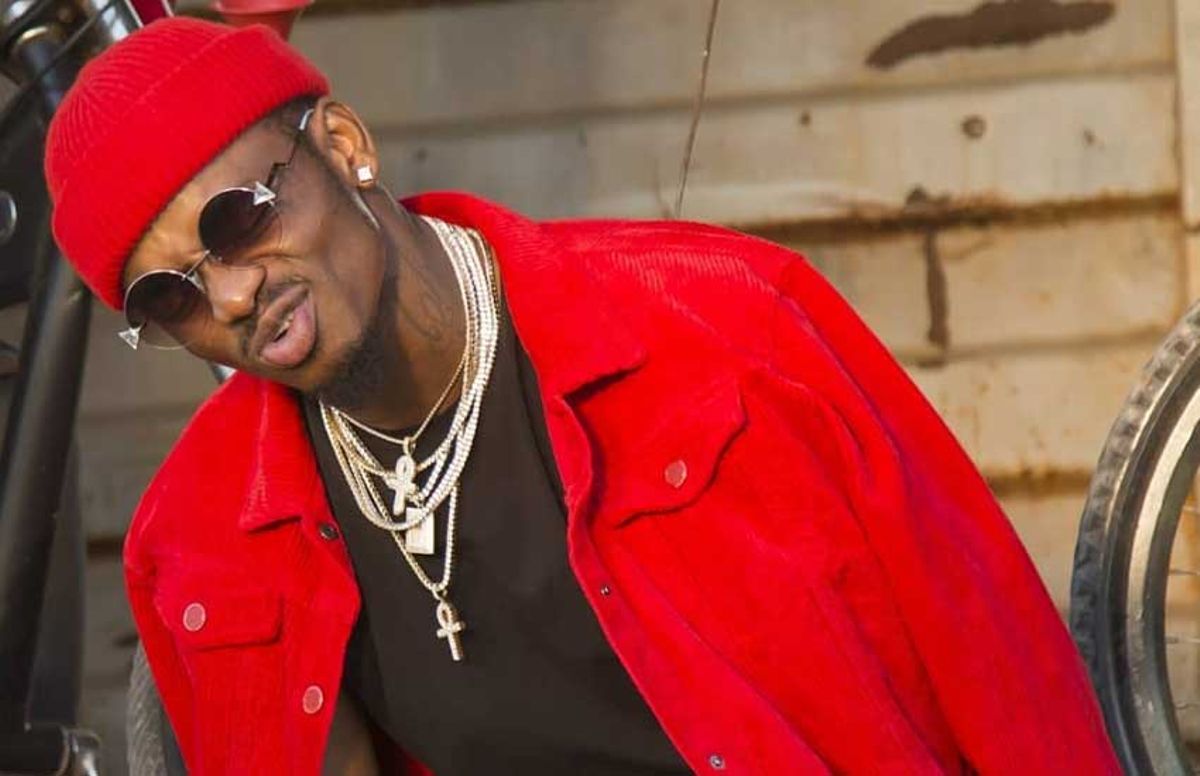 When Diamond's one song, sweeps Ali Kiba's Fans off the feet!
In Tanzania, the Bongo Flava industry has had two horses in the race, Diamond Platinumz and Alikiba. However, Diamond has taken the lead and has dominated the industry leaving Alikiba fans with nothing to celebrate. Some of Alikiba's fans have moved to the side of Diamond.
This is where Diamond beats Alikiba. Consistency!  Before fans get over Inama song ft. Fally Ipupa, Diamond Platinumz who has baptised himself to Simba, has released another single dubbed Kanyaga.
In his Kanyaga song, Diamond Platnumz is stepping on' fake friends, Kiki chasers, rumormonger, fake inlaws, people with negative vibes, slay queens and their 'threats', gold diggers, those who ask for rent from him while they give nothing at all, those asking for wedding contributions towards their wedding. Lol! It's a song touching on the contemporary lifestyle of a celebrity. Take a look
This song whose audio was released on Monday 24, followed by a video hours later has seen Alikiba's fans get mad over him for lagging behind in releasing new songs.
One of Alikiba's diehard and Diamond's enemy, Mange Kimambi took to social media and expressed her disappointment in Alikiba, wanting him to rise up before Diamond continues to win.
Mange who has been accusing Diamond Platinumz of misusing women in Promoting his music in various countries took to social media and shared a video of her dancing to Diamond's new song Kanyaga and wrote a long Caption addressing Alikiba.
See how Alikiba's fan Mange Kimambi laments;
@officialalikiba ona unavyotutenda fans wako, hatuna nyimbo zako za kujidai nazo mpaka tunacheza nyimbo za huyu jamaa. Haki unatuvua nguo fans wako. Embu ona fans wako tunavyotia aibu😭😭. Haki Embu achana na kulea bwana tuliza akili toa nyimbo za maana, unajua Dai anajikuta sana siku hizi mpaka jina lako la mfalme atakunyang'anya maana kwasasa humkuti hata robo.
Mange says that she is dancing to Diamond's song while crying to the fact that she is dancing Dimond's song. she complains that Alikiba has been doing low-quality songs, lowering his staus.
Haki mjue hapo nilikuwa nacheza huku nalia kindani ndani. Nacheza huku naumia roho nacheza nyimbo ya Dai. Ila sasa nifanyeje na huku Kiba siku hizi nyimbo zake hazieleweki 😭😭😭😭. Bora hata zamani alivyokuwa anakakaa kimya mda mrefu alafu akiibuka anaibuka na dude. Hizi nyimbo zake anazotoa siku hizi zinamshushia status kishenzi.
She also wants Alikiba to divorce his wife, claiming that she is the reason Alikiba stopped performing in Bongo industry!
Yes, I said it. Ila I said it with love. Bwana tumechoka January to December tunamsikiliza Dai na wanae tuuuu, angalau kidogo Nandy analeta competition. Tumechoka bwana, @officialalikiba embu achana na ulezi bwana, kama vipi huyo mke mrudishe kwao maana toka aje hutoi mziki wa maana.( Hapo na wivu unachangia kidogo kutaka mtoto wa watu arudishwe kwao 🤣🤣😂😆)
Fans Take
Diamond Fans clapped back at Mange telling her it was difficult for Alikiba to match Diamond's standards as at now because Sima has already soared high in Tanzania music industry.
maimartz08
Jamani wale tunakanyaga team kiba tujuane 😂😂😂
jayfashion17
Mondi yuko juu zaidi ya kiba tukubali,na uwepo wa mondi ndio mng'ao wa kiba.Hili picha ni kama lile la Kanumba na Ray, wanafki walikuwa wanamlinganisha kanumba na Ray,leo hi kanumba hayupo tumejionea
tzcelebritiesrepost
Mwambie kabisa aelewe.Hajui tu fans wake wengi tunasikiliza WBC kwa sana tu kwa hiyo asishangae views za watu wa WBC kupanda faster huku zao zikigoma.
Mashabiki wa kiba mpaka siku watakapo kunya diamond karanga ndio watajua Mond sio wa level zao🚶‍♂️🚶‍♂️🚶‍♂️🚶‍♂️
Diamonds Mother responded to Mange welcoming her to Diamond's fans club. Here is what she wrote!
KARIBU NYUMBANI MANGE. . . THE DOORS ARE OPEN. . . #KANYAGA OUT NOW. . DIAMOND PLATNUMZ GOT THA LINK