Kipchumba Murkomen's personal assistant who is also a former Kapyego MCA is alleged to have been in his normal duties at his shop located at Rock Center in Eldoret town at around noon on Friday when four unknown people arrived in a Land Cruiser Prado KBW and claimed to be policemen.
The men are alleged to have whisked Benson Kiptire away to an unknown location and without revealing any further details prompting a social media user to post a shocking message about his abduction.
The message read:
"Dear all, I am told the former Kapyego MCA Benson Kiptire was taken away by unknown people in Land Cruiser Prado KBW with four men onboard who claim to be policemen at his shop at Rock Center in Eldoret at around 12 noon today (Friday)"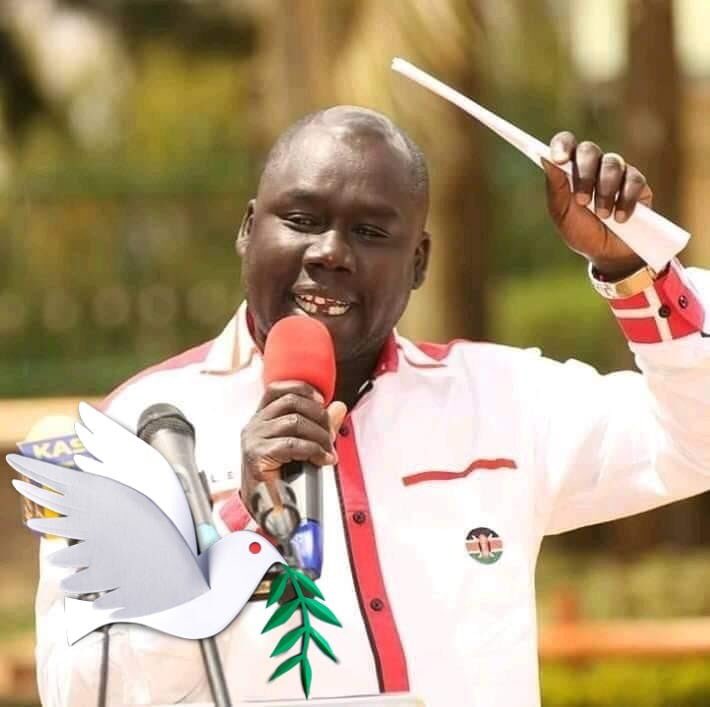 A search was launched by his close allies to police stations in the area but efforts to find him bore no fruit. It is then that his whereabouts sparked concern, with his close allies including the Marakwet East member of Parliament Kangogo Bowen calling on locals to stay vigilant.
However, hours down the line, police discovered a body that had been dumped in Kamatira Forest.
In police statement seen in the newsrooms, police described the body as that belonging to a middle-aged and smartly-dressed man with an injury on the head.
Upon further investigations, it was discovered to be that of Benson Kiptire.
At the scene of the crime, there were no identification documents found with the body.
On learning about his disappearance, Senator Murkomen dismissed allegations that his whereabouts had to do with politically-related matters and called upon friends to pray for the family.
Police officers investigating the case suspect the murder of Kiptire might have occurred elsewhere and his body transported to the scene where it was discovered.
I am shattered. I am in so much pain. My friend & brother Hon.Pastor.Benson Kiptire former MCA Kapyego has been murdered. Benson was my County Office Liason officer. I am still in utter shock. Please pray for his wife, children and ailing mother.

Pray for us all ! pic.twitter.com/IAVjMiPyAK

— KIPCHUMBA MURKOMEN, E.G.H (@kipmurkomen) June 22, 2019