Harambee Stars head coach Sebastian Migne has once again defended his decision to have his pre-AFCON camp in France rather than in a country with high temperatures like  Egypt where the tournament will be held.
The Frenchman was heavily criticized when he took Stars to France for pre-AFCON preparations with many opining that Stars should have pitched camp in an area with high temperatures. The team camped in Paris for three weeks and departed for Egypt on Tuesday evening.
In an interview in Cairo where the Kenyan team is holding its training ahead of the tournament , Migne stated that his dream is to see Harambee Stars ranked among the top ten teams in the continent. He added that the team has grown tremendously since he replaced Belgian tactician Paul Put in April 2018.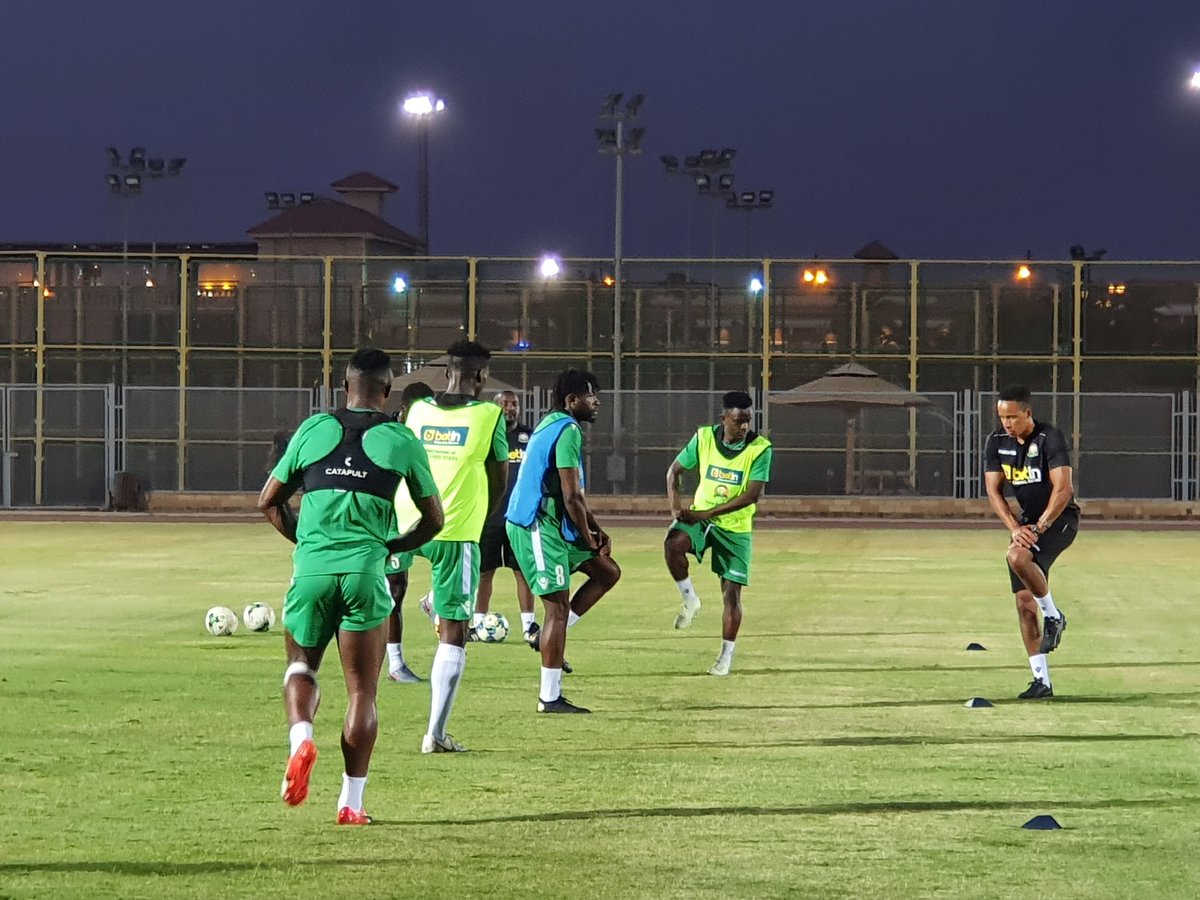 "Be patient and something will happen, I hope immediately. I want to continue to dream. And honestly, the boys gave us a surprise in fourteen months, it is incredible," said coach Migne.
The former Congo coach further added that he believes that arriving in Cairo five days before their opening match was the best decision as they have met a myriad of challenges since landing in Egypt. The main problem, according to Migne is accommodation and decried lack of Wifi, sports channels and holding only one training session a day.
Regarding training in Paris, coach Migne said that it was necessary to work hard and have as many training sessions as possible. He gave an example of  Uganda who were holding their training in Abu Dhabi but were forced to train once a day due to high temperatures.
Betin moment of the day @OgadaOlunga was on good form in Wednesday's training session. How well do you think he will perform at AFCON?#Tunaweza #BetinNaStars #AFCON2019 #HarambeeStars pic.twitter.com/0fWjf1XJMs

— Football Kenya Federation (@Football_Kenya) June 13, 2019
Here is the video of the full interview:
The first match will be against Algeria on June 23. Tanzania will be up next on June 27, before Kenya winds up her group stage matches against Senegal on July 1, 2019.