Kenyan parents have struggled to find a suitable place for their students and it's amazing how through an invention of Qwetu they can now have an easy time.
Qwetu is a  high-end place for Kenyans students to live and work. If you are a young person, you are independent, study or work and plan to rent an apartment, even if it is small, either individually or shared, here are some useful tips that will be of great utility;
Step One
Most young people do not have the slightest idea to begin the search for an apartment that meets their needs. However, the first step is to analyze thoroughly if they will have the economic capacity to acquire the commitment, which in most cases will last at least one year.
After doing accounts and you are sure that you will have problems to cover monthly rent, it is time to check in different printed or electronic publications the real estate offers that are in the area where you want to rent.
If it is near to university, there may be people who are looking for a place to live, in this case, it would be convenient to share the property, with the possibility that the monthly payment is less than if you paid it yourself.
It is important that you take into account the services that exist in the vicinity of the property; that is, self-service stores, public transport, shopping malls, markets, entertainment centres, hospitals, gyms, among others.
It should be noted that an area that has most of the services will provide savings in your economy since you will spend less on transportation.
Take into account that there are families or owners who rent rooms in your house, this case could be of great help if you are going to reside in a colony or subdivision that you do not know well. You could get many tips that have to do with food, transportation, shopping, among others.
The requirements
You must take into account that most landlords or real estate agencies might ask you to meet the following requirements:
General information about you,
Current place of residence,
Work address or study centre,
Family or banking references,
A surety owner of a real estate and to deposit.
Step Two
Remember that the rental contract is a commitment that you acquire for a certain time. Comply in time and form with your payments, maybe it's something you've already heard, but it's worth mentioning it.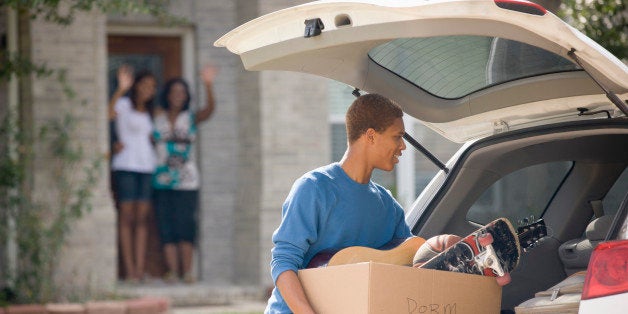 Try to consult with a specialist to review and evaluate the law of the contract, because the real estate agencies have the right to force you to vacate to a property if your behaviour constantly disturbs the peace of your neighbours.
If this will happen, you should start the search for another space to rent from scratch.
In case you don't know how to go about it, here are some renting tips;
Understand the landlord, remember that they are renting a place of which you are not the owner.
Pay your rent on time.
Rent with friends or colleagues at work or university will allow you to divide the cost of the rent that will help your economy.
Finally, remember that all properties tend to increase their commercial value, that is, their surplus value. Therefore, the value of the rent of the property will rise year by year.