President Uhuru Kenyatta's public outburst at Kasarani on Sunday is still eliciting reactions across the political divide especially from a section of Mt.Kenya leaders who pay deep allegiance to Deputy President William Ruto.
However, despite all the political noise, Ruto has managed to maintain calmness during and after Uhuru's uproar.
Political analyst Ambrose Weda claims that Ruto's silence has castigated a section of Jubilee Party members.
The DP was seen clapping and laughing as Uhuru bashed the group over disrespect allegations, and even at some point leaning over towards a neighbour, apparently for interpretation of Uhuru's Kikuyu words.
Speaking on Wednesday, Weda noted that the DP most likely understood that Uhuru was upset and was anticipating the rant, thanks to their many years together.
"These are friends, they have lived together and have been together for so long, they know when one is stressed and when one is sober or not," he said on KBC English Service's The Big Conversation show on Wednesday morning.
He added that Ruto has also mastered the art of handling such situations, and though Uhuru might have been indirectly targeting him, he decided to blow it off by taking it lightly.
"The DP knows his president. When ranting, he knows how to play in the galleries," he added.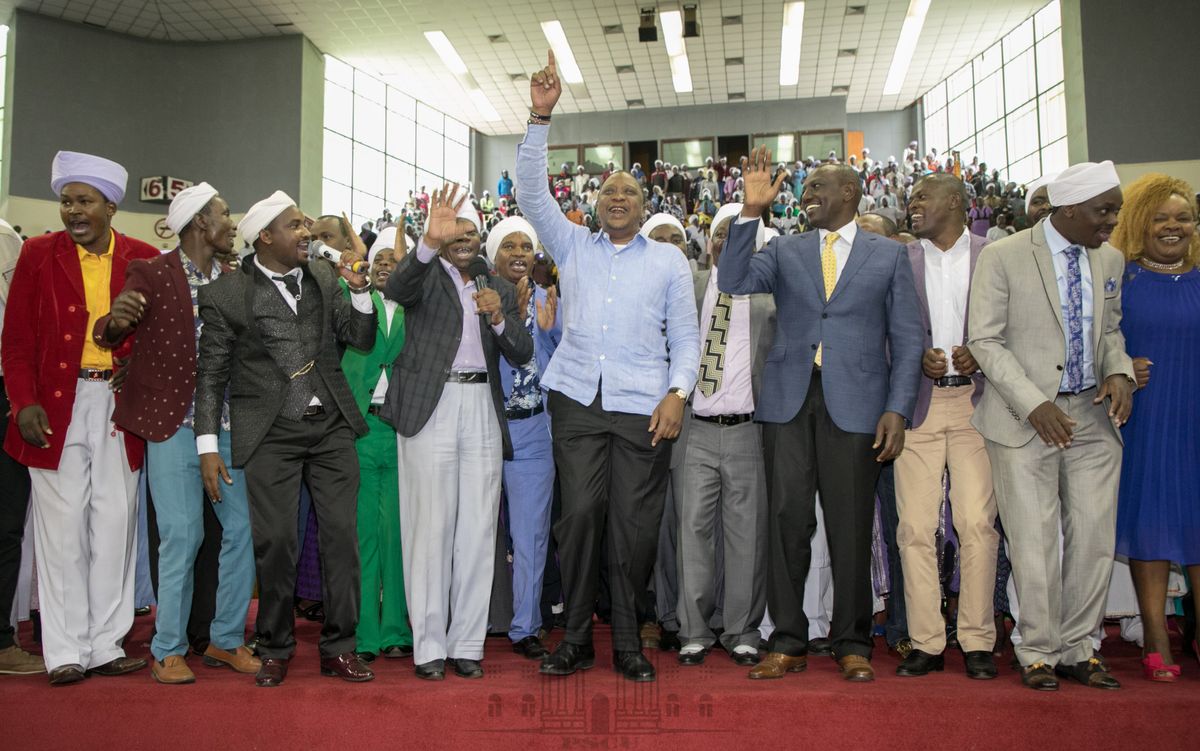 When his chance came, Ruto proceeded to thank the president for picking him as his deputy among millions of Kenyans, admitting that Uhuru has made him who he is today.
Speaking at Moi International Sports Centre, Kasarani, where he was the chief guest at the Annual General Conference of the Akurinu Churches Assembly, Uhuru hit out at some unnamed politicians who he accused of sabotaging his agenda while undermining his quest to leave a legacy of a united country.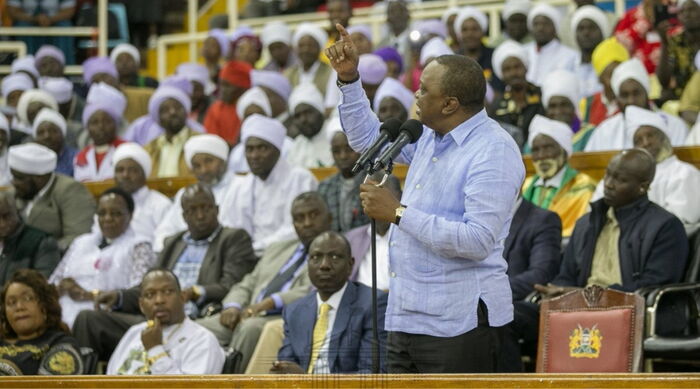 "I was not given votes by them, I am the one who looked for votes for them," he said. Uhuru said he was keen to leave a legacy of a united Kenya.
"I want peace and I will look for peace for our people wherever I can find it and ensure that 50 years to come no one will be bothered on where he is and can conduct business peacefully," he said.