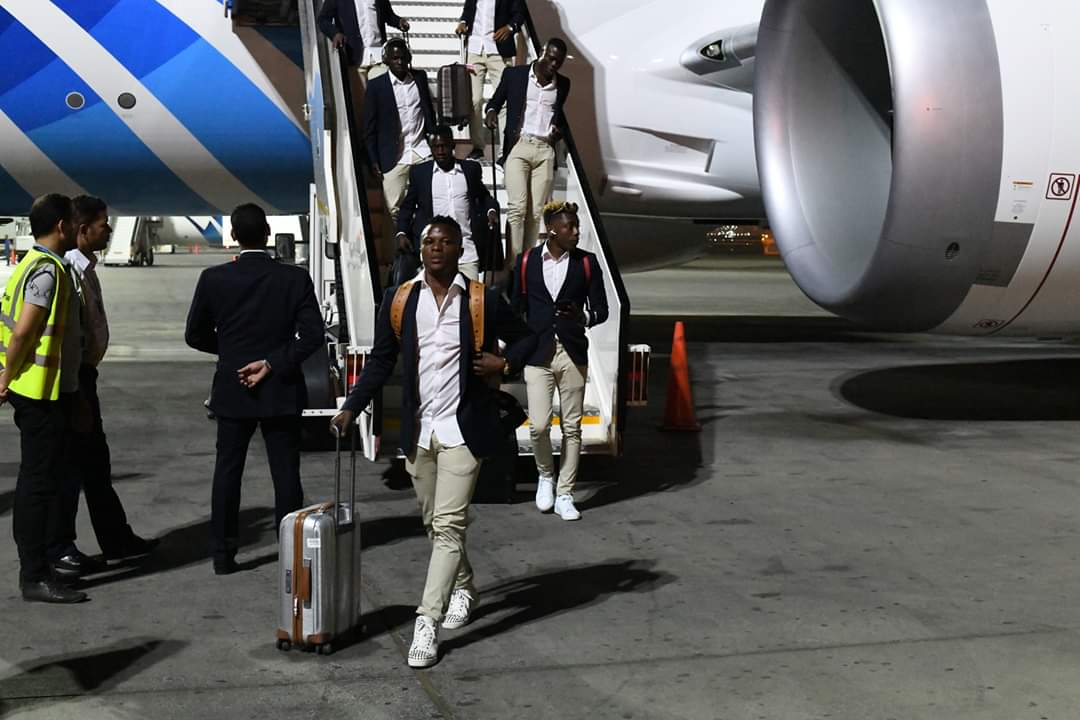 The video that we have all been waiting for has finally arrived!
It has been widely reported that the National Football Team Harambee Stars arrived in Egypt to a heroic welcome earlier on Wednesday 19th June to a warm welcome by their hosts.
Stars who have been training for the past 19 days at Paris, France finally landed to the match venue, just two days before the start of the actual tournament.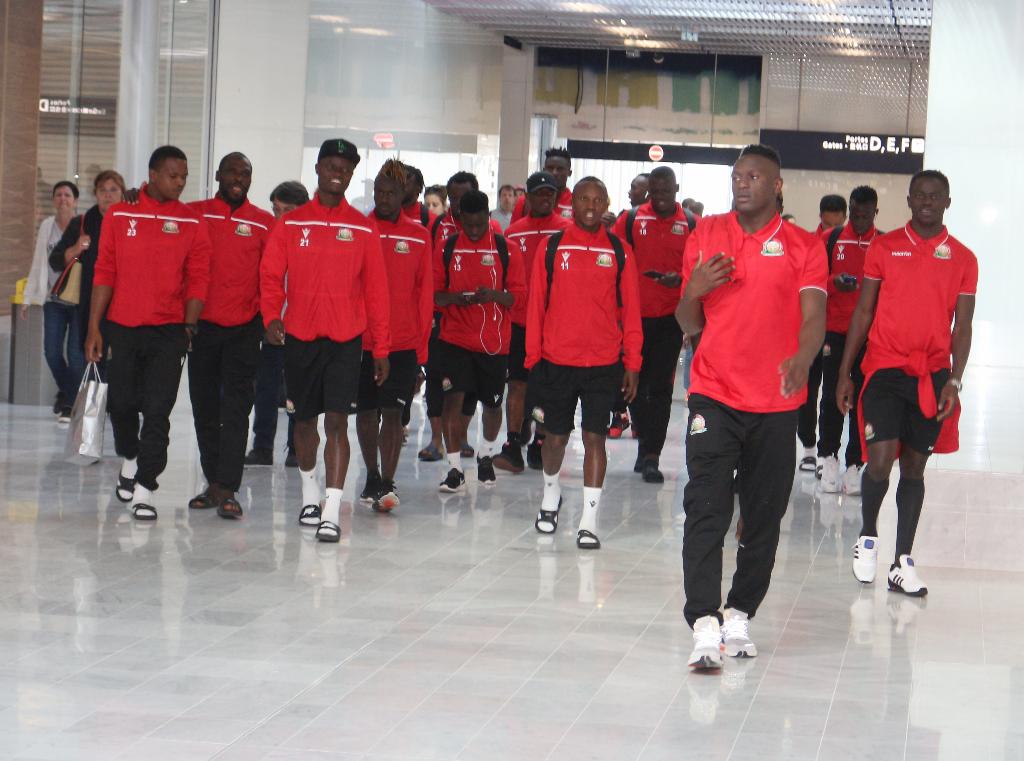 It will be remembered that this year will be arguably the greatest of all since the Kenya National Team will grace the occasion after a span of fifteen years.
Upon arrival, players were each given a celebratory flower before meeting Kenyan fans who are already at Cairo. It was jubilation all over! Not to forget, the squad was given tight security and all the while moving by a new luxurious bus branded the name KENYA.
Below is a video of how it all went after the arrival in Cairo.
Betin Moment of the Day

Harambee Stars touch down in Egypt to a warm reception

To the Amazing fans we say Asante Sana 🙏🙏🙏🙏#Tunaweza #BetinNaStars #AFCON2019 #HarambeeStars pic.twitter.com/BTdHlQDd39

— Football Kenya Federation (@Football_Kenya) June 19, 2019
At the sight of that, fans would not keep their joy as they stormed Twitter to celebrate with the Stars.
Inapendeza sana… How i wish tungejaza studi kama wooote…. Wish you well guys, I know and believe Algeria tunawazaba mabao mbili kavu

— Collins Ligawa (@LigawaCollins) June 19, 2019
Good luck guys.
What next?
All eyes are waiting to see if the National Team will make Kenyans proud and extend the celebration back to Kenya.