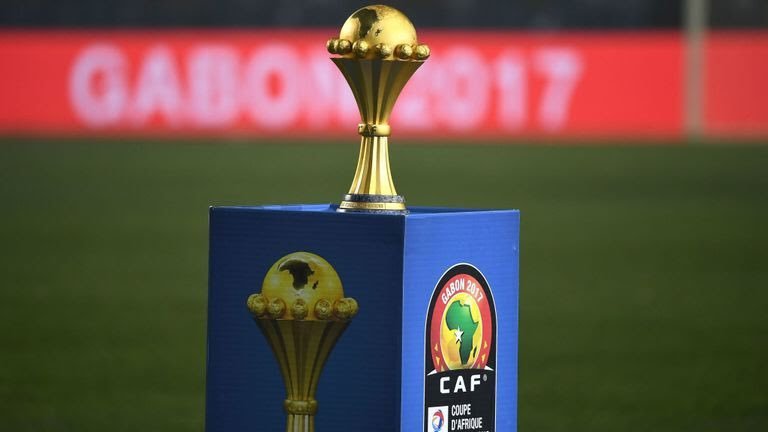 The biggest football showdown on African soil will be taking off in Egypt in two days time. The hosts boast of some of the best stadia in the continent.
The tournament, which will last a whole month will be played in Cairo, Air Defense, Al Salam, Alexandria, Suez and Ismailia stadia.  Cairo Stadium will host the opening match pitting the hosts, Egypt against Zimbawe Zimbabwe on 21st and final match which will be played on 19th July.
The North African nation won the hosting rights after Cameroon, who were earlier set to host the tournament experienced delays in infrastructural preparations forcing CAF to strip them off the hosting rights.
Egypt stands out as the most successful nation in the history of AFCON having won the trophy a record of seven times, three of which came consecutively between 2006 and 2010 under coach Hassan Shehata. The country boasts of a massive following of sporting events especially football.
AFCON stadia
Cairo International Stadium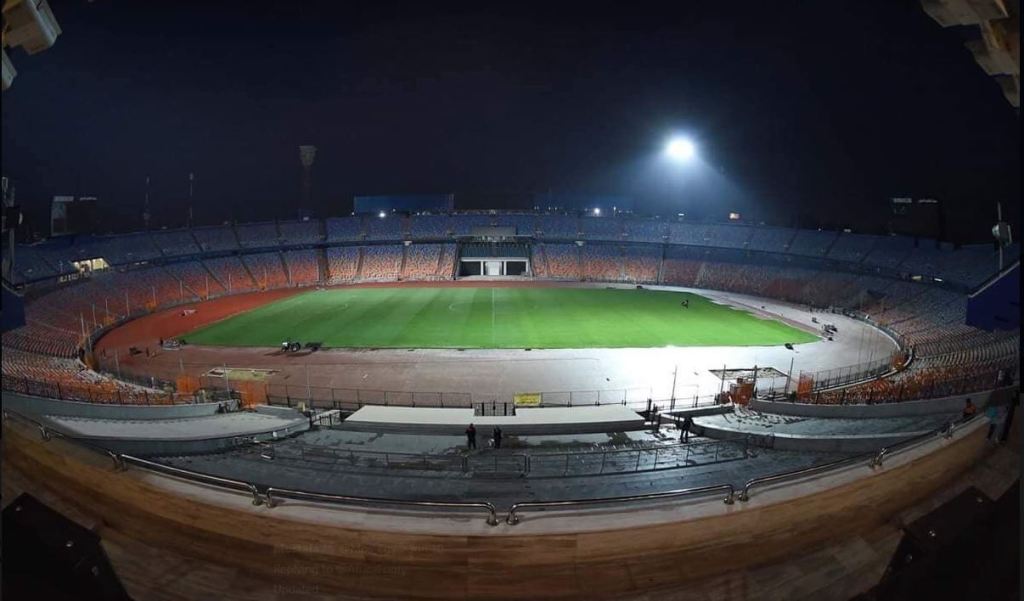 Cairo which is the Capital city of Egypt had the capability to host the entire tournament but the Football Federation ordered that only Cairo International Stadium and the Al-Salam Stadium be used in the Capital.
It is the historic home ground for Al-Ahly, Zamalek and the national team, the Pharaohs. It is the largest stadium in the capital with an all-seated capacity of 75,000 and it is expected to host the opening match between Egypt and Zimbabwe and the final game of the competition.
Alexandria Stadium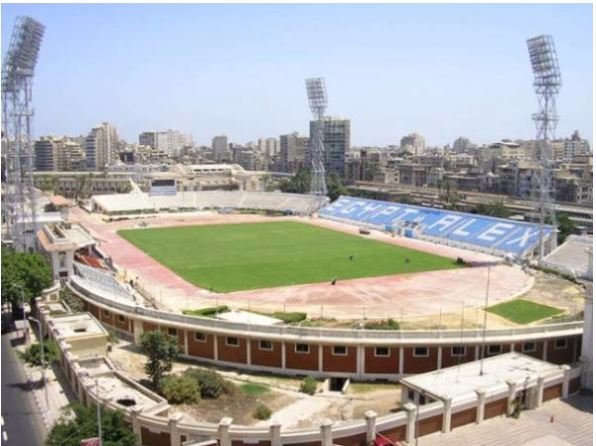 The stadium was built in 1929 and is considered to be one of the oldest football stadia in Egypt and Africa. It is believed that football was first played here even before the facility was constructed.
It is the home ground to local teams from Alexandria like Al Ittihad, Smouha and Olympic Club with a seating capacity of about 20,000 people.
Al Salam Stadium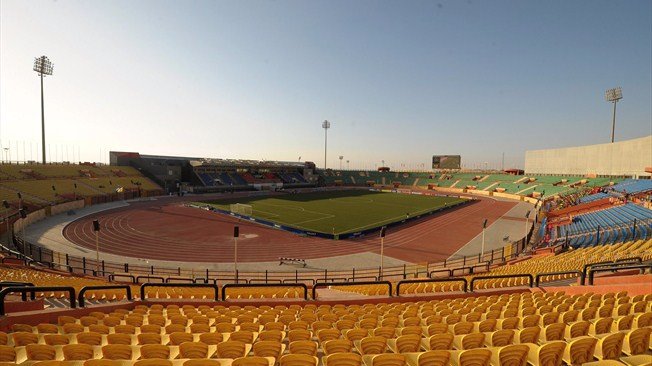 It is one of the most recent stadiums having been opened for use in 2009  with a sitting capacity of 30,000 people and has hosted matches involving giants Al-Zamalek and Al-Ahly. It also gets used at times as the substitute to Cairo International Stadium for international matches.
Suez Stadium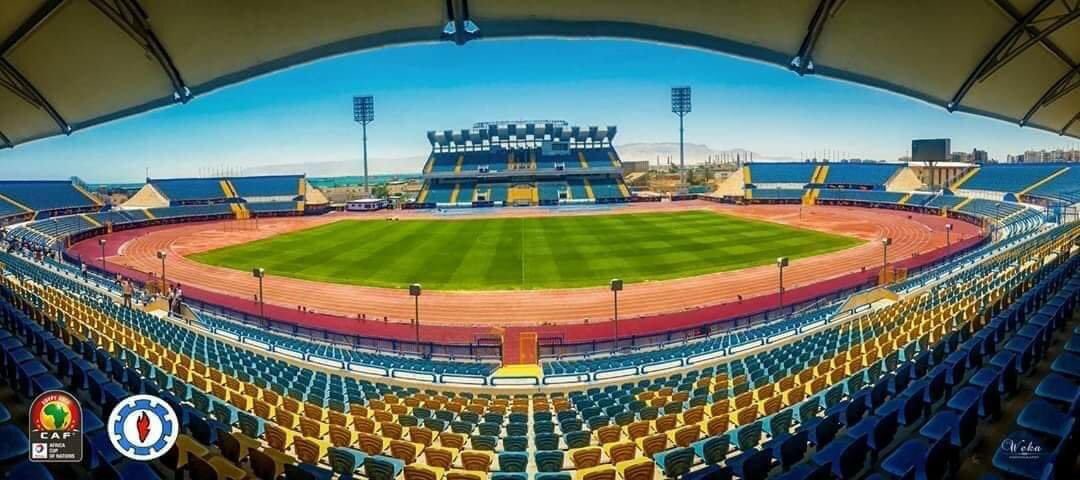 The Suez stadium which is a 27,000-seater will host international matches for the first time despite having being opened in 1990 . It serves as the home ground for local teams like Asmant El-Suweis, Petrojet and Montakhab el-Suez.
Ismailia stadium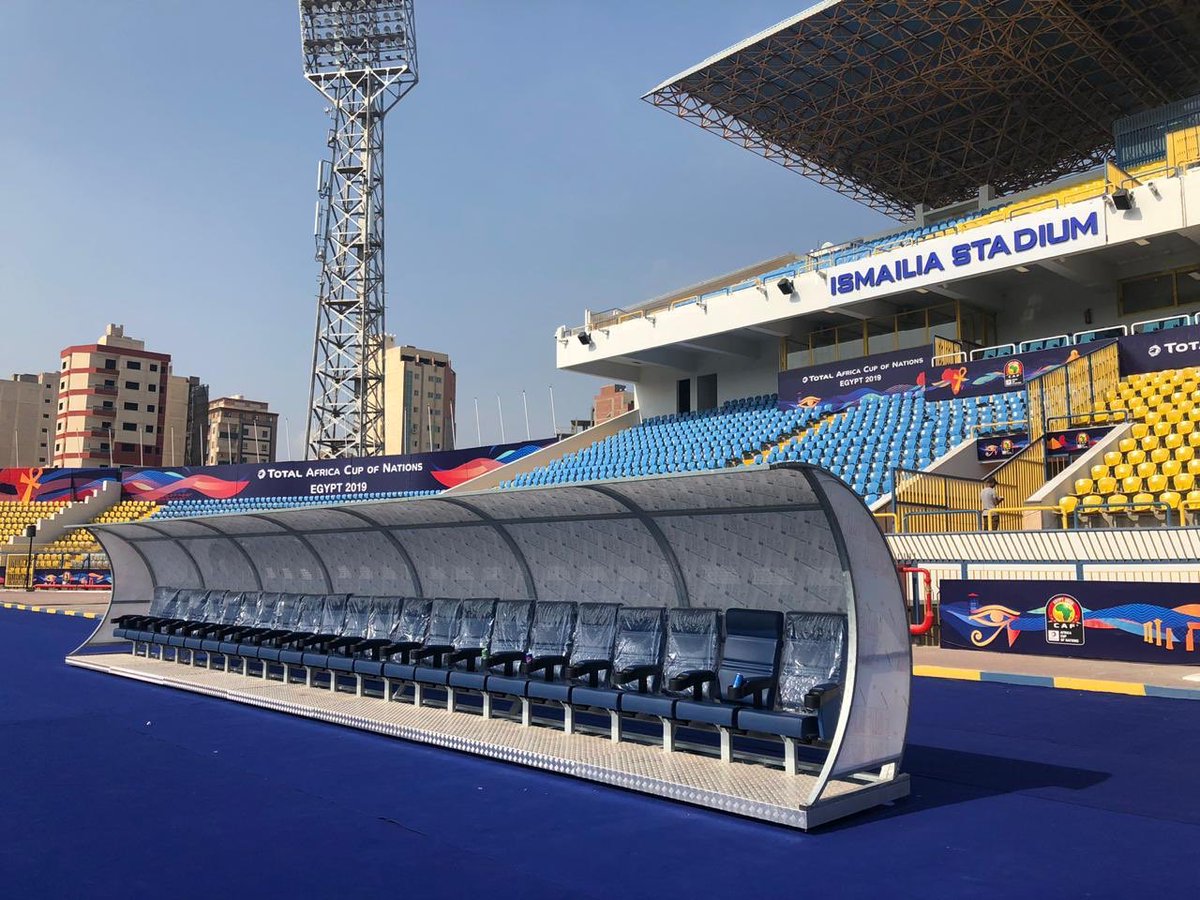 Considered to be one of the most beautiful cities in Egypt, Ismailia is located in the North East of the country and home to the Ismailia Stadium which has a sitting capacity of 18,000.
Air Defence Stadium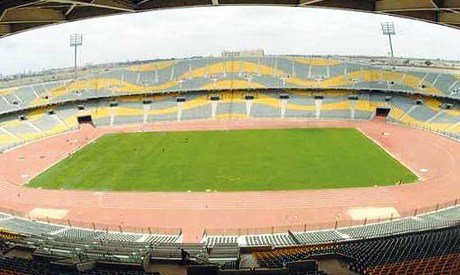 It was built by the Egyptian Air Defense Forces and is also known as the 30 June Stadium, which is mostly for football matches and also sometimes for athletics located in Cairo. The stadium is the main venue of the Air Defense Sport.
Group                             Team                                                      Stadium
Group A: Egypt, DR Congo, Uganda, Zimbabwe –  Cairo Stadium
Group B: Nigeria, Guinea, Madagascar, Burundi –  Alexandria Stadium 
Group C: Senegal, Algeria, Kenya, Tanzania –  Air Defense Stadium 
Group D: Morocco, Ivory Coast, South Africa, Namibia –  Al Salam Stadium 
Group E: Tunisia, Mali, Mauritania, Angola –  Suez Stadium
Group F: Cameroon, Ghana, Benin, Guinea-Bissau – Ismailia Stadium