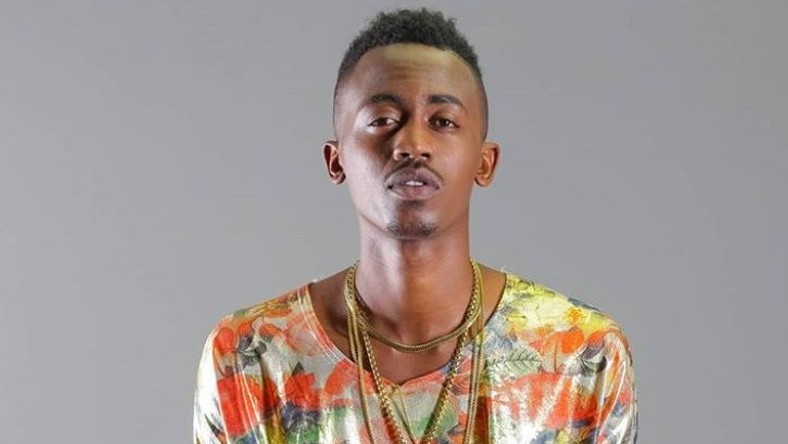 Netizens are disappointed in Gospel artist Weezdom's move to expose the voice notes pinning Mr. Seed down as a rapist and cheater.
The news of the husband and father to one cheating with a fan looking to enhance her career first broke out last night. There have however been developments which incriminate Mr. Seed of the allegations.
After the leaked voice notes between the girl and Seed's best friend got out, Weezdom decided he had to tell his side of the story. How he went about is what netizens are not on board with.
The musician decided to clear his name by recording his conversation with Mr. Seed. check it out below:
Check out Kenyans hilarious comments;
Wakunaji Gospel industry association😎😂Wakuneni Kabisa fill the earth niggas but Jesus is coming Soon🙏💪
Nyi wasanii mtatuonyesha mambo jameni.🤣🤣🤣 Wengine wanarape na we unarecord calls kama Governor Sonko.🤣🤣🤣🤣🤣🤣🤣
Acha kuharibu boma za watu we know you unakumbuka ukisema vile Diana ni mbaya ameharibu baha get married leave people staffs alone later long si ulienda kulia kwa baha usamehewe shindwe kabisa
Hahahaha 😂😂Is this gospel ama imekua udaku sasa..God halali.. ukweli tutajua kabisa
But wizdom @ the end you are going to lose both of your friends, from willy Paul & Bahati now mr seed !!! I have never met u but unachoma picha mbaya , men Ni kuokeana , but ww u could just have zipped, truth could finally comes out but sharing this audio u lose your integrity bro , just a piece of advice
Hahaha weezdom unataka tu kuwa famous kwa jina ya Mr.seed inakaa kuimba imekushinda
Udaku na moshene kama wamama wa plot,mtu akondeshwe na yake,gospel artist mnaboo nowadays sana.
Venye mnakuwanga na groove awards mnafaa mkuwe na time ya maombi na delivarance! Because you people are joking with the word of GOD..na mnajificha na jina la yesu kufanya maovu…God is not a man to joke with.Nyinyi wote hakuna mzuri..true christians pray for each other and forgive each other hii mambo ya kuanikana inafanya tujue what kind of people you are..change your behaviours and repent nobody is perfect and before you remove someone's speck in the eye first remove the log in your eye.
Yaani mimi huku nabambika tu what's goes around comes around..hypocrites Mr.seed and all the gospel leaders you're full of drama i guess you people your calling was to be actors not to be artist…i never listen your songs actually your songs are full of diss..mkikosana hapo ndipo mnapatanga vibes…sasa najua mistari yenye seed ametengeneza si rahisi you should style up hakuna different Ya those people on the Bible walipatawa wakifanya biashara Kwa church..actually nyie hamna interest Ya kuimba gospel you're there for money mostly.
Ata wewe msee navile nilikua almst kukuheshimu… 😳😳kumbe uko na utoto
As a gospel artist kuanikaa ndo uliona iwe solution kwako au umegain nini sasa kwa kufanya hivi?? How was it hard for you kusolve this issue inbox??au what are you trying to show your fans?? Mbona unadhalilisha Gospel industry jamani?? Or don't you think the Gospel industry will clap their hands and say you've done a good nob??? Surely Surely??? Acha kutuaibisha. Solve your problems inbox. Ikishindikana their is some people whom you can try to talk to atleast hado solution ipatikane lakini kuleta publicly What do you really mean????? Mxiuuuuuuuu Shwain
if there is one thing av learnt about these things is that they will never ever put food on your table…ull be talked about for 2 days then forgotten…no1 will call u to come n talk abt such things then pay you….these things are supposed to act as catalysts for lack of a better word to boost either talent or hardwork…wewe fanya muziki wakenya waku judge na mzikii ama ikikushinda take up other paths lyk bahati n bcome an actor…people av really bcome lazy…fanya kazi watu waongelee si izi vitu hazisaidii