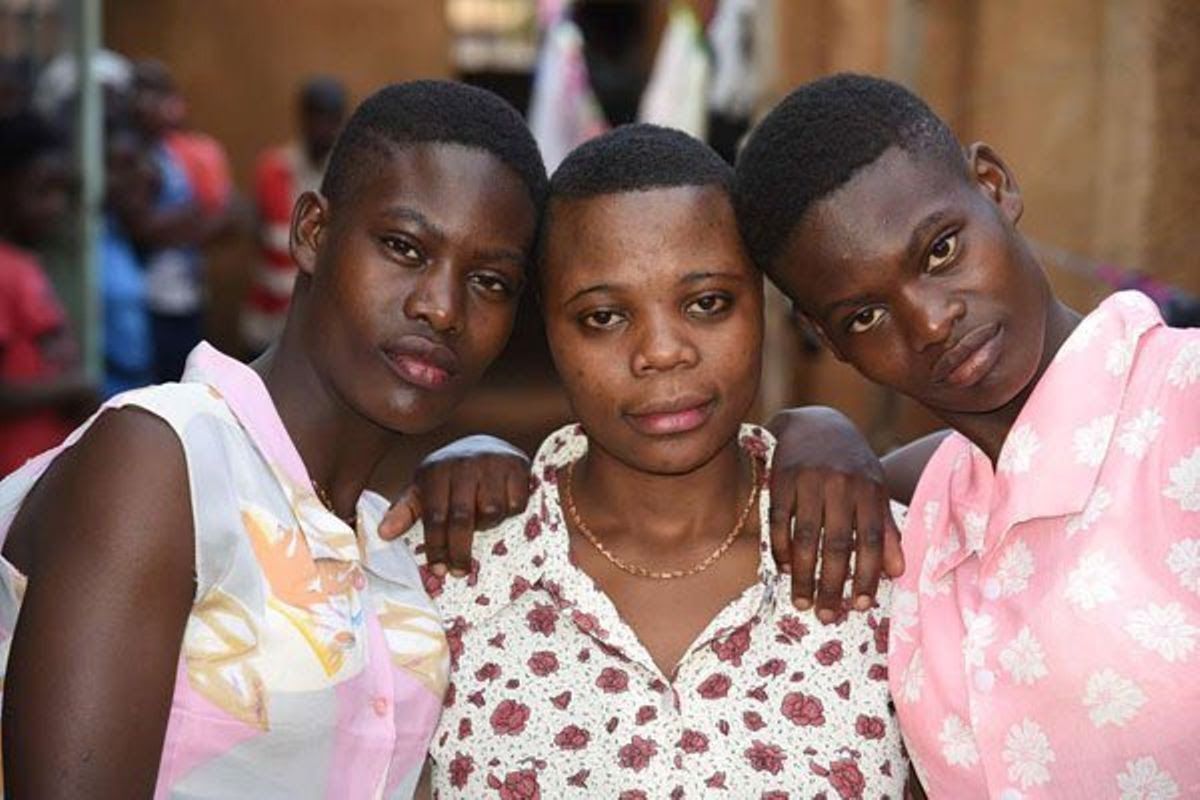 The big puzzle of the Kakamega lookalike has been solved at last.
According to the DNA results released on Saturday, June 15, Sharon Mitekwa and Melon Lutenya are biologically identical twins and share identical DNA profiles with a 100% perfect match.
DNA results show Sharon & Melon are identical twins to Rosemary Onyango confirming that they were switched at birth 19 years ago at Kakamega hospital pic.twitter.com/t9OqvNSymJ

— RamogiFM (@RamogiFM) June 15, 2019
"Sharon Mitekwa and Melon Lutenyo share identical DNA profiles with the 23 allelic loci tested show 100% perfect match, which is consistent with the two being biologically identical twins," a statement from Lancet Pathologists reads in part.
This, therefore, means that Rosemary Onyango is the biological mother of Sharon and Melon who have 99.999% compatibility.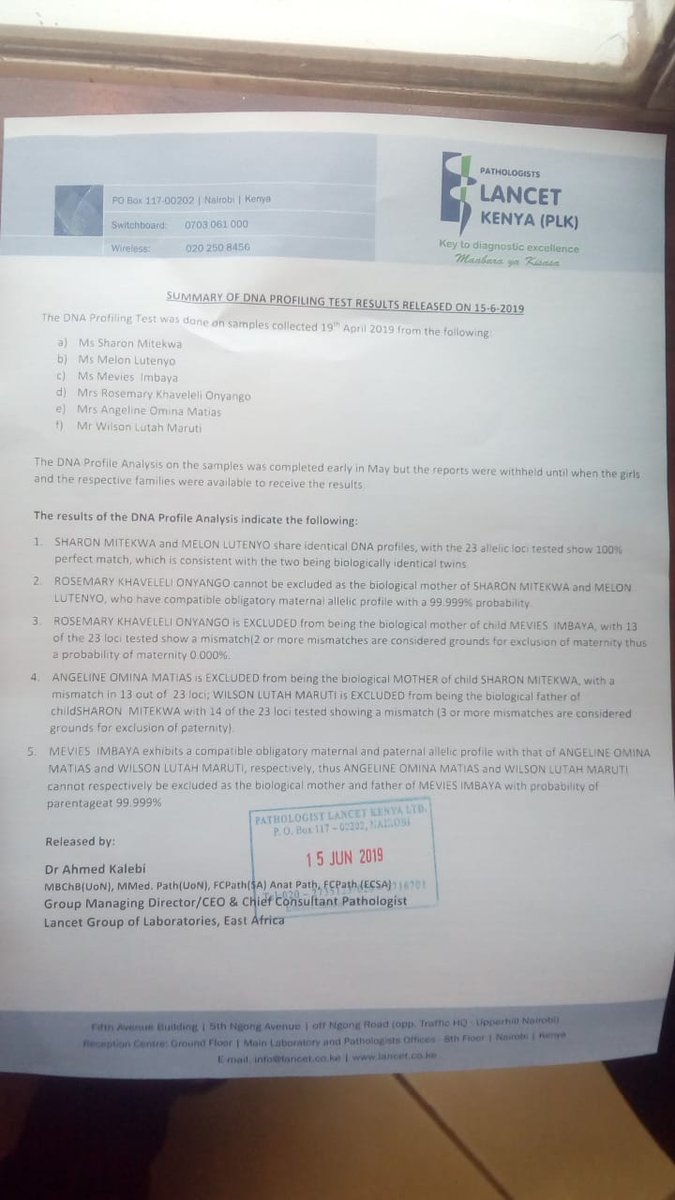 The results show that Rosemary is excluded from being the mother of Mevies Imbaya who she brought up together with Melon believing they were twins despite striking physical differences.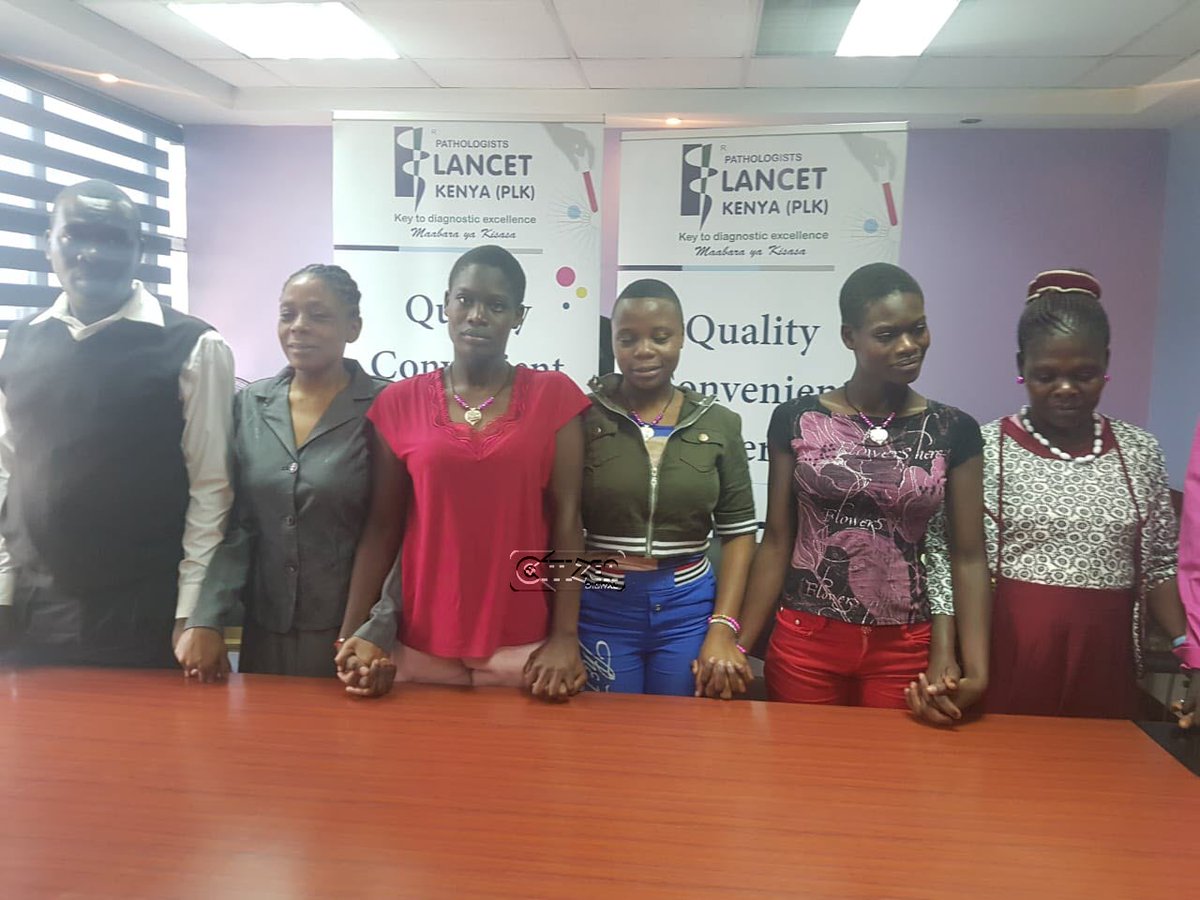 Angelina Omina and Wilson Lutah have as well been excluded from being the biological parents of Sharon Mitekwa as Mevies Imbaya proves to be the biological daughter of both Omina and Luttah.
The two families, however, vowed before to live together despite the results of the DNA.