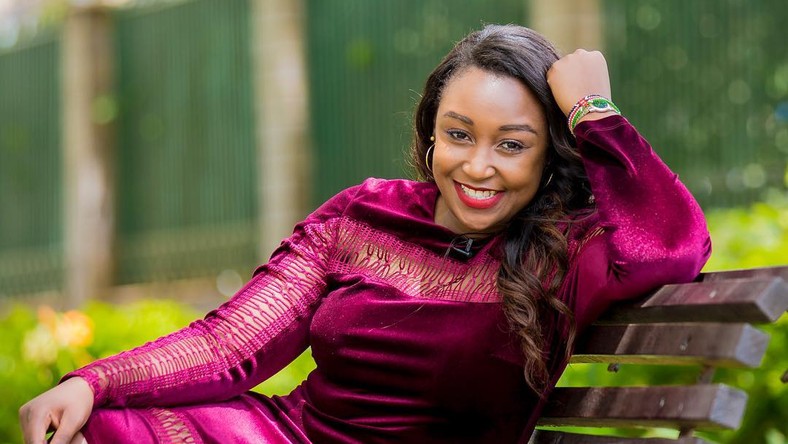 Baada ya matangazo makubwa, mahojiano Wakenya wengi wamekuwa wanatarajia hatimaye yalipeperushwa usiku wa jana kwenye kipindi cha Weekend with Betty.
Mtangazaji Betty Kyallo aliata fursa ya kumhoi bilionea Manu Chandaria nyumbani kwake. Mahojiano imesababisha gumzo mtandaoni.
Bilionea ambaye pia ni mshauri alikiri kuwa ana suti chache sana ambazo Wakenya wameshangazwa kwa bwenyenye mkubwa mwenye utajiri wa kupindukia.
Wakenya walishukuru Betty kwa mahojiano hayo ya kufurahisha ambayo huweka mtazamo juu ya mambo mengi. Hii ilitazamwa na wakenya wengi kinyume na hapo awali abapo alifanya mahojiano a msanii wa injili Ringtone Apoko.
Wakenya walisema alikuwa akijisifu sana ikilinganishwa na bilionea mnyenyekevu. Angalia mvuto kiasi katika nyumba ya Dkt. Manu Chandaria iliyo na lifti ndani.
Mashabiki, hata hivyo, waliona jambo moja pekee kuhusu mahojiano katika nyumba ya Manu Chandaria.
Wakati Betty kwa kawaida hutumia siku kamili na wageni wake, ikiwa ni pamoja na kuwa na kiamsha kinywa pamoja nao, hii haikuwa hivyo katika kaya ya bwenyenye. Wakati huu badala yake, aliangalia tu.
Wananchi wengi walitoa maoni yao kuhusu hilo. Haya ni baadhi ya maoni;
Mwindi amekausha breakfast 🤣🤣
This d only interview u didnt eat
I have learned something billionaires have few suits.. Umejaza wardrobe namasuits za kila colour na umesota #ThinkBig
Hukula leo
Huyu nae alikuweka njaa sana… Hata breakfast alikula ukiangalia 😢
Leo io upclose imeweza.💯👌Wished you could bring more of this gal. Atleast people we can emulate values and learn Somthing for life from.Thanks.
Its a privilege to meet great people like this,,,,ur bls my sis keep the fire burning and keep on keeping on
Great Betty tonight you have made it,I like this man Manu Chandaria 👏👏👏👏
Up close is the reason I watch k24 news on Fridays! It's🔥🔥
Bado tunadahi chocolate na breko😁😁😁😁😁
Up close na mko mbali mbali aki 🤔🤔
Sijaona ukipewa kachai ama chocolate