Is it wrong for one to post his CV online? Well if you thought it isn't, Messi fans will prove you wrong.
The grueling tussle between Lionel Messi and Cristiano Ronaldo about who is the G.O.A.T (Greatest Of All Time) seems not to be coming to an end soon even if competitive football is on vacation.
Jose Mourinho once said that it is a blessing to have both Cristiano Ronaldo and Lionel Messi in the football world but it is a curse to have them at the same time.
The two are the only outstanding football players who have dominated football world for over a decade now and it is also in the records that both have won the Ballon d'Or award five times each.
While this year's Ballon d'Or award seems complicated as both players failed to reach the final of the Champions League competition, their fans seem to be suggesting them for the award.
And while you were away, Messi fans have trolled Ronaldo online after he posted the achievements he has had so far in the season 2018-19 and their Nations League tournament for Portugal.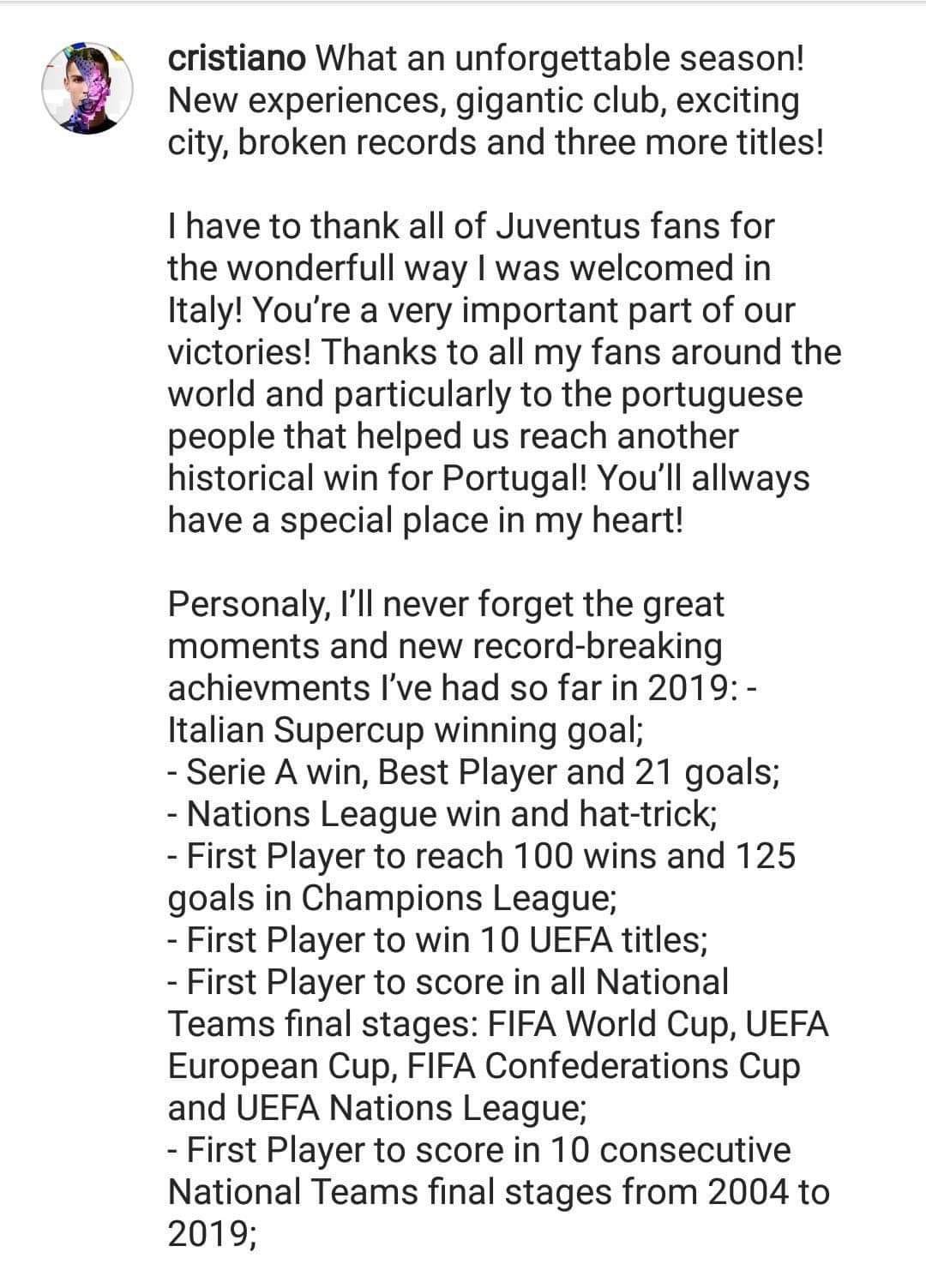 But this didn't go well with Messi fans as they stormed the social media to bash Ronaldo for his bragging about. Some fans shamed the Portuguese for proving how little his mind is as they state that his competitor, Messi wouldn't do such a stupid thing.
In fact, they posted a photo of Messi holding a goat, suggesting that the Barcelona ace is the G.O.A.T, unlike Ronaldo who is just trying to endorse himself.
The first photo shows a wise man, not a single word and a very big message

The second photo shows us a man who wants to be like the first man but is failing😂😁 #messi #ronaldo pic.twitter.com/Ij3xfNJLPW

— Strange (@Rasca82912030) June 15, 2019
https://twitter.com/JoshuaUbeku/status/1139663132488622081
https://twitter.com/Debbybruno3/status/1139633980993671168
One of the many reasons I love Lionel Messi is that he will never and I mean never do such a thing never pic.twitter.com/MxvEeT0BgS

— King Leo (@WatuNini) June 15, 2019
And it came to Pass, Ronaldo looked an saw he won't win the 2019 Ballon d'or. he decided to do PR for himself.

Something Messi will never do. pic.twitter.com/KUqnrP5lRI

— ITAYEN (@DemGoTyre) June 15, 2019
Ronaldo is so obsessed with winning Balon D'or.
This guy listed his season achievements. 😂😀🤣

How many pages will Messi need to post his own?😂 pic.twitter.com/kRmvqpQCUd

— Getso (@bakarabdull) June 15, 2019
Apparently, what Mourinho said seems to be working and it will be difficult for the tussle between Ronaldo and Messi to come to an end soon.
What next?
All eyes will be waiting to see who will emerge as this year's Ballon d'Or winner as new faces like Mohammed Salah, Sadio Mane and Vigil Van Djik have also emerged to contest for the most prestigious individual honour in football, presented to the player deemed to be the world's best.