Kimili MP Didmus Barasa move of showing up at an official school opening event bare-footed and in torn school uniform has angered Kenyans.
A good number of Kenyans claim that the Tanga Tanga MP 'PR stunt' is mockery to the majority of poor Kenyans while some term it as senseless move to glorify poverty.
Barasa had attended an official opening of the classrooms at Daraja Mungu Primary School which were constructed by Kimilili NG-CDF.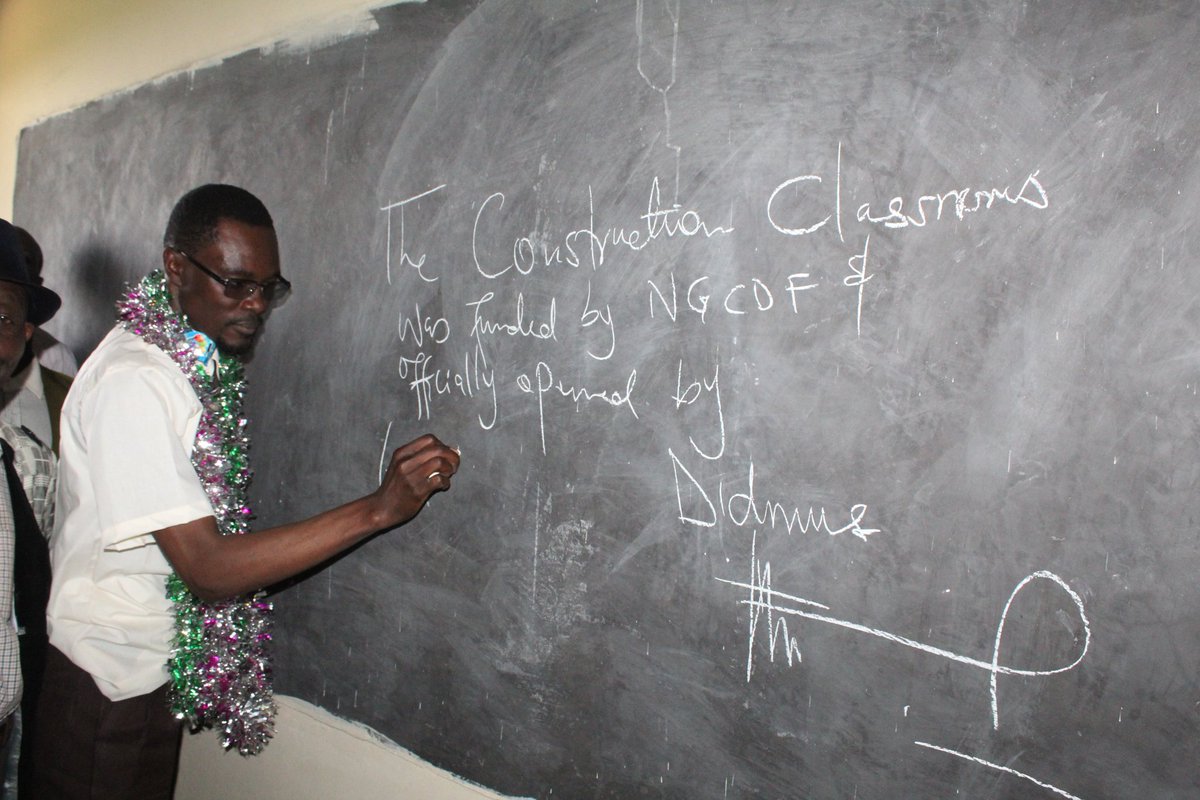 While defending his dressing code, Barasa claimed that he took the move as a reminder of his humble background.
"In solidarity with the young ones who brave the cold weather every morning to go to school, I donned full school uniform and walked bare feet as a reminder of where I have come from," stated Barasa.
MP Barasa has since encouraged the young people that their humble beginnings should not kill their dreams of one day being at the top.
"My message of hope to the enthusiastic learners: 'The fact that today you go to school on an empty stomach and bare feet should not kill your dream of becoming president one day," Claimed MP Barasa.
Taking into social media to Kenyans have expressed their anger.
One Abongu Peter reacted: "So instead of inspiring the poor, they are struggling to preserve poverty in the country. Shameless misleaders just" .
Another Eric Ondiege posted:  "What a shame. Glorifying poverty. Keep those pants your wish may come true!! Mungu halali 😠😠."
Here are some of the reactions;
Didmus Baraza We see these theatrics. PR humility, so that we have pity with you and allow the House Allowances. Peter Kaluma and fellow crime mates must know we see you, Sell outs, we see you. #Kenyans #CocoonOfCorruptionKe #weshallovercome pic.twitter.com/tsXWOfb6ms

— Ambani_Ambani (@Ambani_Ambani) June 14, 2019
Cheap publicity bordering on MOCKERY. Taking this HUSTLER narrative to absurd levels. None of those he's imitating puts on a tie & walks barefoot. If what he's saying is correct,let him do that going forward until no one is barefoot in his constituency.

— Yusuf Sheeko (@yusuf_sheeko) June 15, 2019
He subtly justifying poverty. That it is ok to dress in shredds and tatters and live miserably! He will later get into his VX and drive(driven) to Nrb. '…na muendelee kukaa hivyo hivyo..'

— Wechuli Wanjala (@wwechuli) June 15, 2019