Eric Omondi and his four-year fiancee took to social media and announced to the public that they broke up on May 23. However, they made sure that the separation was not dramatic.
Each one of them took to Instagram and shared a post informing the public that they were no longer an item. The news shocked Kenyans because Eric had announced that he was planning an international wedding whose budget was going to be a whopping, Ksh.80Million.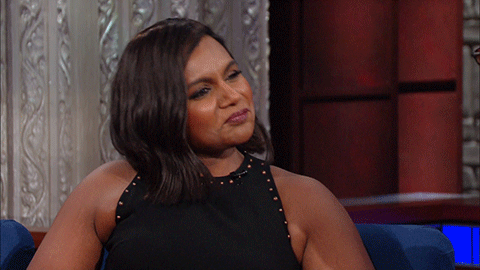 Yes! Expensive than Huddah's 7 bedroom mansion In Runda. Lol!
For some time Kenyans thought Eric was pulling stunts but they believed when Chantal confirmed the news and Celebrated her birthday alone.
View this post on Instagram
Since then, Eric and Chantal stopped addressing each other on social media since then until a few hours later when Chantal took to social media and asked her fans how Kenya's climate was like. In the picture, Chantal was in a swimming pool and she said it was summer in Italy
Finally summer 😍❤️ How is kenya? Italy it's too hot 🔥
Chantal wrote
View this post on Instagram
Kenyans don't give a damn! This post set the comments section ablaze with Eric Omondis fans dropping all manner of weird comebacks!
Some Kenyan Celebrities such as Jasper Murume came out gun blazing and accused Chantal of heartbreaking Eric Omondi. see this and how it left fans in stitches.
See Other comments
Ericko amekua extra wajanja akiwa Na akina Mamito Na kale kaboyz ka marieng unakakumbuka? Hako, alafu Na ule mluhya Fulani mlafi Mulamwa? 🤔 That one. Hadi waliiba manguo za kina Sauti Sol Kwa kamba wakiwa wameanika waah nikona mushene Moto babe! Chill nifike Kwa nyumba nikutext Niko Kwa matatu
Your Instagram in-laws are still in denial, we are still waiting for you, pls come home
Erick Omondi became Baba- not father he became Raila
Hata hatuskii vibaya sisi kama in-laws😎😂😂 tulishamove on kiPetero kiYesu😂😂😂
Dont kill Omondi more than this 😆
Eric is freezing his butt alone🤣🤣🤣
As Instagram in laws, we are planning to unfollow you until you come back.
😢chanty please kujia billboard yakooo
Mulamwa ako na mapera yako😂😂
Mafuta ya arimis iliumia, erik alininunua ile mkebr kubwa ya kujikamua
Cold season chapter 1verse 5 in kenya says:who ever looks at the water and soap in kenya has already took the shower 😁
Ni nini inakuwasha yenye ulisahau🙄🙄😏
Since u left kenya,u hv lost alot of weight.We know Italy is asmall town wid high rate of poverty.Kindly come bacK coz Erico has adeal wid Latto Milk(Diary company).You wl gain weight and he wl make avery expensive wedding.Kindly Dm me for more information.Welcome kenya!
The way you left it
Since their break up, people have been treating Eric Omondi's Jokes as madness resulting from a breakup. Some say that he is going crazy.
From Chantal's post, one can tell that she is missing Kenya.