Harambee Stars manager Sebastian Migne has expressed how confident he is with the squad and is wholeheartedly dreaming big for the Kenyan team and for Kenya as a whole.
Migne is a French football coach and former professional football player who was named as the head coach for the Kenya national team on 3rd May 2018.
The Frenchman was the former head coach of Democratic Republic of Congo U-20 football team. He was the first coach to qualify the team for the continental championships.
Perhaps this might be the best time for Harambee Stars to produce the best performance ever. Kenya has been featured in five Africa Cup of Nations (AFCON) tournaments, never making it to the second round. The team first appeared for FIFA World Cup qualifiers in 1974. By 2018, Stars had never qualified for the tournament.
But there is hope this time around. With coach Sebastian Migne, Kenya is set to make history.
How?
During an exclusive interview with the press, Migne stated how he is faring with players at the training ground and his plans to ensure that Kenya is given hope after 5 unsuccessful attempts in the tournaments.
Brian Mandela injury
Migne spoke how the team has been deeply hurt by the sudden injury that the sensational defender Brian Mandela suffered during their training.
He repeatedly mentioned Mandela's injury and how difficult it will be to find a perfect replacement. For that reason, Migne has mentioned that he is planning to make good use of Musa Mohammed to fill the gap.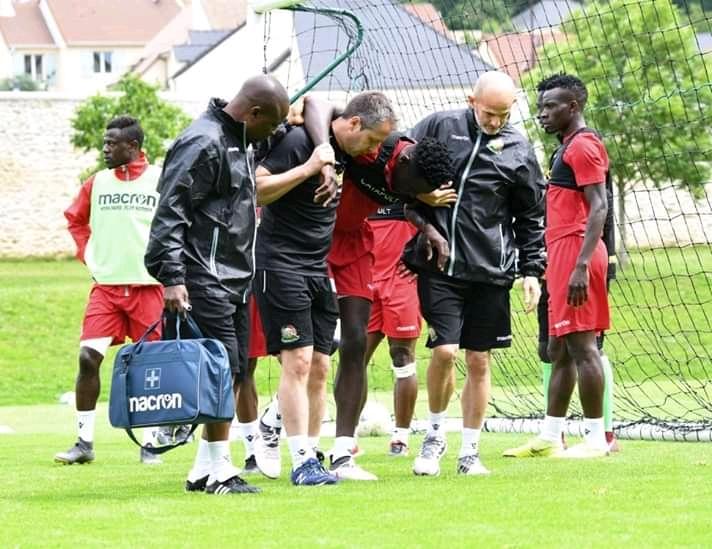 The Frenchman has cited that he will not risk playing Mohammed in the friendly match against Democratic Republic of Congo on Saturday 15th June.
He further said that he will give other players the chance to showcase their skills in a friendly match with DRC.
"Mandela is already injured, Musa (Mohammed) I don't want to take the risk (so) we will manage a new central defence and it will be an opportunity for some of them to show their qualities to give us some answer and you never know," Migne said.
Michael Olunga
Migne has category said that he has been impressed by Olunga the few days he has been with Olunga.
He mentioned that Olunga has shown his superb display during their training and has hailed his discipline and how he is very daring in front of a goal, a quality that is a must for best striker.
Lesson from Madagascar match
The friendly match was significant for the stars as they were able to learn and later correct their mistakes. Migne cited that they lost in the first half but regained in the second half.
Victor Wanyama's penalty against Madagascar in today's friendly. Leading from the front @VictorWanyama ⚽️#Kenya #harambeestars #RoadToAFCON #AFCON2019 #AFCON #JazaStadi pic.twitter.com/HyKrWBZUvE

— Jaza Stadi (@jaza_stadi) June 7, 2019
Though they won the match, the Frenchman has cautioned his players of the dangers of that tactic stating that it will be hard to win or to reduce the gap against most-rated AFCON teams.
Main Aim
The former Congo coach has expressed how big he is dreaming for the Harambee Stars.
He stated that his aim with friendly matches is to gain a lot of experience to expose them as they prepare for the main tournament. However, he mentioned that they are approaching the friendlies with caution to avoid more injuries.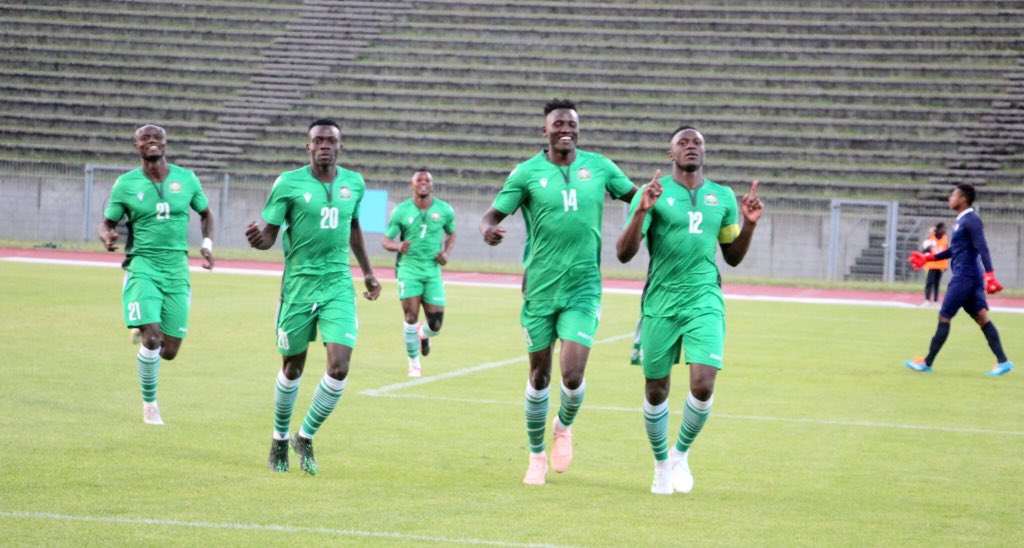 Migne also hinted at the tactics he will be using in the continental championship. He says that they will be aiming to attack but defend at the same time. This clearly shows why the Kenya coach is lamenting for Mandela's injury.
Nevertheless, Migne admits that the continental tournament is usually a grueling tussle and he cannot assure of a better outcome.
Support for the team
The French coach has hailed Kenyans for their continued support to the national team. He says that this is the only way to motivate the team for a better result.
Our folks from Luhyaland, we need to talk…#Tunaweza #BetinNaStars #AFCON2019 #HarambeeStars pic.twitter.com/ZxKrDV3s2F

— Football Kenya Federation (@Football_Kenya) June 13, 2019
Migne did not forget to mention the big role Kenyan media has played to inform Kenyans on how Stars are faring at Paris in France. He also praised the stakeholders for standing with the team. Migne, therefore, calls it "our dream" since all are involved to ensure that Harambee Stars
However, he has insisted that if we want to build something stronger, we must go step by step but we need to continue to dream.
"If we want to build something stronger, step by step. But…we need to continue to dream, I am a dreamer."
Here is the video of the interview: