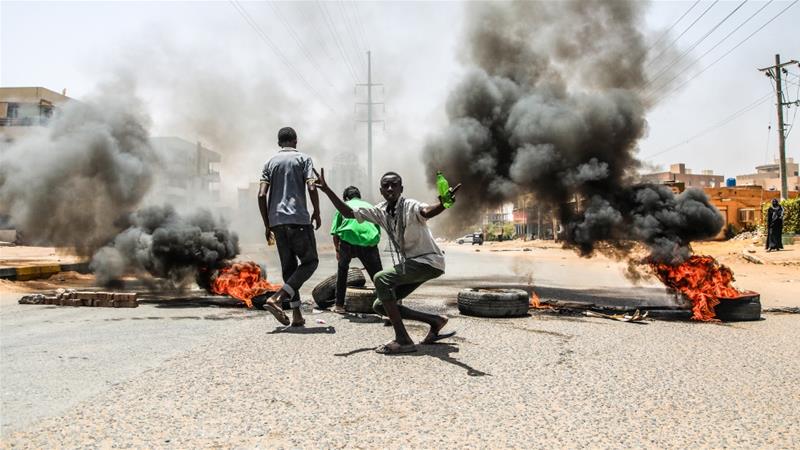 The internet is currently ablaze with the viral news, images and videos of the Sudan massacre going on.
It is in these times, where we question our humanity and support of basic human rights. A lot is happening in Sudan as we speak, and we are all wondering, Why is no one talking about this?
The one disturbing fact we all have is where is the same energy for when the Notre Dame building was razed down by fire? Is Africa no less of people than Europe?
The difference between the number of western celebrities who posted about notre dame and Sudan massacre. where is humanity now? How can they cry over an empty building but not over the deaths of hundreds of people #SudanMassacre pic.twitter.com/sScC8RdoLP

— koo (@ilovebangtan70) June 11, 2019
I'm gonna need you lot to keep the same damn energy you had when the Notre Dame was burned. Do not ignore this, it's not a drill. Innocents are being killed, raped and tortured. #PrayforSudan #SudanMassacre pic.twitter.com/MIqN6rBNRc

— Simi👩🏾‍🎨💫 (@normasfx) June 11, 2019
People are dying, women and girls being raped, houses being raided, people being thrown into Nile River alive, all while the government blacks out any and every source of hope or help put like the internet. There is a blackout in the country.
Why isn't the world talking about this?? These images are disturbing.
this is what's happening in sudan and nothing has changed till now help saving lives by sharing this video and letting the world know they need help. #PrayForSudan #SudanMassacre #IAmTheSudanRevolutionpic.twitter.com/m6B8DGdTfM

— ً (@yehbts) June 11, 2019
Over 100 peaceful protestors killed and the bodies being disposed to lower the search count. This is disgraceful. #SudanMassacre https://t.co/BTk1cqgPmi

— Omar Suleiman (@omarsuleiman504) June 6, 2019
If you dare to go against the rule, your body is most likely to be found in the Nile River. Sad, but such is the reality of the matter.
Sudan needs us. #PrayForSudan