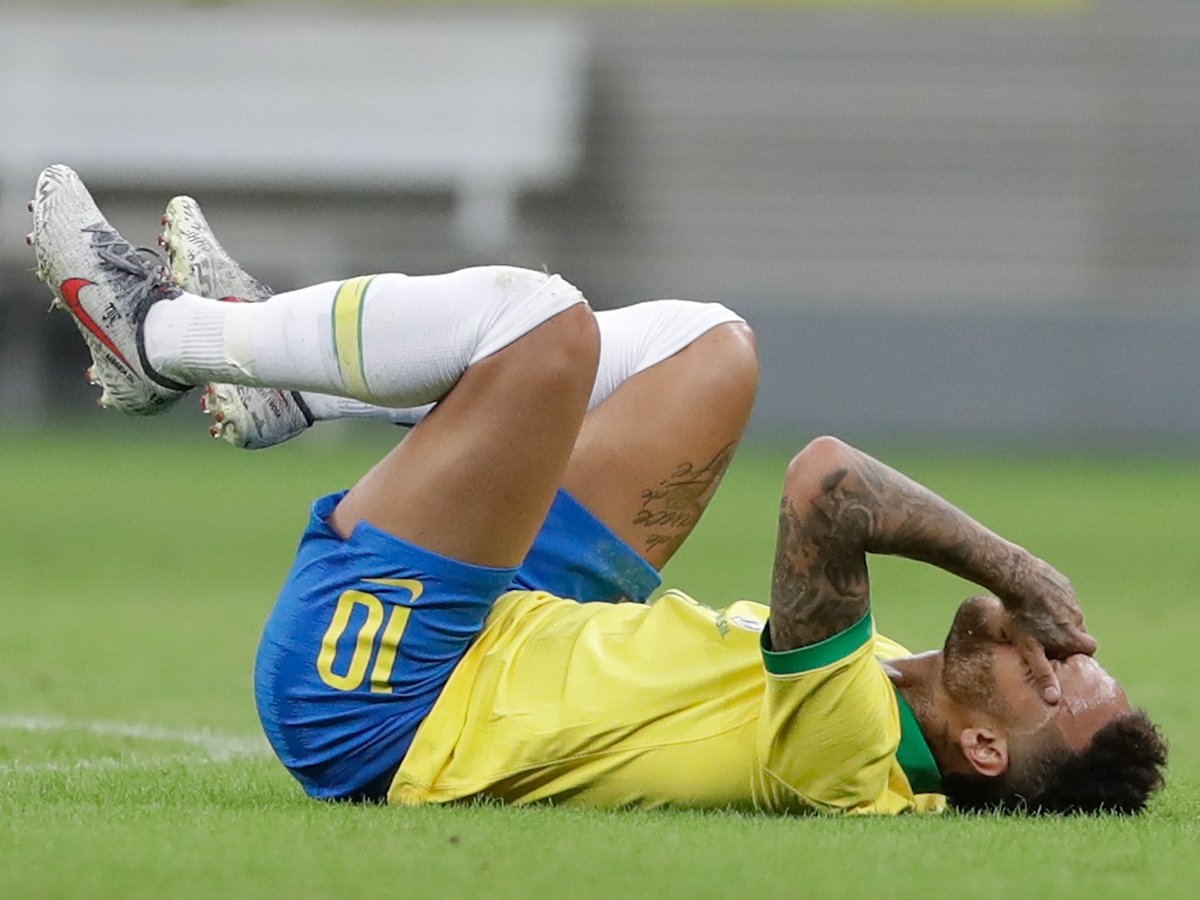 Distraught Brazil and Paris Saint Germain star, Neymar will be out of action for four weeks in the Copa America cup following an ankle injury that he picked up during a friendly against Qatar according to his club.
His club, Paris Saint-Germain issued a statement over the weekend which reported the extent of the Brazilian's injury that forced him out of the playground during the match even before the end of the first half.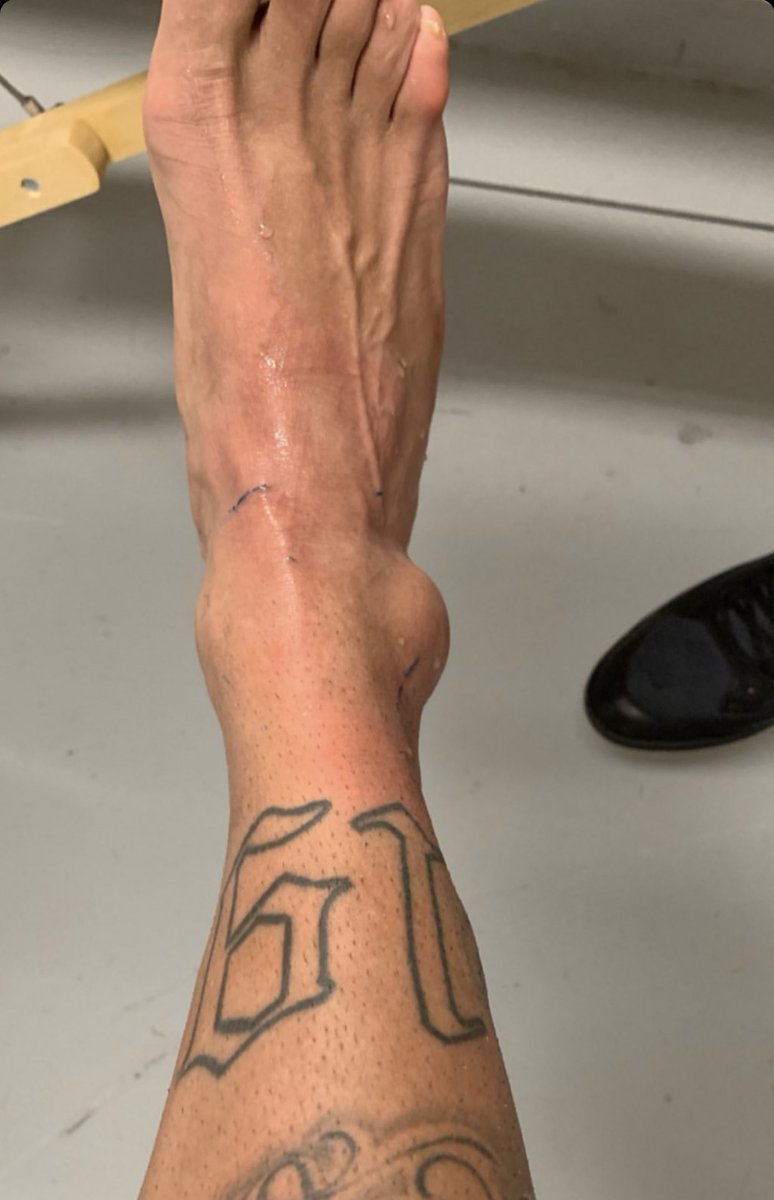 The French champions revealed that Neymar will be out for around a month after suffering a sprained ligament of the right ankle which saw him helped limp off through the tunnel where he covered his face with his hands as he sat on the bench after hobbling from the field in the 20th minute but his side went ahead to win the math 2-0.
"On Saturday 8 June, Paris Saint-Germain's first team doctor, Dr Laurent Aumont, and the club's medical board member and leading figure in sport medicine, Professor Gerard Saillant, assessed the injury picked up by Neymar Jr in Brazil's preparation match for the Copa America last Wednesday," the club revealed in a statement.
"The two doctors diagnosed a sprain of the lateral ligament of the right ankle without surgical indication, to be treated with conservative treatment. The Paris Saint-Germain forward is expected to return on the field in four weeks," it concluded.
Video of Neymar's injury pic.twitter.com/QhsWqHh4mg

— J. Velazquez (@JuanDirection58) June 6, 2019
The injury confirms that Neymar will be out of the Copa America which is to be hosted in his native Brazil. Chelsea midfielder, Willian has since been called to replace the injured star ahead of the clashes.
Differently, the four-week timeline given for his recovery would see him return in time for the French league season which is expected to start officially on the weekend of 10th or 11th of August.
The star has had a very hard time in the ended season having sat for the better part of the second leg of the season, he has also missed crucial matches in his career time and at times when his services are needed most by his country.