Nairobi Governor Mike Mbuvi Sonko is still unearthing the dark secrets enshrined in the Government systems that are soiling good leadership in the country.
Mike Mbuvi Sonko has come out to reaval that the state house operatives who are opposed to his leadership style have been splashing millions to ruin his name by paying media houses to run negative stories.
On the same note Mike Mbuvi Sonko has stated the President Uhuru Kenyatta will never win the fight against corruption unless he fires those corrupt officials.
"What I know my brother the President of the Republic of Kenya whom I respect a lot will never win the war against Corruption in Kenya if he doesn't fire the main corrupt officers in his office, some of whom are diverting billions meant for security surveillance in this country to fight and sponsor negative stories against Sonko and other people," Sonko wrote on his social media page.
Mike Mbuvi Sonko has gone ahead to claim that the same state house protected Dr Fred Matiang'i and Belio Kipsang who were implicated in the alleged land grabbing of Ruaraka land.
"What happened to the suspects of the Nairobi city county gvt Ruaraka Primary school's land saga where Government lost billions?" Mike Sonko asked.
The angry Governor has also stated that the Operatives have protected the people who were mentioned in the Arror and Kimwarer Dam scandal.
"What happened to the suspects of the dam scandals where the government lost billions?" Sonko retorted.
The Genesis of all this revelation came after a local newspaper run a story of how Mike Sonko was released from Prison because he was HIV positive.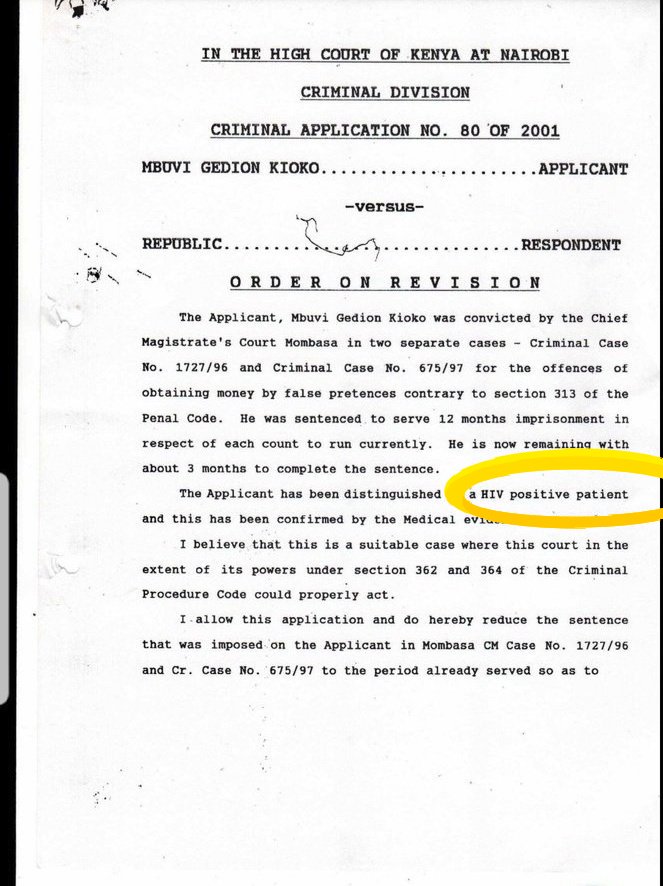 Mike Mbuvi Sonko has stated that despite negative media publicity he will not stop serving the people of Kenya.
"Therefore, the HIV story shall never divert my attention from serving Nairobians and Kenyans in general wherever they are," claimed Mike Sonko.
According To Mike Sonko the state house determine what the media will carry in their headlines. The operatives pay the media to ruin the name of politicians who are not working with them.
However Mike Mbuvi Sonko has expressed optimistic that he will rise to even greater position of leadership. He has drawn motivation on the great leaders such Mzee Jomo Kenyatta, Hon Raila Odinga and President Uhuru Kenyatta.
HERE IS MIKE SONKO FULL STATEMENT