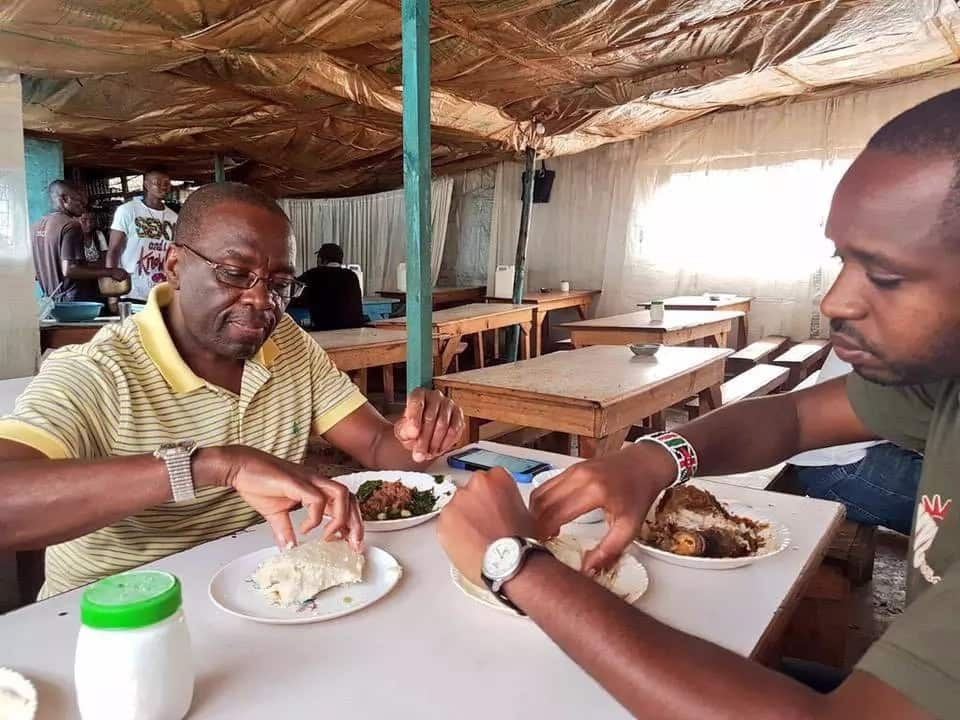 We all eat to fill our empty stomachs, well at least most of us. Food has always been a necessity, I dont know what we would do if we never had anything to take down, such an absurd way to reason. Getting a healthy, clean meal in Nairobi's informal food sector can be a gamble, as many of the businesses operate in tough business conditions.
Most Kenyans are aware of Kibanda or Kibandasky(As referredby most millenals). They are some food outlets, very unformal but have the most delicious foods ever!
Provided food is prepared well, the place you eat it from should never be a problem. After all, our grandfathers used to eat from under trees and you can tell how healthy they lived. Here are reasons why eating in a kibanda should never be a problem:
Eat on loans
Regular customers need not worry about being broke at certain days of the month. One can always eat in a kibanda on credit until end month and settle all their debt. More so, you can first deposit then finish payments at any time of the month.
Food at the speed of light
A kibanda is a place you wouldn't spend much time waiting for food. This is a place you can visit when you want to have your meal within a short time. There is no time wasting reading menus, as there is no complicated food types served. More so, food is always ready when you order.
Eat well at a Fair Price
Who doesn't want to save on their little cash they earn? However, this saving shouldn't mean going without some meals as you can eat in a kibanda and still save a great deal. The highest meal in a kibanda is probably ksh.180. Even with as little as ksh.50, you can still have a plate full of delicious githeri.
Meet New Buddies
A kibanda is place you will always find people with self-respect and respect for others. This will be an ideal place to find real friends. For bachelors, this is the place to find a wife [insert happy emoji]. Ladies who eat in a kibanda have a feel of what life is and they don't depend on anyone's money for food.
Meeting service providers
A kibanda will host all service providers in your area. This is the perfect place to know a plumber, a carpenter or a mama nguo in that place. This will be benefiting as you will exchange contacts, when in need reaching one of them won't be a problem.