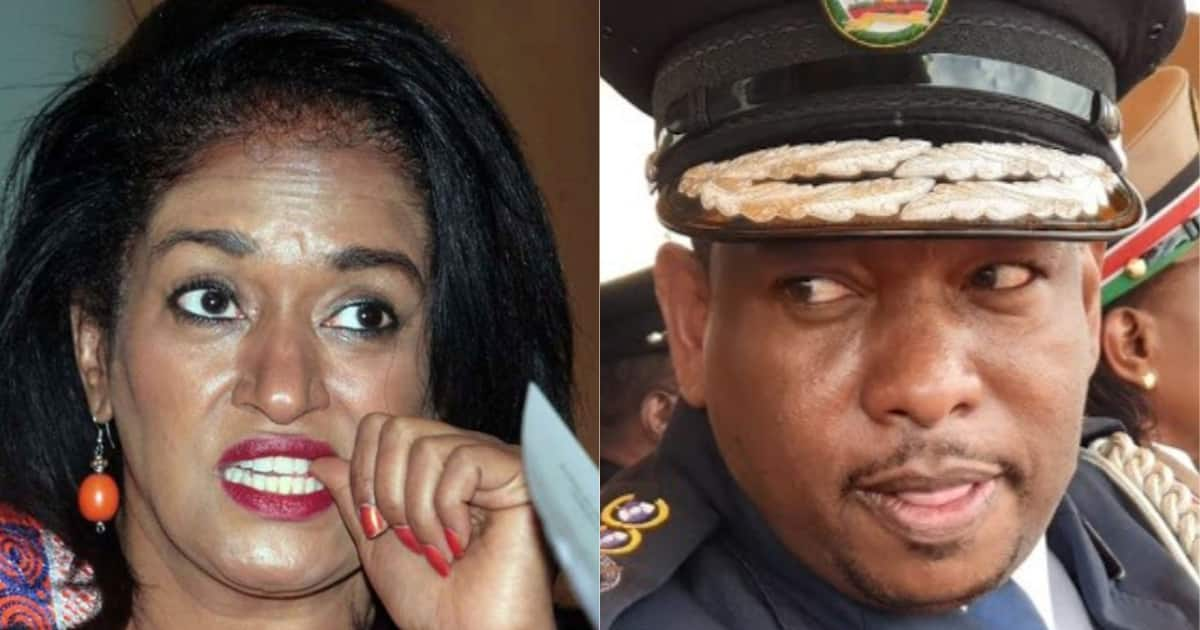 Nairobi Governor Mike Sonko and Nairobi Women Rep Esther Passaris have been making headlines since their clash on Madaraka Day celebrations which saw Passaris walk away from the event.
Passaris had made sensational claims that Sonko had been avoiding her calls and neglected her in the running of the City.
An angry Sonko would later bash Passaris making the women Rep storm out of the public event an act which has earned the governor scrutiny from every corner of the country.
Speaking on an exclusive interview on the JK Live,  Sonko claimed the Woman Rep has repeatedly demanded money from him since her election to office in 2017.
Armed with recorded phone conversations and text messages, the county boss outlined the instances Passaris had asked for money from him, noting the highest was Sh200 million.
He claimed the ODM legislator asked for the millions when he was battling an election petition in High Court.
The flamboyant politician said he refused to part with Sh200 million, but admitted of giving Passaris Sh10 million to pay the petitioners so they could drop the case.
"First she said she needs Sh200 million to go and pay the petitioners. I refused and told her 200 million is a lot of money I better go back to people so that we have a re-run," Sonko said, adding the MP swindled the petitioners the alleged Sh10 million.
Following the allegations, Passaris responded to the claims where she denied the allegations and termed Sonko as insecure and insincere person who was making up issues to drive a certain political agenda.
"I wish we had lie detectors in Kenya. We are dealing with a man who cannot tell the difference between a lie and the truth. That's a disorder that cannot be treated as sadly 'a narcissist' believes his lie to be the truth. Insecurity and inferiority haunt them to nonsense," she posted on her twitter account.
I wish we had lie detectors in Kenya. We are dealing with a man who cannot tell the difference between a lie and the truth. That's a disorder that cannot be treated as sadly 'a narcissist' believes his lie to be the truth. Insecurity and inferiority haunt them to a nonsense. https://t.co/1o64Cv5Wiv

— Hon. Esther M Passaris (@EstherPassaris) June 8, 2019
Her post received mixed reactions from Kenyans;

Sonko is a 'rabid dog' but you aren't a Saint either. Time is coming when taxes won't be enough to cater for your lavish lifestyles where money freely moves and you will go for months without pay – chickens will have come home to roost. I thought you were ideologically different

— Macan 2019 (@omuonyotieno) June 8, 2019

U are dealing with sm one who once said he used to smoke marijuana with waititu in the toilets on live TV. Let that marinate

— Agent wa Özil🇰🇪 (@noelweks_) June 8, 2019
The lowest a man goes is to sexualize conversation because a woman is expected to be timid. I am glad you are a strong woman, it doesn't matter if he thought you liked him a little. It's all in his mind.
This is the kind of thick skin ladies should develop!

— PaulaGakii (@paulinekikii) June 8, 2019
You and @MikeSonko decide to out-do each other in public. You are now in a Court of Public Opinion. Relax, you haven't heard nothing yet.

— wachira simon (@wachirasm72) June 8, 2019
Please return the illegal house allowance payments! BTW didn't the President order the importation of lie detectors when he directed that lifestyle audits be conducted as part of his war on corruption? Perhaps you'd be happy to test them out! Thanks In Advance!

— Andrew J Franklin (@ajfactual52) June 8, 2019
Maybe it's just easier if you explain why you're always soliciting money? Your voice is clear asking for 1m on the tape.

— 🇰🇪 Kariuki Kariuki 🇰🇪 (@kariukimk) June 8, 2019
Somehow I believed sonko was a male chauvinist but after the clips and invoices about the dirty deals, blackmail and dishonesty…mheshmiwa I frankly don't believe you anymore and you are one of the worst politicians we have.

— Chris (@Chris41125930) June 8, 2019
Yes he is lying but u r a strong lady Just ignore them

— Peter Kiarie Kiarie (@PeterKiarieKia3) June 8, 2019
I don't think u need a lie detector, since u have not refused the allegations, go to court to clear ya name, Sonko is not just exposing slay queens but even Waititu the big thief

— Austin Steve Omondi (@asomondi1) June 8, 2019