TV siren Betty Kyallo has outdone herself on her latest interview on Weekend with Betty by bringing on a Kenyan who has beat odds against him and come out stronger. His story is truly inspiring and is bound to get you feeling motivated and less sorry for yourself.
The guest Bill Kasanda is a strong Kenyan who is a biker, marketer and interior designer. He opened up on the tragic accident that led to the loss of his leg in October 2015.
Bill confessed that when he bought his bike, he started riding for the ladies, to impress them. He eventually exposed himself to racing bikes, instead of just for fun.
I was a rookie! It was my first time on a major race. I just wanted to win. My weakness was starting.
He went too fast on a corner in the race leading to the loss of his leg. He was conscious the whole time when paramedics told him he had lost his foot. After getting rushed to the hospital to attempt and reattach his foot, the doctors realized there were no clear lines to do that
He was planning a secret birthday plan for his girlfriend the next week and that's all he was disappointed about, before the reality of losing his leg hit him.
He confessed he got depressed and traumatized.
I ride faster than I used to.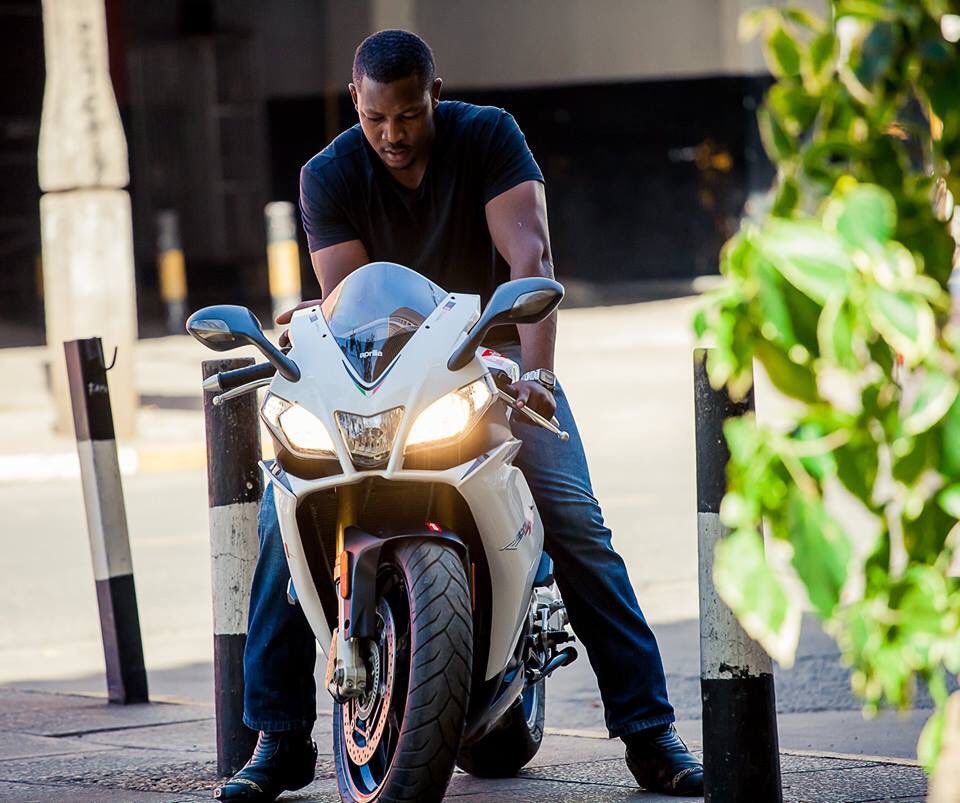 People call him MadMax and it makes sense now because, after recovery, he went back to riding
Betty also confessed she used to be an adrenaline junky.
He gets on his BMW Bike and they ride off to Kiganjo where the accident that changed his whole perspective on life happened.
'The corner doesn't bring back bad memories.' He admits he took his time to forgive himself, his bike and everything.
He laughed when Betty asked if he intends to ever race again because Mad Max has been racing and even landed the second position in the championships last year.
He does not intend on stopping because he loves the sport and also wants to encourage others like him not to give up.
'The bike is unforgiving and ruthless'
The most surprising part of the episode is when they went to the gym and he showed us his routine, on one leg. Simply breathtaking. He works out 5 days a week. He started working out on the wheelchair.
Check out the full story below;