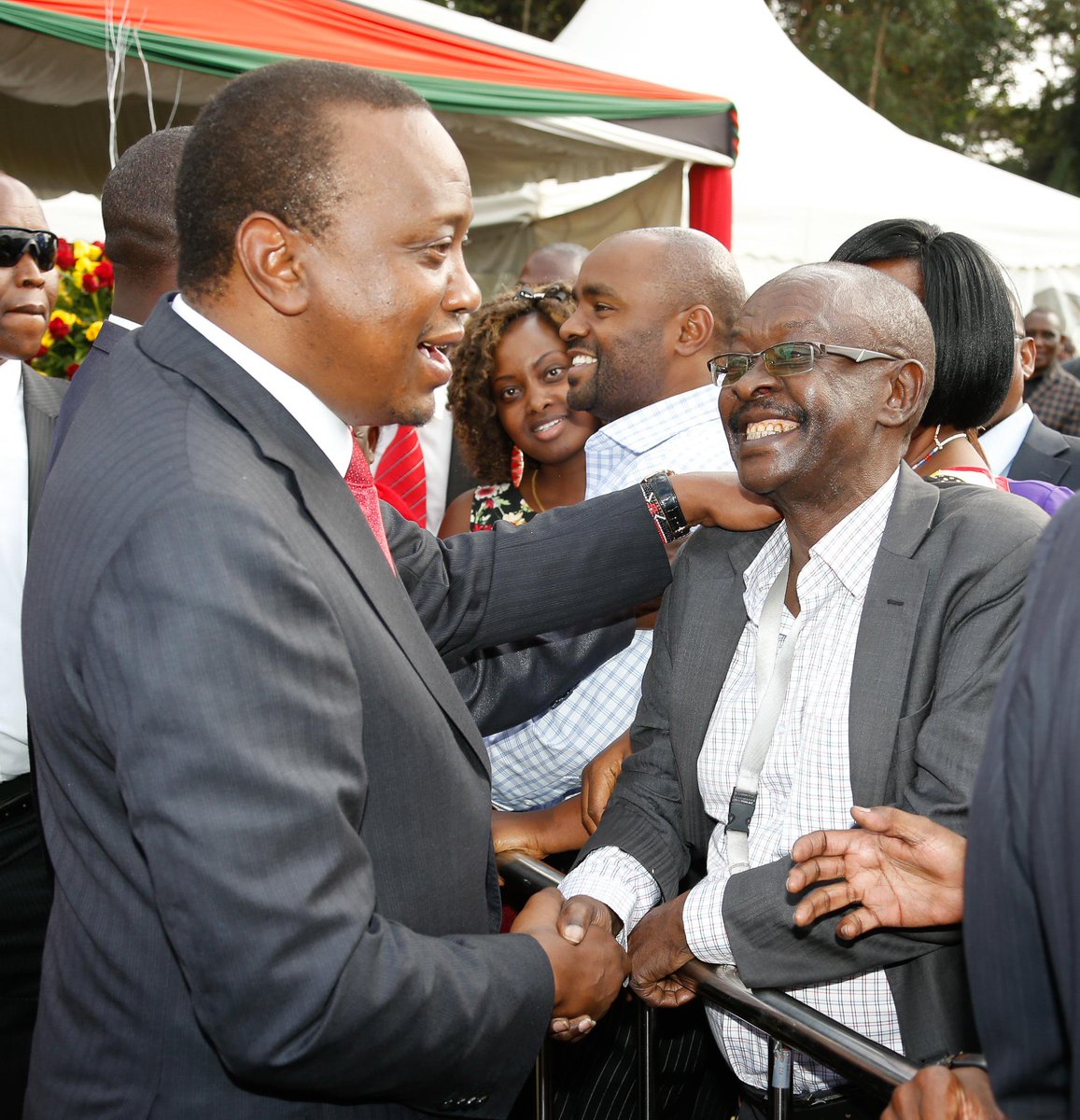 "Reliable, dedicated and original broadcaster" These are the very words of Kenyans who used to enjoy the broadcasts of the late Mohammed Juma Njuguna.
Njuguna was a polished football commentator who many football fans are going to miss and could likely not get one to replace him with.
He was one unique commentator who could at the same time entertain his listeners, provide a well-researched content and was actually engaging, a thing that saw many listeners fall in love with him for his great work.
His death frankly came as surprise to many as in the wake of Saturday morning, his daughter Haluwa Mohammed posted in her Facebook page; "Inalillahi wainailahi rajiuun. Just lost my dad Mohammed Juma Njuguna."
And upon receiving the sad news, Kenyans did not hesitate to storm Twitter in a bid to pour their condolences. Right from the leaders to the public, everyone was apparently shocked by the sad news.
It breaks my heart to learn of the passing of colleague & friend Mohammed Juma Njuguna. He was an exemplary broadcaster, a decent man and a lover of Kenya. His voice did not just comment – it soothed, advised and was part of our identity. Lala Salama Wetu Mohammed Juma Njuguna. pic.twitter.com/MblhpyeSEy

— Dr. Alfred Mutua (@DrAlfredMutua) June 8, 2019
My mentor, my friend, my teacher… I am lost for words. RIP Mohammed Juma Njuguna wa Idhaa.

— Philip Etale (@EtalePhilip) June 8, 2019
RIP Radio broadcasting veteran Mohammed Juma Njuguna. His football commentary and command of Kiswahili language was legendary.

— Linus Kaikai (@LinusKaikai) June 8, 2019
Our paths crossed on so many occasions. A friend. A mentor. Veteran Radio Presenter and football commentator Mohammed Juma Njuguna has died. Rest in peace my friend #TheScoreKE pic.twitter.com/na7tgpPemo

— Carol Radull (@CarolRadull) June 8, 2019
https://twitter.com/DebyTapkutuny/status/1137287939346616325
DARK SATURDAY

1. Baby Felix Mamba: Knocked down by Ruto's convoy, dies in hospital

2. Donny Opar, Homa Bay Roads minister: Shot dead in Kendu Bay.

3. Mohammed Juma Njuguna: Veteran radio presenter succumbs to cancer. pic.twitter.com/7WDtBF7Mrw

— Abuga Makori EGH, MBE (@o_abuga) June 8, 2019
Mohammed Juma Njuguna has died while working as a content creator at Radio Citizen, a role that he assumed in 2016. Mohammed Juma Njuguna will be remembered for amassing huge audience due to his interesting and engaging football commentation.
Rest in peace Mohammed Juma Njuguna, you will remain a real hero in Kenya.