The Kenya Revenue Authority has a new boss to head the graft battled organization. James Mburu Githii has been appointed KRA Commissioner General for a term of three years, effective 1st July 2019. He takes over from John Njiraini.
KRA has had six Commissioner Generals. Nahashon Nyagah, John Msafari, John Munge, Michael Waweru, John Njiraini and now James Mburu. Due to this it has been pointed that the Kenyatta/Kibaki governments appointed people from their own tribes.
I kiti ya KRA mmesema iatazunguka tu from John Naira ink to James Mburu? CBK from Njunguna ndungu to Patrick Njoroge?
Simple reason we cannot live without mischief.

— Douglas ongeri (@daongeri) June 6, 2019
If John Njiraini is being replaced by James Mburu, it would also be fair to replace the Auditor General Edward Ouko with someone from his community when his term expires.

— kipkoech mitei Rober (@MiteiRober) June 6, 2019
Treasury Cabinet secretary Henry Rotich has announced Mburu's appointment as the next Kenya Revenue Authority commissioner General through a gazette notice on Thursday.
John Njiraini has been at the helm of the revenue body since March 2012 when he replaced Michael Waweru.
Njiraini had attained the mandatory retirement age of 60 on December 19, 2017, leading to backroom wars regarding his replacement.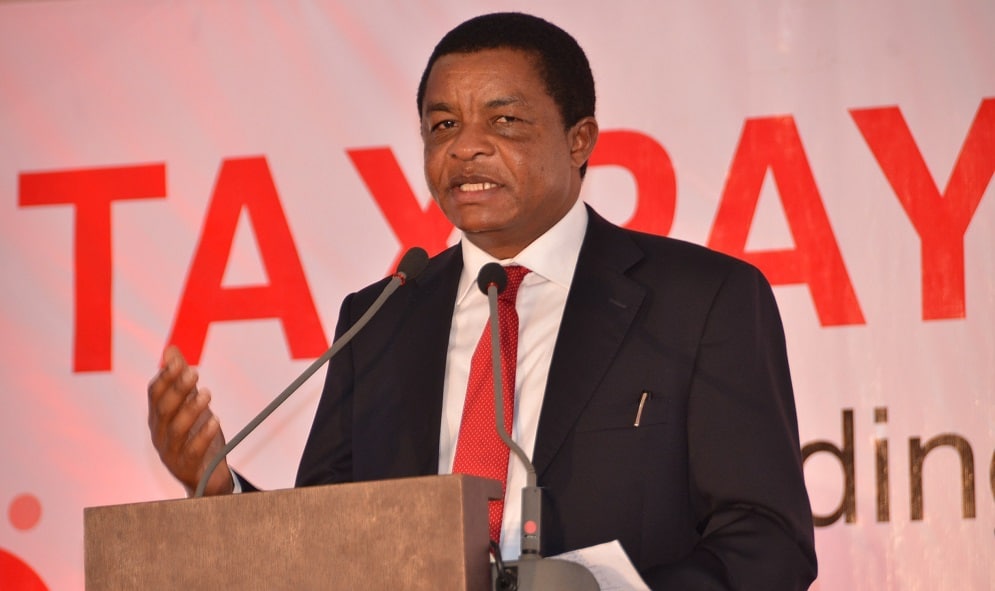 Mr Njiraini's exit and sourcing of his replacement had fuelled a boardroom war at the revenue authority that had a dramatic end after it pulled President Uhuru Kenyatta's hand who then sent the entire board packing.
The KRA top post was advertised on April 24 as the current office holder John Njiraini is expected to exit this month. However many were able to predict that Mburu would take over.
Why put James Mburu at no. 4 and we all know he is the next KRA commissioner general. Spare us the theatrics pic.twitter.com/0jMMW301ti

— TruthDonDie (@KenyanMotivator) May 29, 2019
Am not surprised that James Mburu has been chosen as KRA Commissioner General. Ati ile handshake was to address inclusivity? 🤔 https://t.co/neiRir7gOm

— Linc (@realLincMurush) June 6, 2019
Activist Okiya Omtatah, director at Justice and Development (KEJUDE) Trust, had moved to court to stop Mburu's appointment.
According to the agency, Mr Mburu was unsuitable for appointment as Commissioner General on claims that they have evidence that he condoned illegalities by junior staff to steal from taxpayers billions of shillings.
😂🤣😂🤣🤣🤣 I knew the other 4 candidates shortlisted were flower girls escorting James Mburu to the podium….aki wakenya huwa tunabebwa ufala Sana…..any Congratulations Mburu. I wonder what change you will bring at KRA since you have been there for quite sometime! https://t.co/sYjcdfyYiJ

— Martin Ngugi Gachie (@martored) June 6, 2019
Mburu is currently the KRA Intelligence and Strategic Operations Commissioner.
Before his appointment as Commissioner General, James Mburu was KRA Intelligence and Strategic Operations boss. James Mburu replaces John Njiraini. All the best Mr Mburu.

— Ken Aseka (@KenAseka) June 6, 2019