When President Uhuru Kenyatta and Opposition Leader Raila Odinga left to China a month ago to secure a Ksh 368 billion loan meant for extension of the Standard Gauge Railway (SGR) from Naivasha to Kisumu, a section of Kenyans especiallyu those from the Nyanza region jubilated.
Their jubilation was however shortlived after it emerged that Uhuru and Raila's quest for a Loan had hit a dead end.
Reports across various quarters indicated that China could not lend Kenya another loan since the previous loans had been misappropriated and instead, Kenya only managed to bag some 400 million.
This was to be used to upgrade its 120-years old metre gauge railway to Malaba on the border with Uganda.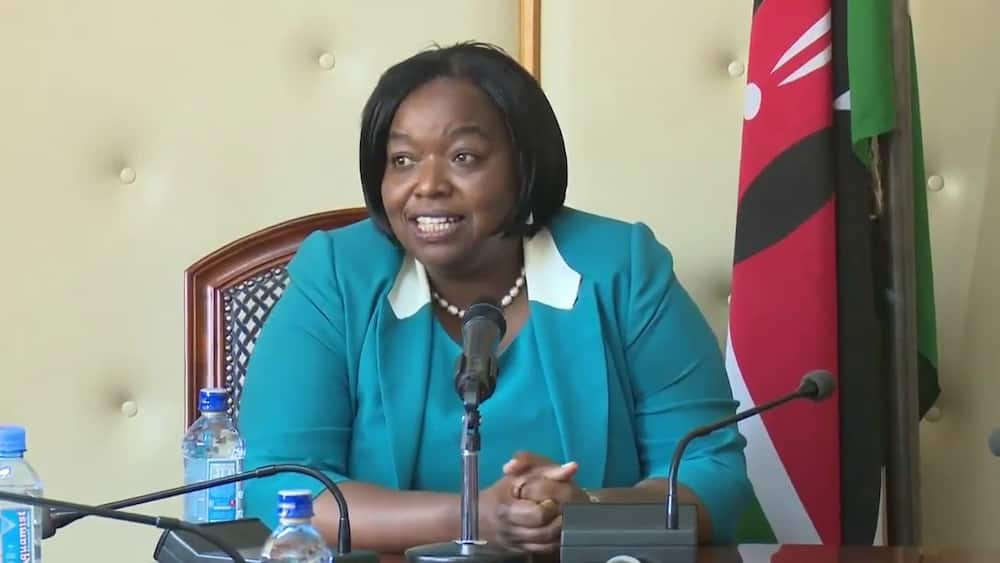 However,  Ministry of Foreign Affairs through Cabinet Secretary, Monica Juma came all guns out to defend the President saying that Uhuru's trip to China was not all for the purpose of acquiring the SGR loan.
Strange headlines out of Nairobi today!

The relationship between Kenya and China is broader than the SGR. In fact the SGR extension beyond Naivasha was never a priority agenda for the current mission to Beijing.

— Amb. Monica Juma (@Diplomacy_Kenya) April 27, 2019
She claimed that the delegation accompanying President Kenyatta to China was focused on growing access to Chinese market and development of economic zones.
Our focus was on growing market access, development of our industrial and special economic zones, and partnership with the private sectors for investment. Significantly, the first PPP deal was struck yesterday. So where is this headline coming from?

— Amb. Monica Juma (@Diplomacy_Kenya) April 27, 2019
Amani National Congress (ANC) leader Musalia Mudavadi, however, has a different version of it. He claims that the two leaders were actually denied the China loan since Kenya had already borrowed more than enough from the Asian Country.
Speaking on Thursday on a local Radio interview, Mudavadi admitted that it is time that the country focused on growing its own wealth rather than taking more loans.
Musalia Mudavadi: Kuambia waKenya kuhusu nchi za kigeni zinazochukua mikopo sio jambo linalotufaidi, walipoenda uchina kukopa fedha za ujenzi wa reli, walinyimwa kwa kuwa Kenya ina madeni mengi ndio sababu waKenya waliambiwa kuwa mkopo wa reli haikuwa katika ajenda #JamboKenya pic.twitter.com/qw9HYFQsFB

— Radio Citizen (@RadioCitizenFM) June 6, 2019
This comes a few weeks after his counterpart Raila maintained that Kenya was not denied a loan by China.
Raila told media that SGR construction from Naivasha – Kisumu is still on course.
Meanwhile, Mudavadi has also re-affirmed his position as the opposition leader by clearly stating his role.
"My role as an opposition leader is to listen to the plight of Kenyans & highlight issues affecting them. Where Government is doing well, I'm ready to compliment & support. Opposition isn't only about demonstrations but about proposing policies that will take the nation forward," he stated.
My role as an opposition leader is to listen to the plight of Kenyans & highlight issues affecting them. Where Government is doing well, I'm ready to compliment & support. Opposition isn't only about demonstrations but about proposing policies that will take the nation forward.

— Musalia W Mudavadi (@MusaliaMudavadi) June 6, 2019