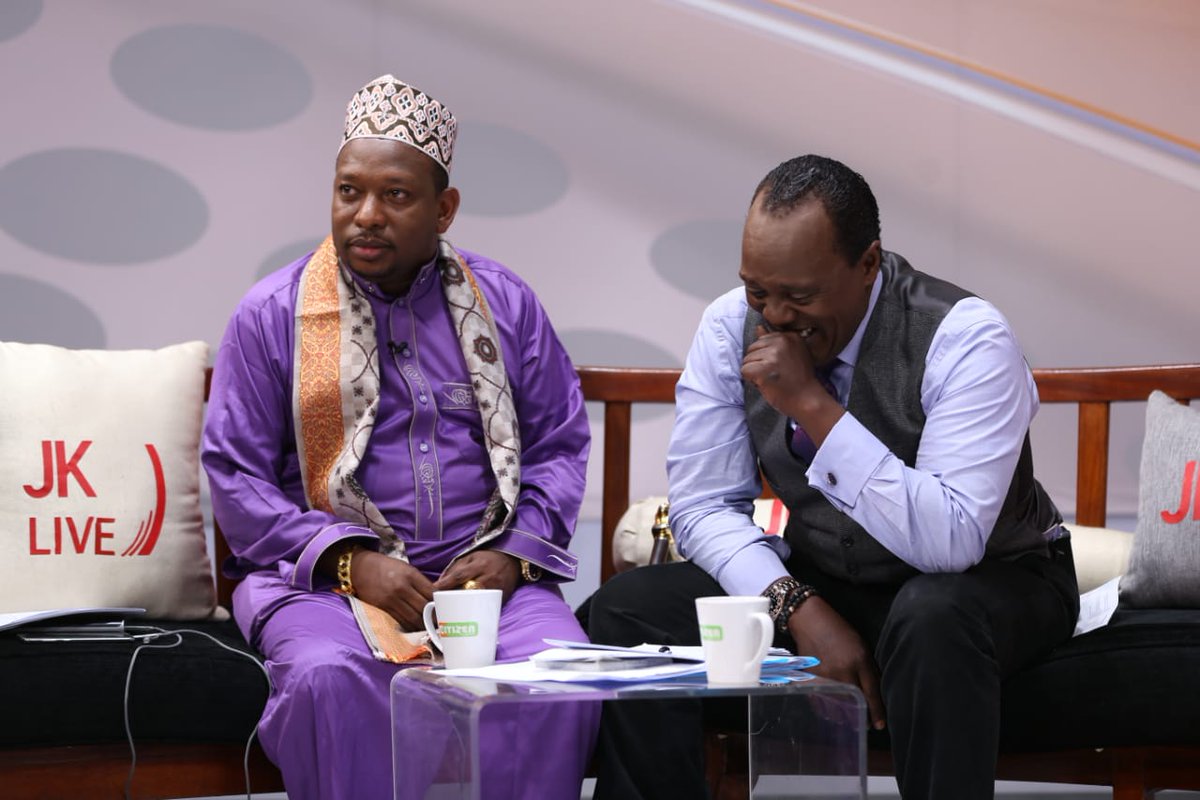 Who is this man Jeff Koinange whom every top TV station in the country is fighting to get his services? The self made journalist has established himself to be a top brand.
But through an online confrontation between top online trendsetter Xtian Ndela and Journalist Saddique Shaban it has come out clearly that KTN TV begged Jeff Koinange to take back the show.
I'm a journalist and you're the show's cheerleader.

The show was axed by KTN for its sheer stupidity and profanity.
The same mediocrity being aired on Citizen TV , causing it to be yanked off air tonight.

Apply some make up and enjoy the show of the absurd. https://t.co/1Y1msqVCpP

— Saddique Shaban (@SaddiqueShaban) June 5, 2019
This allegations comes as Jeff Koinange was forced to end the show at Citizen TV due to editorial policies which could not allow Nairobi Governor Mike Sonko to continue playing and displaying phone conversation between him and Hon Esther Passaris.
However his TV reign at KTN TV did not end well. His last JKlive show was clouded with  lots of controversy. Jeff Koinange hosted the exiled Lawyer Miguna Miguna and the current Nairobi Rep Esther Passaris.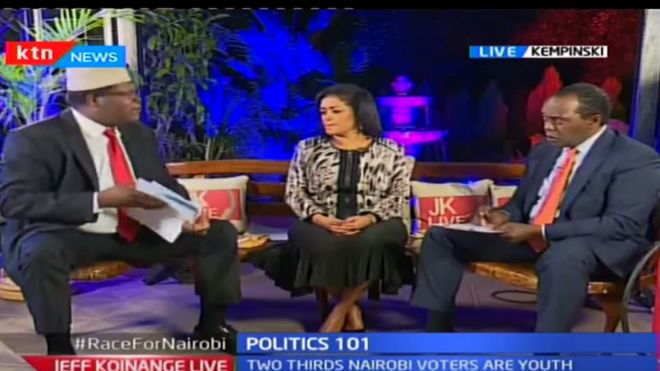 Mr Miguna said "Esther is so beautiful everybody wants to rape her".
"You are chasing men all over, nobody wants you," he continued. "You think you're beautiful, you are not. Esther is just colour. Without colour you are nothing."
Ms Passaris, a politician and businesswoman, then accused him of being a racist.
The footage of the incident was shared online with many people criticising Koinange for failing to intervene.
But Jeff Koinange later apologized and left the show.