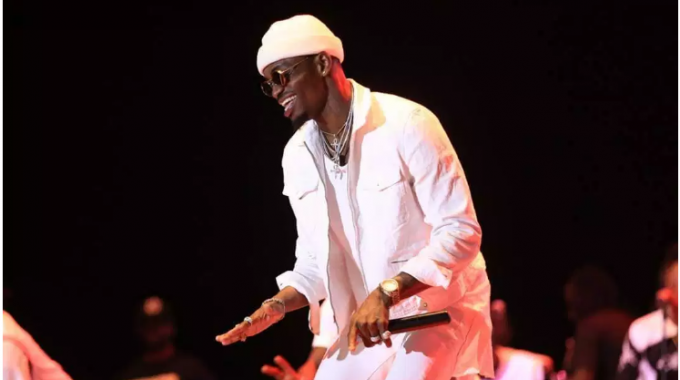 Diamond Platinumz, the famous Tanzanian Bongo Flava star did a mother of all performances In Kahama during his mega show dubbed one man one mic.
The show was one of the biggest shows that have ever happened in Tanzania and the biggest show that Diamond ever did in his music career.
Diamond arrived in Kahama in style in his private jet, where he pulled a few stunts including throwing money on air for funs hence causing a too much commotion, and stripping for a female fan on the bed during the performance.
Diamond entertained his fans to the fullest on the wednesady night for continuous 5 hours on stage. His fans were thrilled by his performance and kept on calling him Simba.
The event also involved some freaking events such as snakes on the stage, but the fans enjoyed every bit of it without fear. Take a look.
After performance Diamond could not believe that he actually managed great performance such that fans were not willing to let him go.
He went to social media and left an amazing message to Kahama Fans. Here it is
Thank you so much KAHAMA!……This Memory will forever Last in my Heart and Head…..ONE MAN SHOW…5 hours on the STAGE!…Hii Historia sijaiandika mimi, nyie ndio Mmefanya iandikike….Wacha kwanza Nifika GEITA! kisha nitawaekea Videos🙏🏻!!🔥🌍🔥
Diamond is set to perform In Ngeita On Thursday, then proceed to Kenya where he will be performing in Nairobi and Kasarani stadium.