The hosting of Nairobi Governor Mike Sonko on JKL show on Wednesday by Citizen TV's Jeff Koinange turned out to be one of the most dramatic interviews that eventually had to be terminated prematurely.
Governor Sonko was trying to prove his point on why he 'rudely' answered Nairobi Women Rep Esther Passaris in public during Madaraka Day celebrations.
Sonko came to the show loaded with documents, text messages and audio recordings to prove his point, but the show was forced to a break as the director, Monica Kiragu, was opposed to the governor's conduct on live TV.
"Due to standards and quality control here at Royal Media Services Governor it looks like we cannot continue with this interview," host Jeff Koinange told the governor.
Since then reporters have taken the opportunity to illustrate how delicate balancing work is to most editors. Former Citizen TV editor Emmanuel Tallam has stated that journalism was on trial on JKL last night admitting that it is never easy.
Journalism was on trial on JKL last night. I understand the delicate balancing act editors at Citizen TV had to do. It is never easy.@KoinangeJeff @LinusKaikai @OleItumbi

— emmanuel talam (@EmmanuelTalam) June 6, 2019
Citizens have also weighed in on the controversial interview;
"Media shouldn't invite someone then gag them! I stand with Mike Sonko anytime"Justice Chieftain.
"Really? Why invite him in the first place when you know what he would say and respond to? Isn't this hypocrisy of the highest level? Were the Editorial standards considered then! SMH"-Martin Wachira.
"I think Sonko gave a fair response. Jeff had more issues to be addressed and Sonko wanted to address the Passaris issue which I guess was not the main issue. We also wanted to hear him talk about the good work he is doing for Nairobians. Sonko bungled the interview!"-Tech Dism.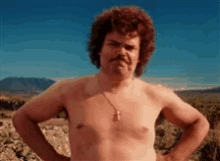 "When interviewing someone then ask them a question, why can't the journalists be patient for the full response?"-Emmanuel Nkuri.
Well how should journalists balance their work in this instances?
It is essential to the editorial Integrity of most Newsrooms that they retain full editorial control over the material they broadcast or publish.

This means avoiding 'deals' that limit interviews by agreeing to avoid certain topics, not ask certain questions, or include material that they do not want or need to include (for example, deals that interviewees will only participate if they agree to ask about their pet project, product or service).
Every decision about what goes into an interview or is left out of an interview should be based on station's own assessments of editorial value, not on the demands or expectations of others.
You should only offer not to ask questions on a particular topic if you have already independently decided that you do not want to canvas that issue and you do not believe your audience has an interest in it. For example, if you approach a Government Minister for an interview about a controversial policy decision they have just announced, they may well indicate that they are only prepared to do the interview on that topic and not if any other questions (e.g. about leadership issues) are asked.
If you have no desire or intention to ask about anything other than the policy topic of your story then there is no problem in telling them that, as it is your decision. If, however, you do want or need to ask about a leadership issue then you should indicate that you may well need to ask such a question, but they are free to decline to answer.