Gatundu South MP Moses Kuria is one of the many Kenyan politicians whose controversy is their second name.
From spitting venom to other politicians to defying his Jubilee party by announcing his 2022 presidential bid , Kuria has still managed to earn himself a Kikuyu tile Njamba ya ruriri" (warrior of the people) .
Former Mombasa gubernatorial aspirant Suleiman Shahbal has now revealed his long journey with Kuria.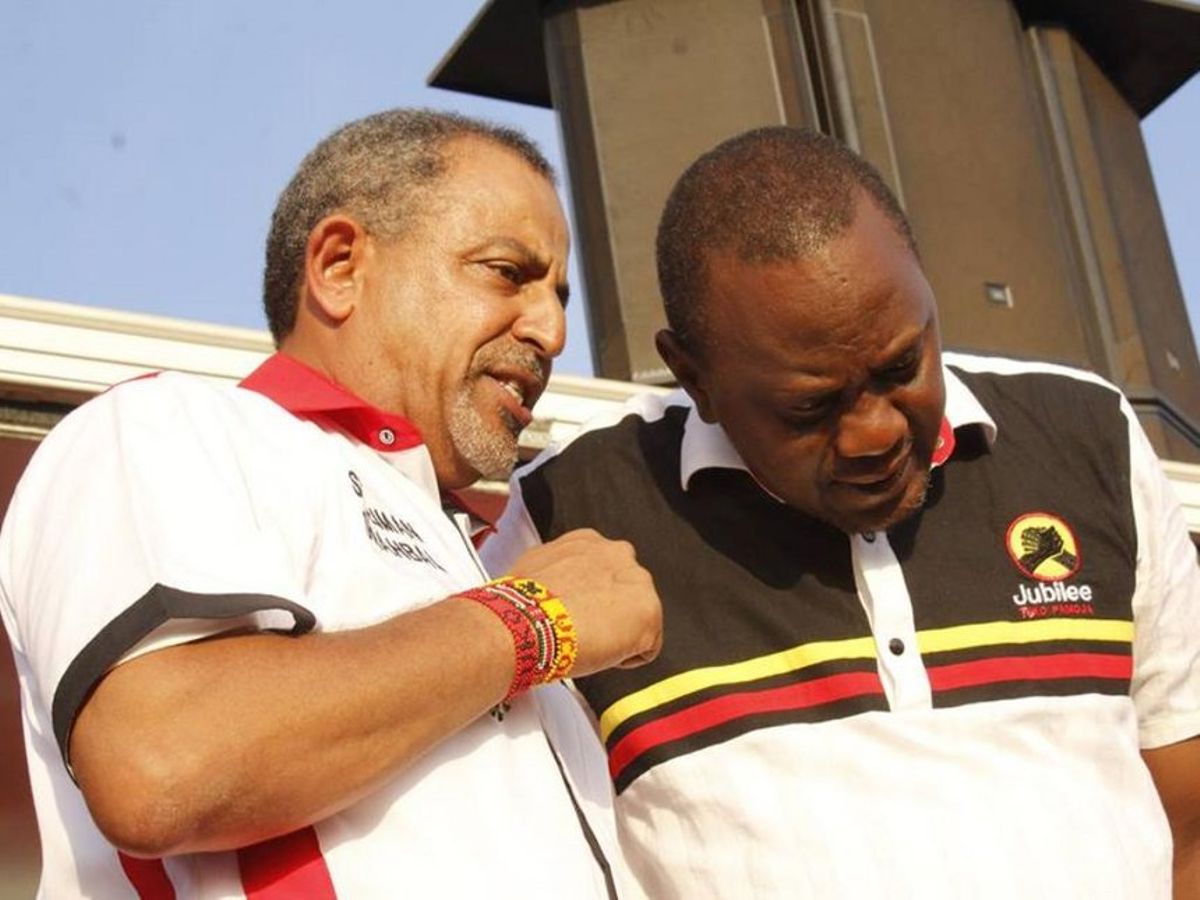 In an article which he published on a local daily on Tuesday, Shahbal reveals that he personally employed Kuria in his bank in Riyadh, Saudi Arabia, in early 2006 where he was surprised to learn that the current Kikuyu MP can actually speak fluent Arabic.
He goes further to claim that despite Kuria not having prior experience as a banker, he was impressed with him on the first sight and decided to employ him.
"I retorted that neither did he (manager), yet I had taken the risk to promote him. Was I wrong? I tore up the contract to the Saudi company and signed a new one for the Kenyans," he says.
The city tycoon describes him as an educated man acting in a tribal play, appealing and singing to his tribe.
According to Shahbal who praised him, Kuria's shift from the hardworking Kenyan banker in Saudi Arabia to a man who creates incitement and reckless remarks to facts is proof that he is on the right track and is maturing politically.
Shahbal's article has caused abuzz online. Here are some of the reactions ;
Moses Kuria is still in his political diapers and punching above his weight. Politically mature is when Kenyans start referring you using just one name either Moses or Kuria just like with all other political giants. Examples- Kibaki, Raila, Kalonzo, Orengo, Ruto, Saitoti, Uhuru

— Nairobi Latest (@Cityinthesun) June 4, 2019
Moses Kuria is not insane. He is just playing into national politics. https://t.co/AbMMy5vHu7

— brown meiseyieki (@brownmeiseyieki) June 4, 2019
Moses Kuria might be the next Dp come 2022🤭🤭🏃🏃🏃my views anyway

— Alex Chickzz™ Wanjohi🇰🇪 (@alex_chickzz) June 4, 2019
This is a shock: ati moses kuria speaks fluent Arabic?..
This is Kenya!

— Nicholas kim (@Nickmuteti) June 4, 2019
Dr. Ruto will be President 😊 Moses Kuria will still be relevant providing Entertainment in News Rooms 🙄 Sifuna & their Most competent lawyers of Onyango unDemocratic Party will be crying foul as usual while justifying their definate defeat in 2022🙄 #daybreak

— gachoki Ruto jnr (@GachokiKarani) June 4, 2019