Do you know who Benson Wairegi is? You need to know him because his salary is something to take note of. With his basic salary he can buy two Toyota Wish cars (year 2014 models) every month and still go home with two million and a quarter Kenya shillings after a round of very angry shopping.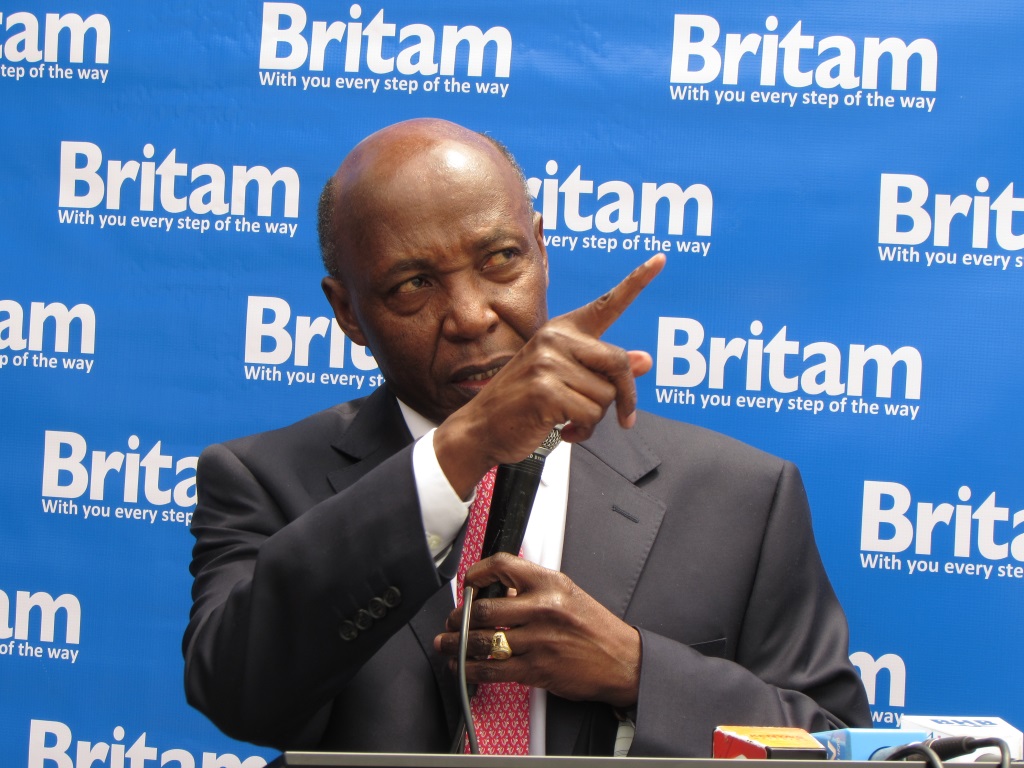 But who really is Benson Wairegi? He is the chief executive officer of Britam. Britam is a  diversified financial services group that offers a wide range of financial products and services in Insurance, Asset management, Banking and Property. In the financial year 2018 Mr.Wairegi was paid  Ksh.81.6 million. This pay was an increase of 8.6% a raise from K.sh 75.1 million from the financial year 2017.
Mr. Wairegi's Sh. 81.6 million pay included a salary of Sh. 63.2 million. This meant that in a month, he was paid a basic salary of Sh. 5.2 million.
The pay also included Sh. 17.1 million in gratuity and non-cash benefits that amounted to Sh. 1.2 million. However, Wairegi did not get any cash bonus in the year under review.
During the 2017 financial year, Benson Wairegi salary included a salary of Sh. 52.5 million which was equivalent to a monthly salary of Sh. 4.3 million, a gratuity pay of Sh. 16 million, cash bonuses that amounted to Sh. 5.5 million and non-cash benefits that amounted to Sh. 1.1 million.
The company also disclosed that in the financial year 2018, it paid its executive director, Stephen Wandera, a total of Sh. 40.9 million up from the Sh. 40.4 million that he got in the financial year 2017.
During the financial year 2018, Britam posted a Sh. 2.2 billion after-tax loss for the year ended December 2018 following a hit on its equity investment in mortgage lender Housing Finance Group (HF).
The insurer, which bought a 48.2 percent stake in HF, lost nearly Sh. 4 billion in paper wealth after the mortgage lender's share sunk to a 15-year low after a turn of poor financial performance. Britam's stake in HF totals to 186.2 million shares, which are now valued at Sh. 1 billion.
It made a loss on its listed equities and had depressed returns on property investments that resulted in a Sh. 2.7 billion drop in profit from Sh. 527 million net earnings recorded in 2017. "The reported loss is mainly attributable to unrealised loss in listed equities of Sh. 3.2 billion compared to a gain of Sh. 0.9 billion in 2017," said the firm in its financial statements.