The manager to Tanzanian artiste Nandy has come out to give clear details of Nandy's tour bus that was involved in a terrible accident.
The manager confirmed that the bus was only ferrying the dancers and the backup artists for the headliners.
The accident occurred when the bus was headed to Nandy Festival in Sumbawanga, Tanzania.
The bus was carrying Band members and Dancers and not the headlining Artists. So far, those who sustained injuries have been admitted at Mikumi Hospital
Maneja wa Nandy amesema Basi lililopata ajali kwenye msafara kuelekea Nandy Festival Sumbawanga lilikua limebeba Wapiga Band na Dancers na sio Wasanii, mpaka sasa Majeruhi wako Hospitalini Mikumi, hakuna kifo na safari inatarajiwa kuendelea asubuhi. pic.twitter.com/GePBawoI3U

— millardayo (@millardayo) June 3, 2019
He continued to say that no deaths had been confirmed and the journey to Nandy Festival would resume later.
No deaths have been reported so far. The journey to Sumbawanga for Nandy Festival will resume later today in the morning
This is contrary to the previous information that was given citing that ll the headlining acts were on the bus including Juma Nature Artists, Whozu, Stamina, Nandy, Barnaba, Rome, Billnass, Ice Boy and Willy Paul.
BREAKING: Basi aina ya Coaster lililokua kwenye msafara wa kuelekea Nandy Festival Sumbawanga limepinduka Mikumi, Msafara huo ulikuwa na Wasanii Juma Nature, Whozu, Stamina,Nandy,Barnaba, Roma, Billnass, Ice Boy na Willy Paul, naendelea kufatilia taarifa zaidi.#MillardAyoBREAKING pic.twitter.com/S3OFacosHM

— millardayo (@millardayo) June 3, 2019
This comes two days after Willy Paul and Nandy caused a stir online over a performance gone wrong at the KICC during Choma na Ngoma.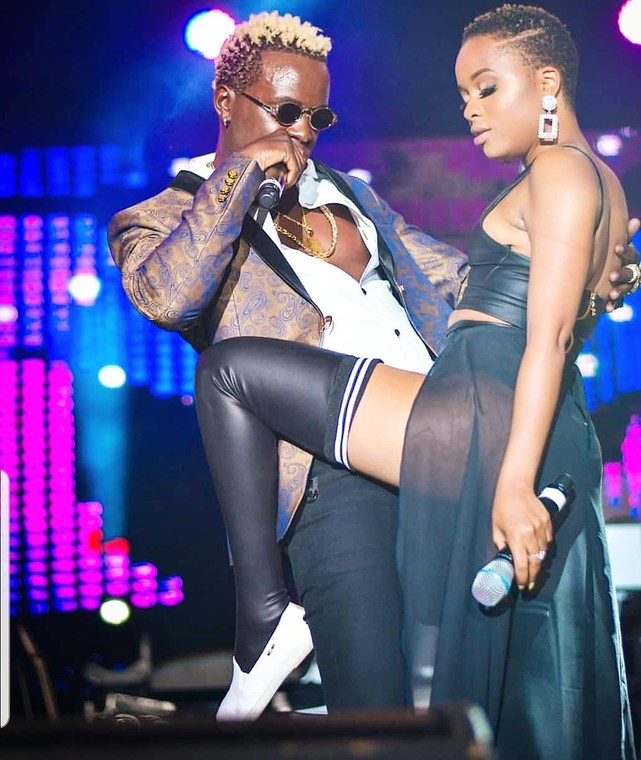 Videos and photos have surfaced online showing Nandy grinding on Willy Paul as they entertained the crowd.
View this post on Instagram