Anthony Joshua, popularly known as AJ had been known for over eight years as the unified world's heavyweight champion. This was undisputed as held three of the four major championships in boxing: the IBF title from 2016 to 2019, the WBA title from 2017 to 2019, and the WBO title from 2018 to 2019.
But since Saturday, June 1, Joshua will only be watching the titles from a screen after a shock defeat by Mexican Andy Ruiz.
The unheralded 29-year-old from southern California, a replacement opponent dialled in on five weeks' notice who went off as a 11-1 underdog, came off the floor in the third round to drop Joshua twice before the end of the frame, then sent the undefeated champion crashing to the canvas for a third and fourth time in the seventh round before referee Mike Griffin put a stop to the proceedings at the 1:27 mark.
https://youtu.be/lpOmiqmZmnY
The shock defeat left many wondering what could be the reason for 'mighty' Joshua's fall.
However, according to reports from World Boxing News, Joshua was hurt badly in a sparring session in the build-up to the fight after he was knocked to the canvas by Joey Dawejko. Dawejko, a 28-year-old 5′ 10″ heavyweight, who is nicknamed 'Tank' and has a professional record of 19 wins, seven defeats and four draws, was one of the fighters recruited to help Joshua prepare for his bout against Ruiz during his camp in Miami.
Joshua was also forced to dismiss suggestions that he had suffered an injury during sparring after he was seen with a large bruise and a cut on his face just days before the fight. When asked about the injuries to his face, Joshua told Seconds Out: 'Oh no, that was just physio stuff really.
Hearn, however, is adamant that Joshua did not have a problem before the fight. 'I'd like to tell you he [AJ] had a terrible camp, he wasn't focused, but I didn't see that. He worked very hard in training as he always does,' Joshua's promoter said. 'I think it was a huge shock for everybody, AJ was probably the calmest person of everybody.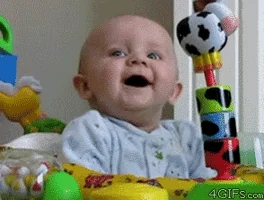 'I even said to him today, 'People said you didn't look right.' 'He replied, 'I was fine, I just got beat, I just got beat by the better man on the night, I got hit by a shot that I didn't recover from and that's it. Let's go again, back to work.''
Nonetheless, Joshua's promoter Eddie Hearn has announced that the rematch may take place in November or December in the United Kingdom.