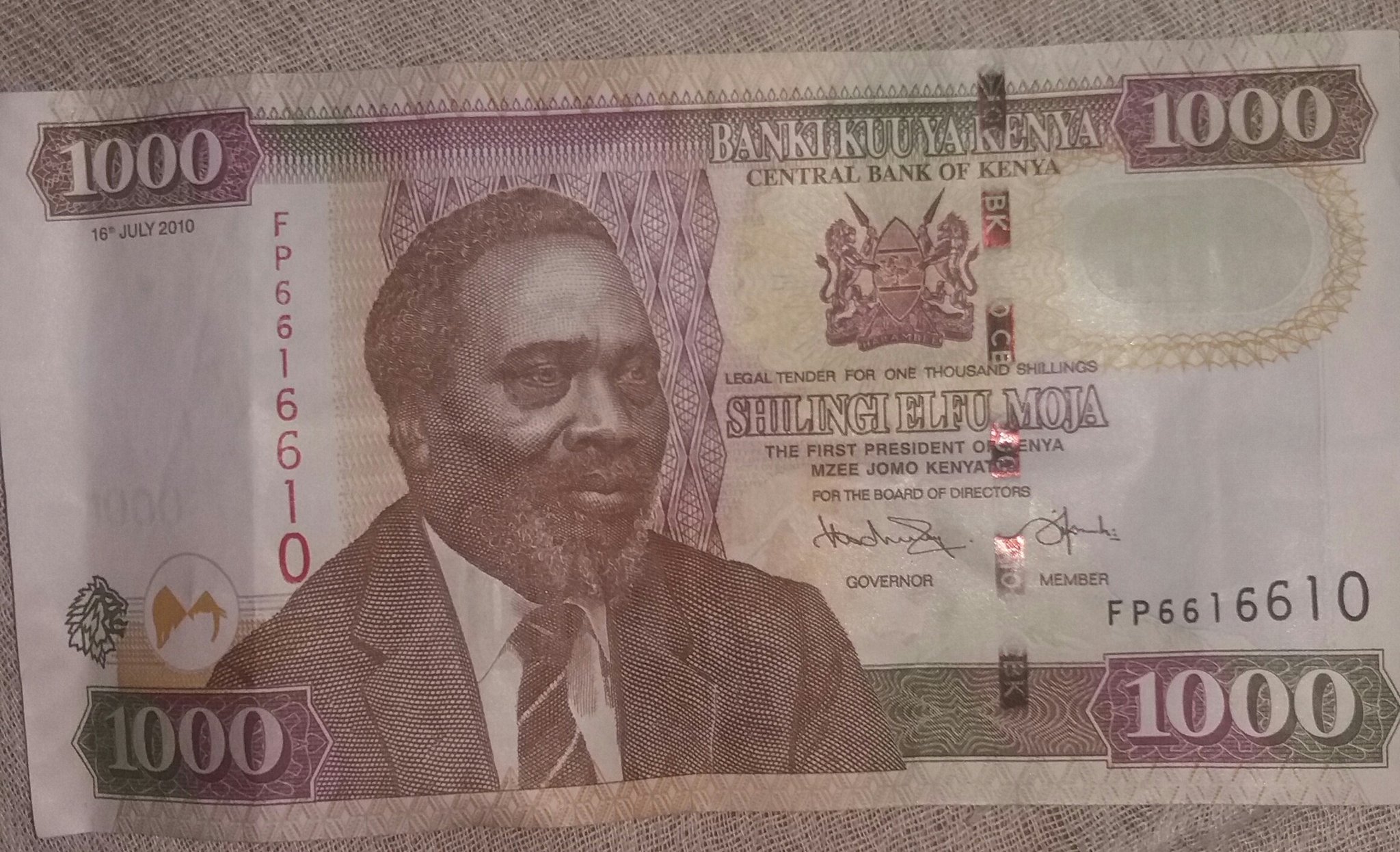 The fact that the only message Kenyans took home from the pomp and color of the 56th Madaraka Day Celebrations was the directive which abolishes the new 1000 notes effective 1st October. Is it because the whole ceremony is a script they have heard too many times and has consequently become boring?
Or is it because so many billionaires who have hoarded wards of notes under their pillowcases, will soon become like the rest of us? I am talking about Poverty.
In one sweeping move, the government through CBK governor Patrick Njoroge announced that:
"All the older Ksh.1000 series shall be withdrawn. All persons have until October 1, 2019 to exchange these notes, after which the older ones will cease to be legal tender."
This tweet summarised what most of us had in mind:
#MadarakaDay
Salimianga watu,note ya thao pia hutolewa😂😂😠

— BrÅd_BrÜn™✊ (@bBoYkA_75) June 1, 2019
It is going to be a very long four months for the cartels, as they try to find ways to clean their ill-gotten wealth. Perhaps some of them should think about buying proboxes alafu walipe na cash.
Nani ako Na Probox tatu.

Nalipa Cash.

— Ahmed Mohamed ((ASMALi)) (@Asmali77) June 1, 2019
You can't just go to a bank and deposit one million shillinngs. It requires that you declare the source of your money and also produce evidence supporting the same.
🤣 Y.E, 👍🏾 I see what you have done there. In one swooping move, via the @CBKKenya you have put all those with houses stashed with billions of CorruptionMoney in #1000Denomination in some serious LogisticsNightmare: How to return billions to CBK for CurrencyExchange #MadarakaDay pic.twitter.com/BChESdU7SQ

— Kimiri (@Kimiri_Stephen) June 1, 2019
The STATE has forced those with old MONEY to crawl out of their bunkers with stolen cash.
Essentially the STATE will account for every single penny – majority of it in Ksh 1000 bank notes- in the hands of Kenyans.
Show up with 1M, the bank will ask you about its source. 😎

— Dennis Onsarigo (@Donsarigo) June 1, 2019
Don't be surprised when you see posters about buying 1000 notes at half price in the coming days.
"We buy old ksh 1000 notes at half price"

— Rash™ (@Rashousmane) June 1, 2019
In the words of one Pastor Ng'ang'a, the 100 notes will be taka taka beyond 1st October and the vibandas found using them will be closed. 'lubbish'
Beyond October 1, Ksh 1000 will be labbish, takataka and all vibanda found trading them vitafungwa and allogant users arrested😁😀

— Farah (@farahodhiambo) June 1, 2019
All those slay queens & kings who have been claiming "Wako na Rangi ya Thao" mtaambia watu nini jameni?
Instead of ARRESTING thieves, UHURU has OUTWITTED them. By changing our CURRENCY, the GUY who withdrew 4 Billion shillings from a WESTLANDS bank in cash has 120 days to SPEND it or BANK it. He has to SPEND 33 million a DAY for the NEXT 4 Months or 4 Million an Hour! "Ksh 1000"

— Mutahi Ngunyi (@MutahiNgunyi) June 1, 2019
Yaani everyone is praising Uhuru. Kumbe Kenyans are so mad about the runaway corruption.
https://twitter.com/As_Wanyama/status/1134786977772052481
'What about getting 500 people and having them deposit 900k per day in different accounts and later transfer them to your account when things cool down.' Haha I can help you know.
If Central bank Governor Patrick Njoroge have removed Ksh 1000 from circulation, so we will sending money through MPesa ( Ksh 500*10 ) and not ksh 5000 ?🙄#MadarakaDay pic.twitter.com/wDHZx5ibgs

— George Waweru (@MkulimaMdogo) June 1, 2019
The problem with Kenya is that you will still hear the likes of Murkomen complaining that they are being targeted by the move to change ksh 1000 note.