Local Activist and political analyst Benji Ndolo has faced the wrath of KOT after an angry woman he chewed spilled all his dirty laundry and secrets on the internet. The jury is still out on whether the woman exposed him out of malice and bitterness for being ditched or not.
It has been revealed that the lad who is greatly respected for his 'fake' lifestyle is broke, still lives with his mother and has sex with households.
Here's the full expose the woman put up of leaked screenshots between the two.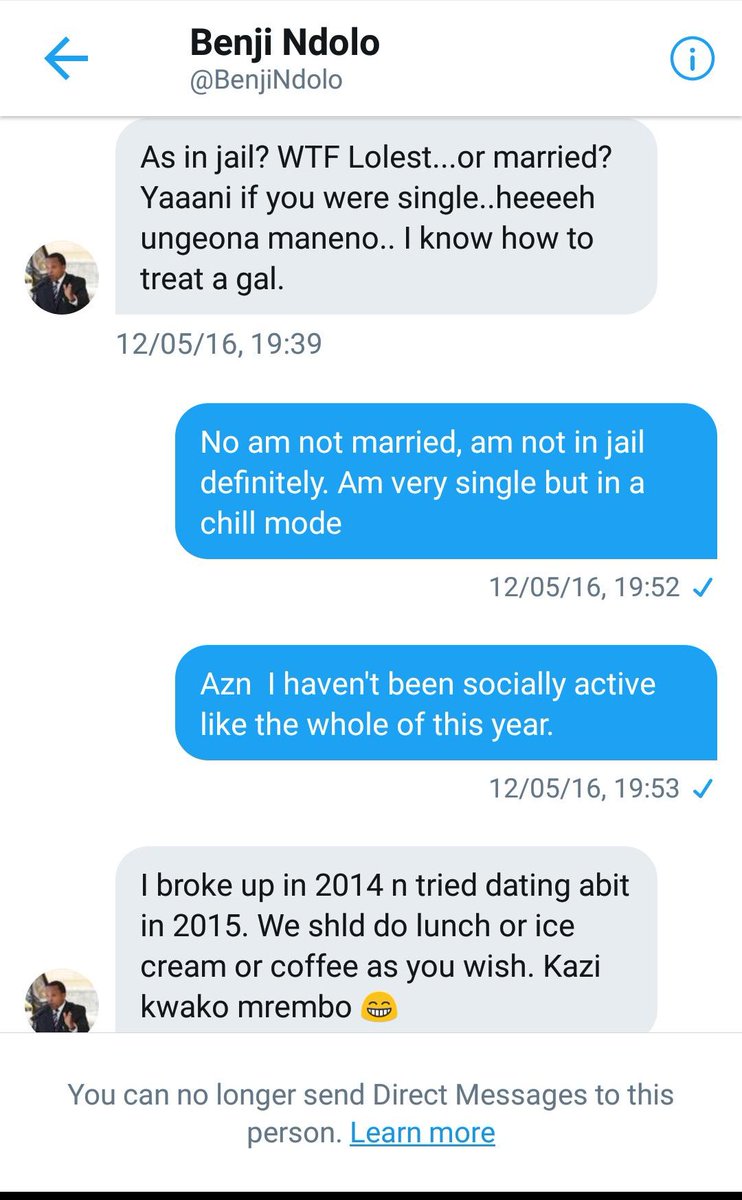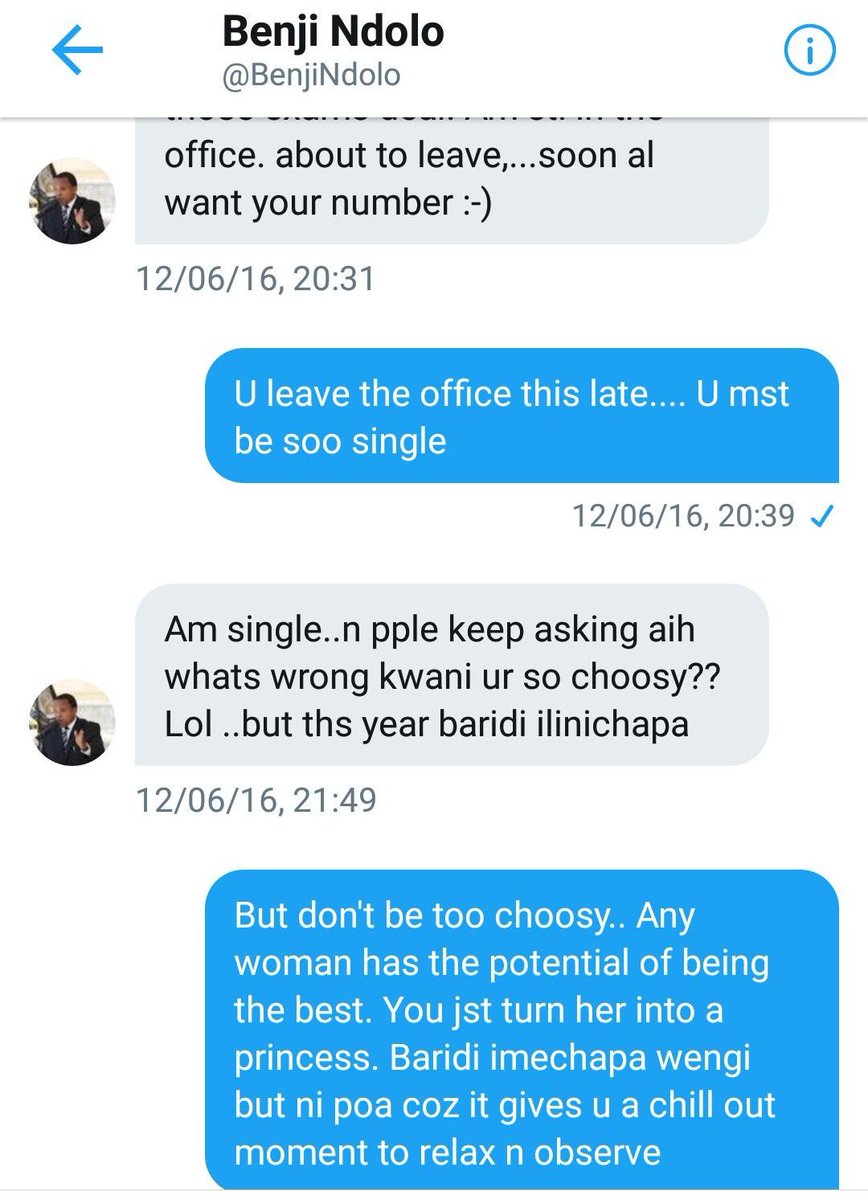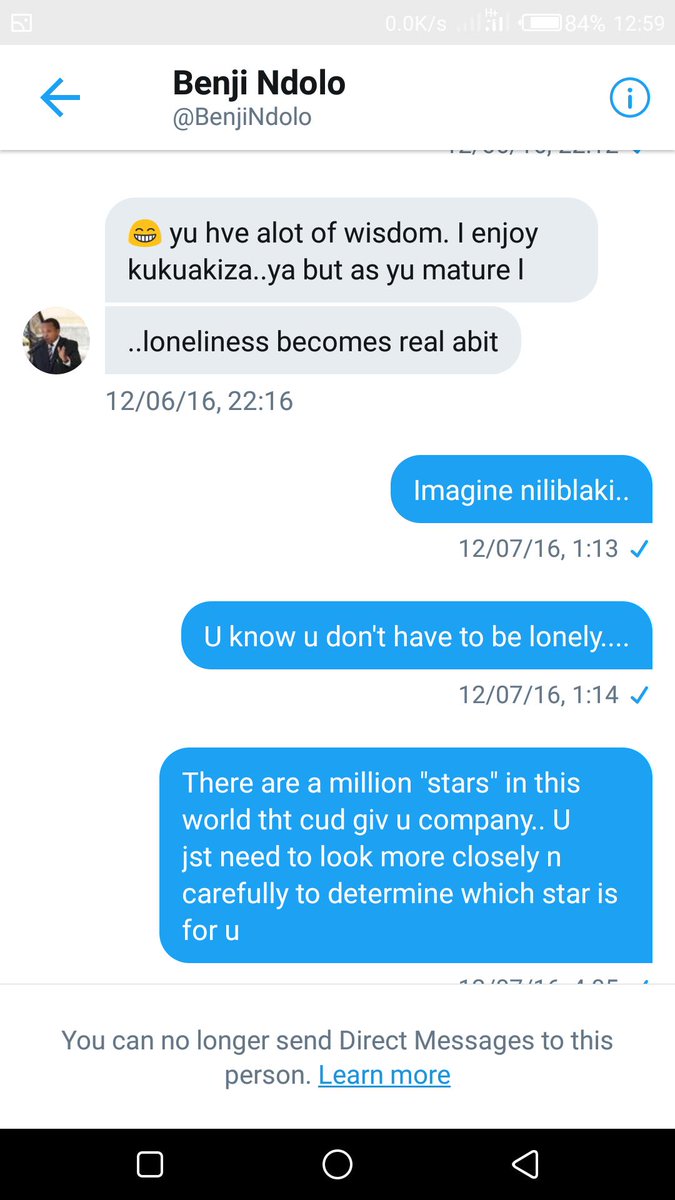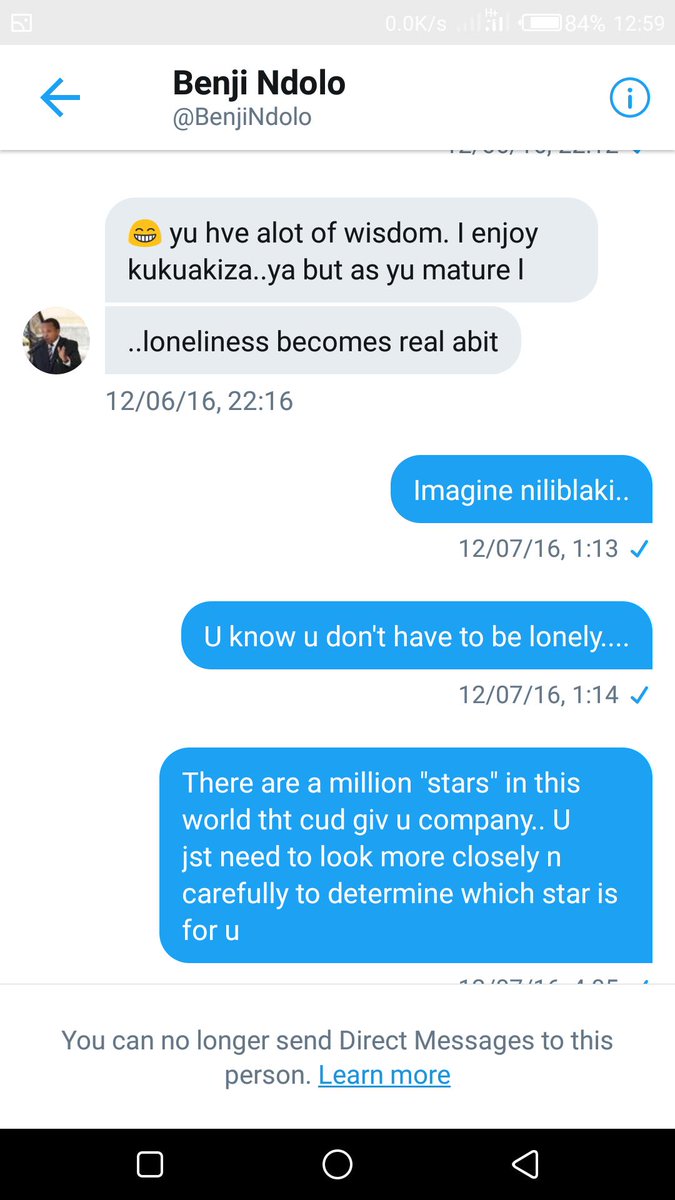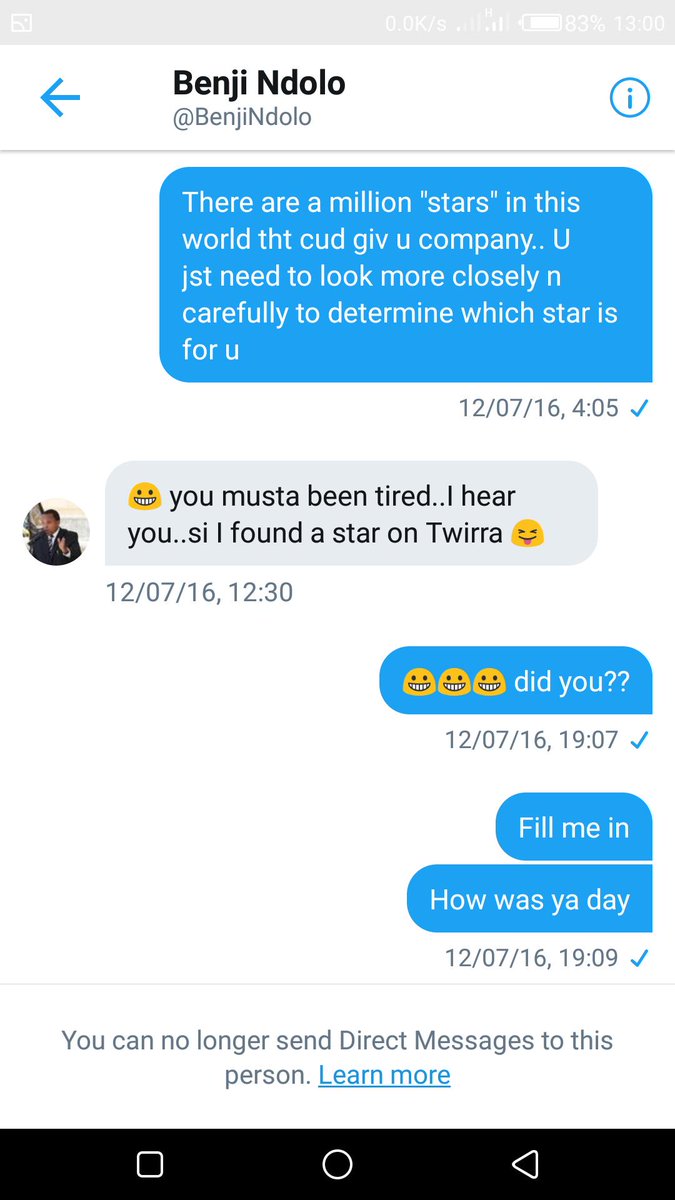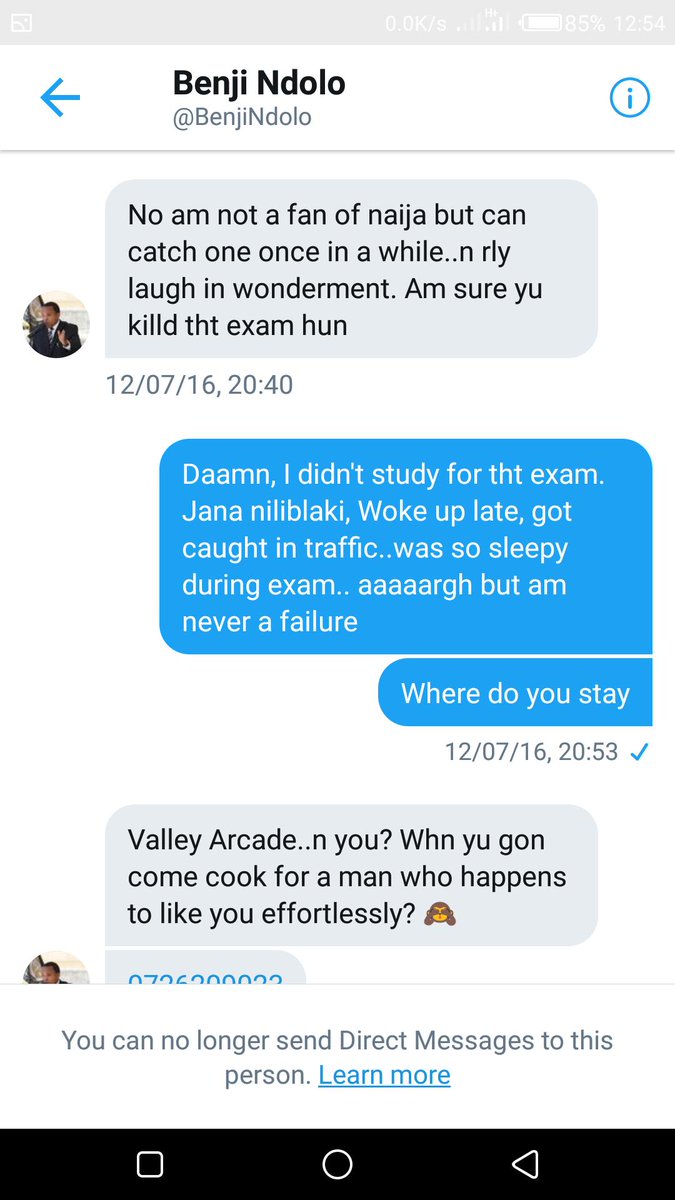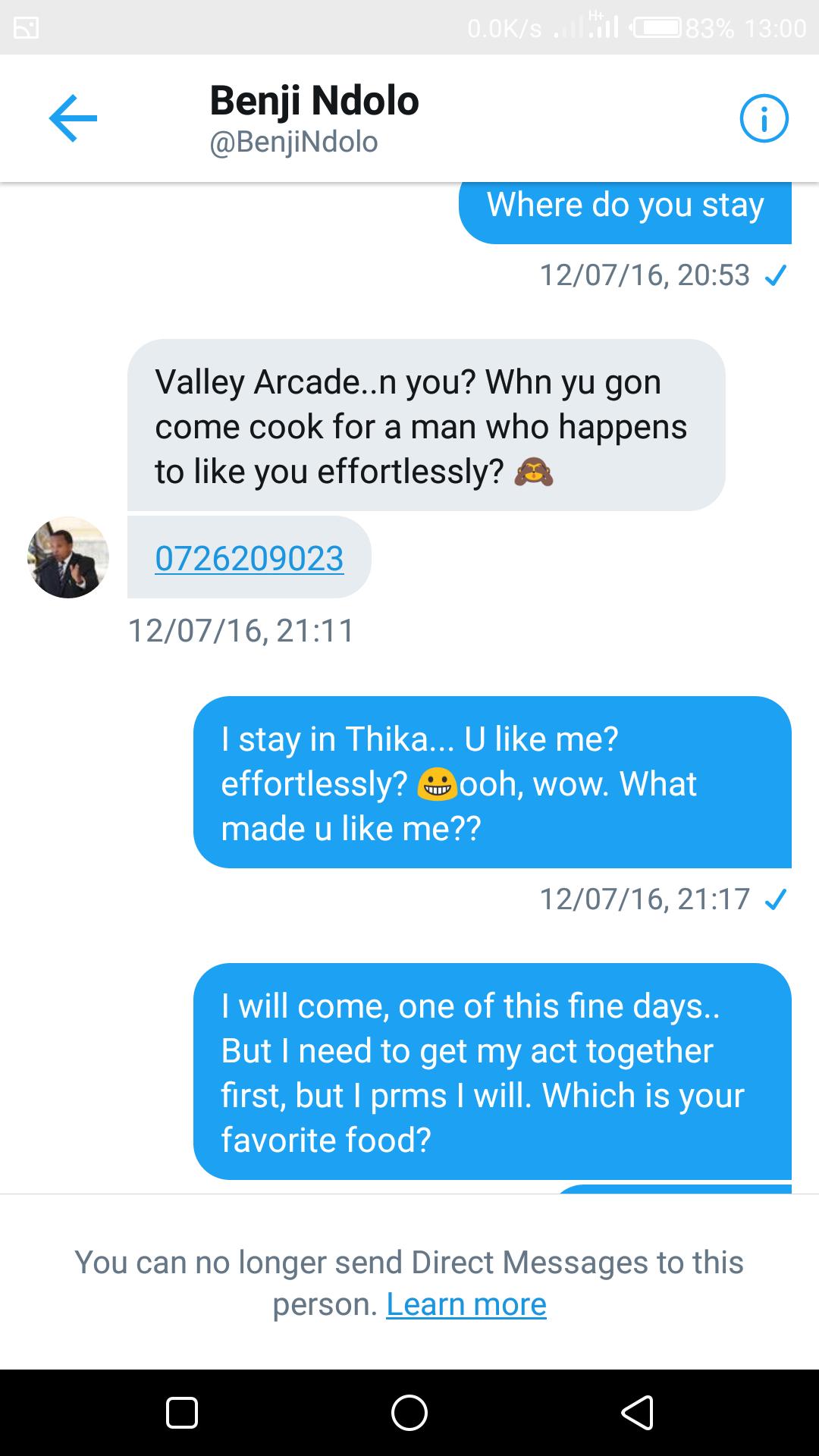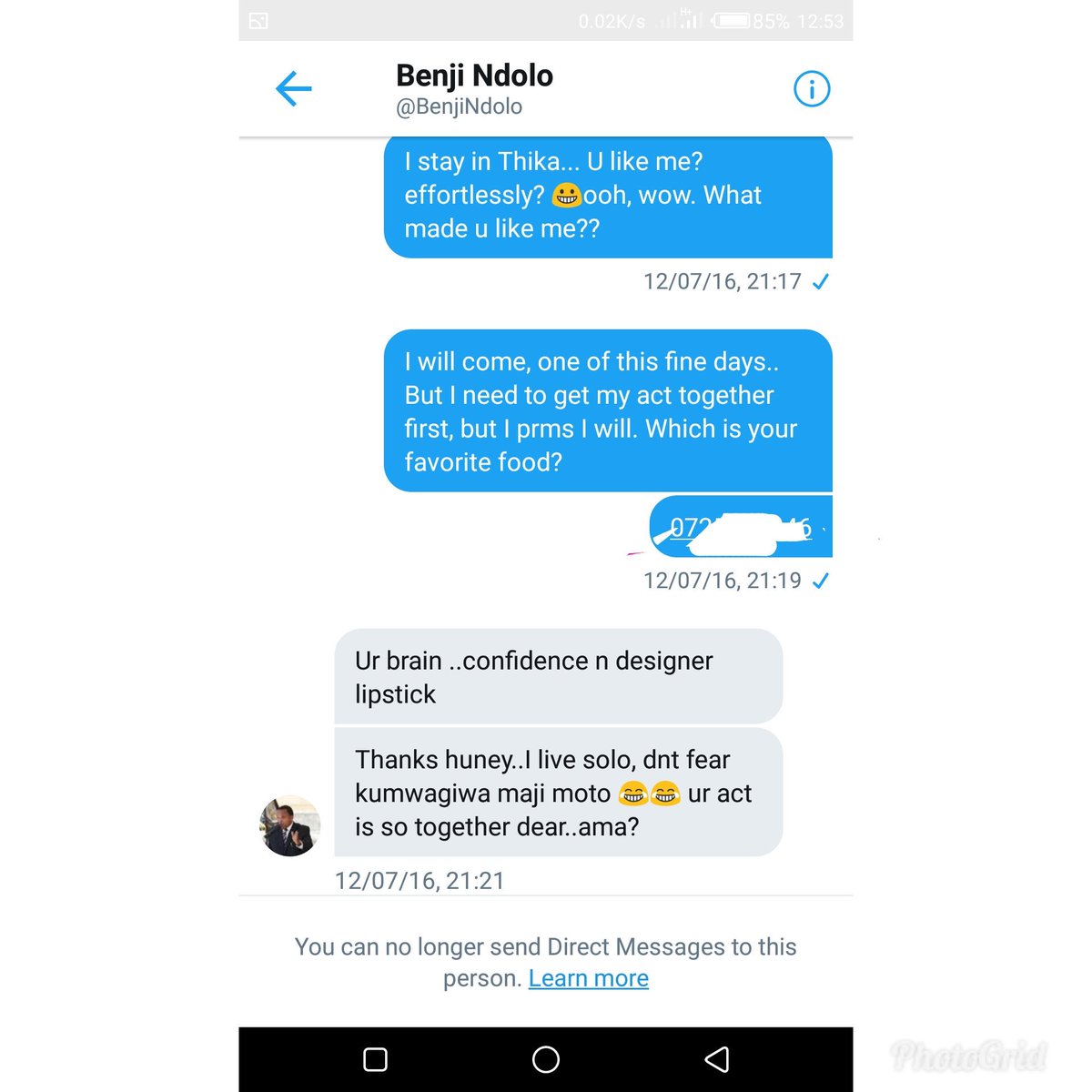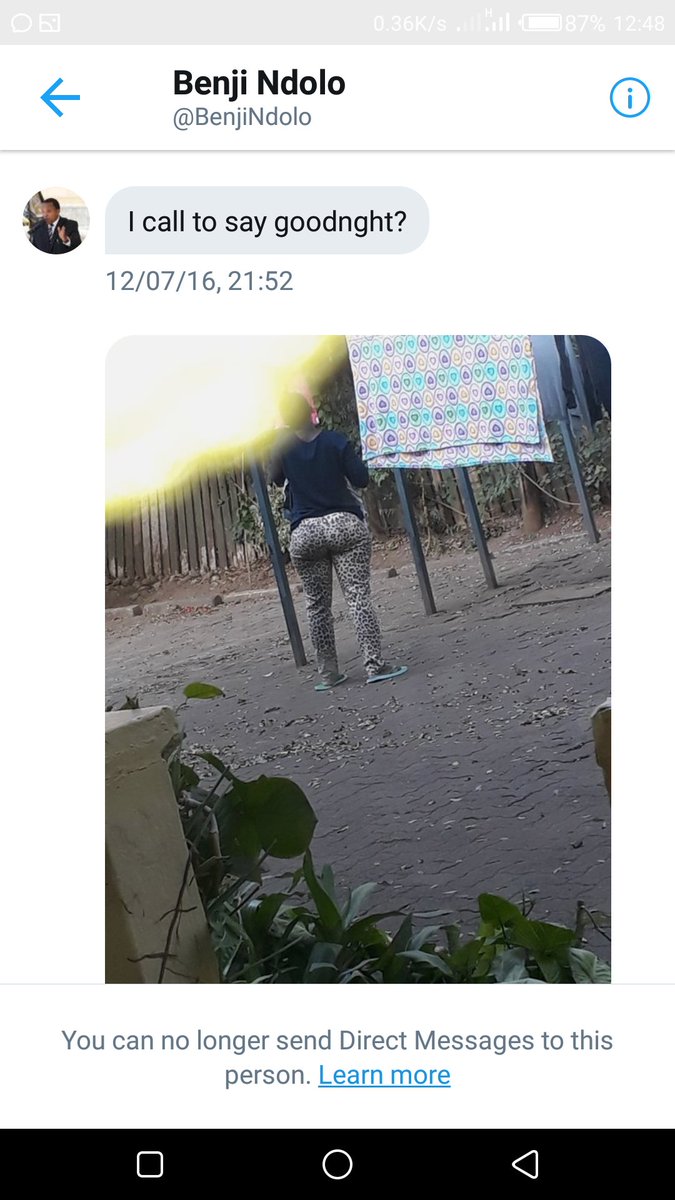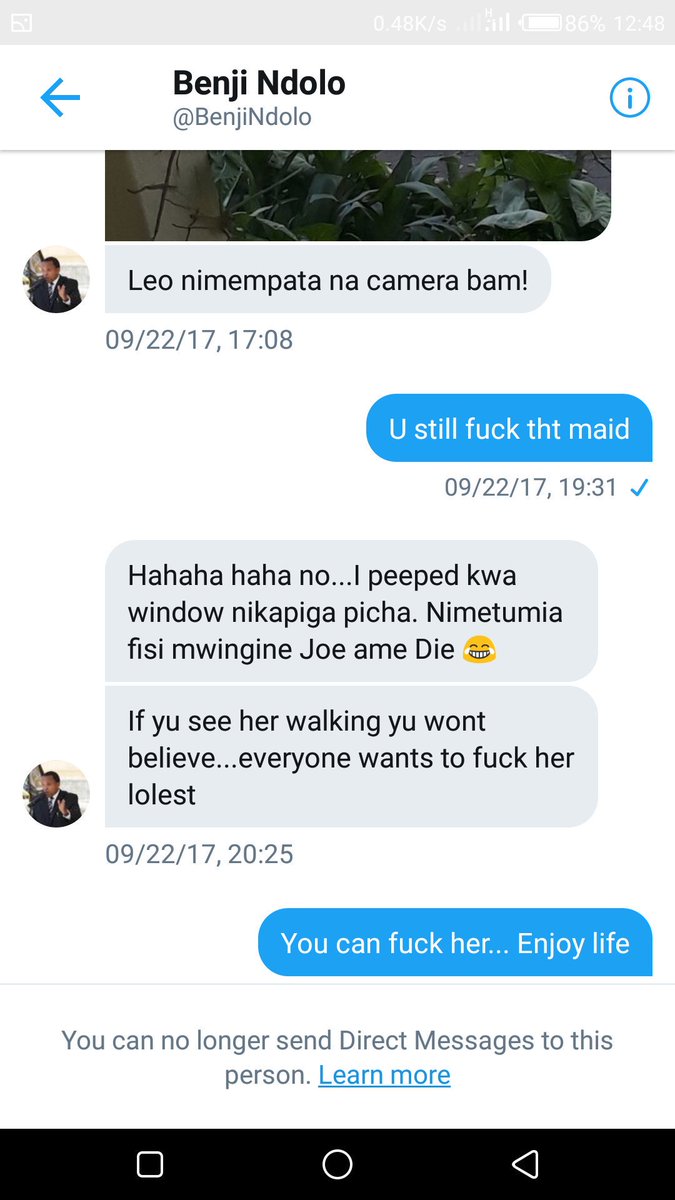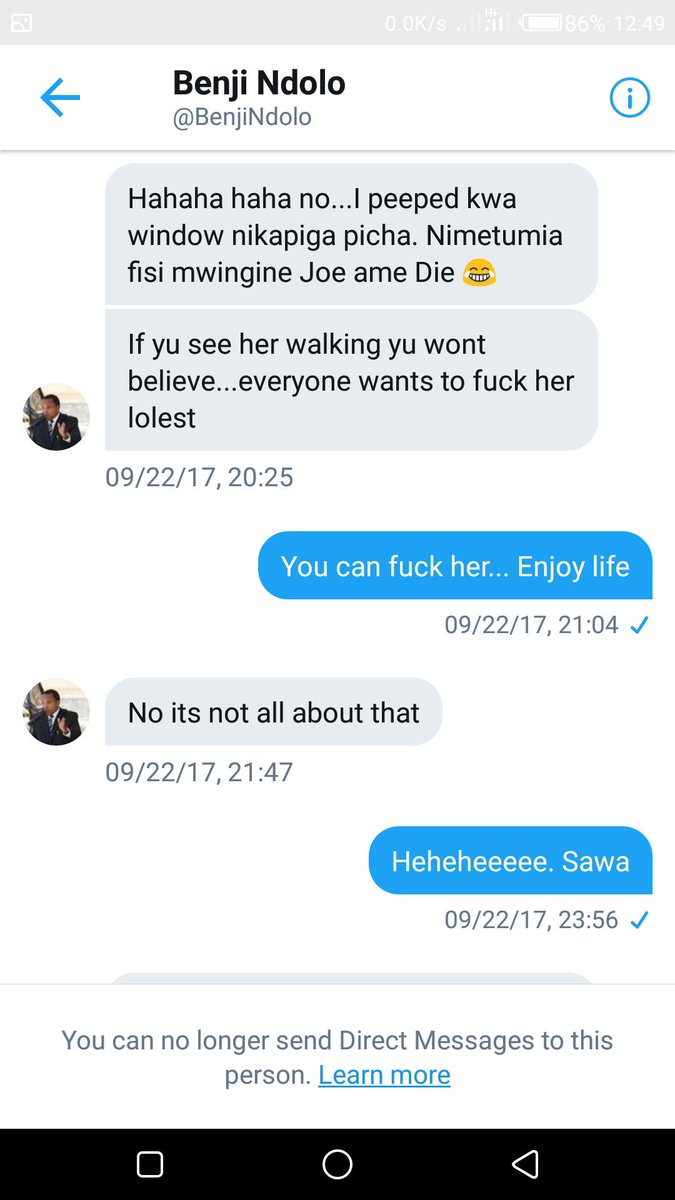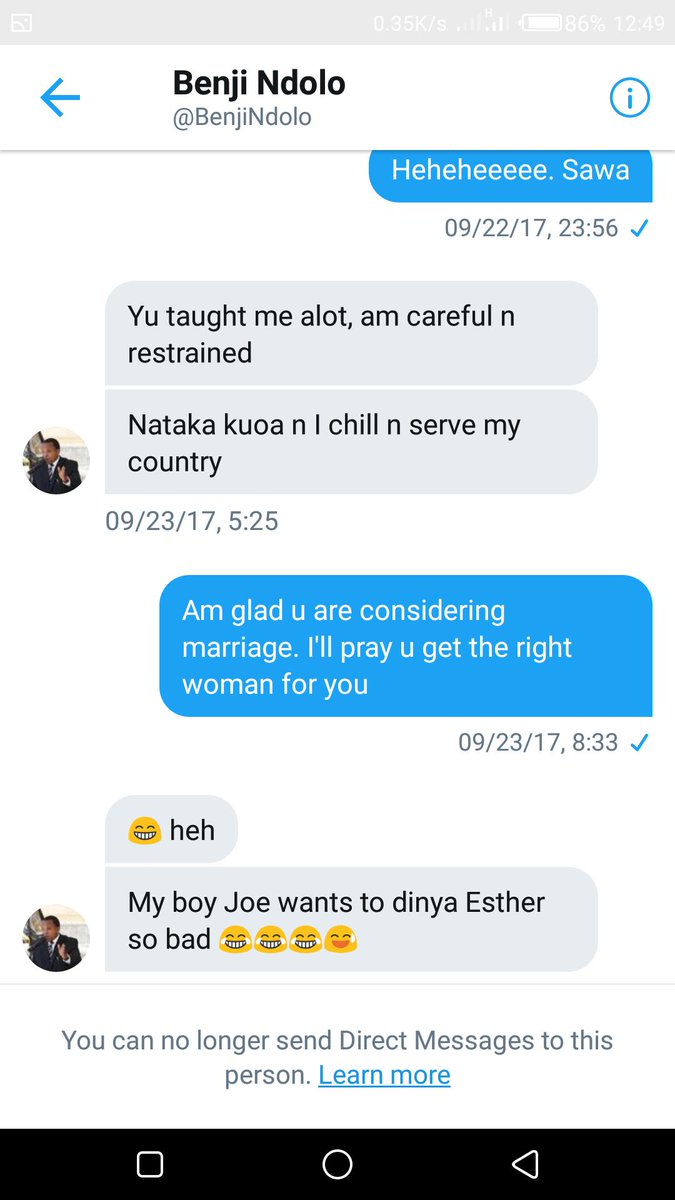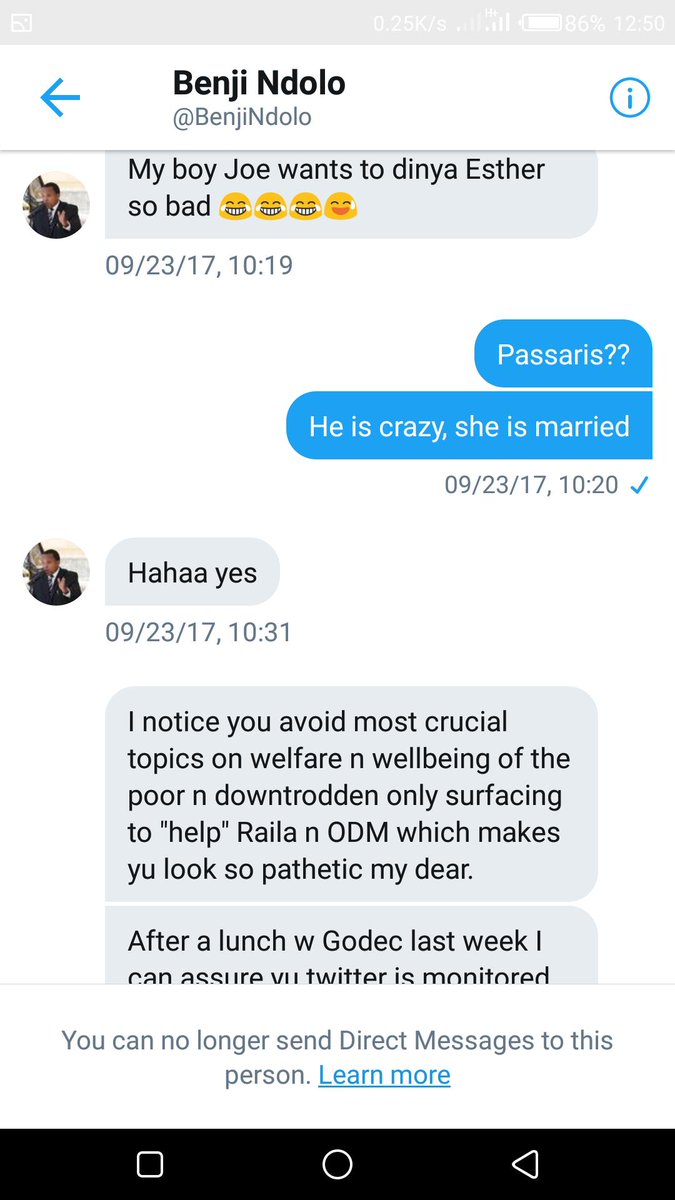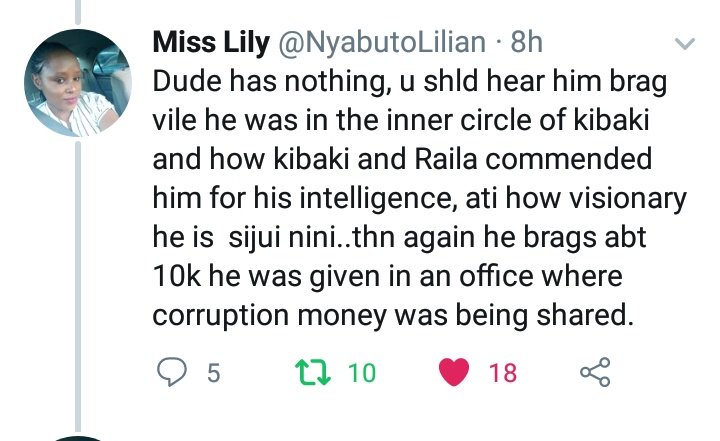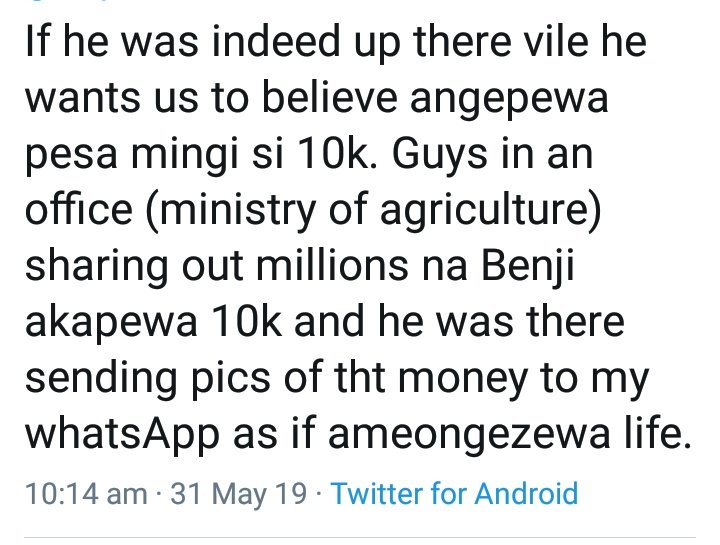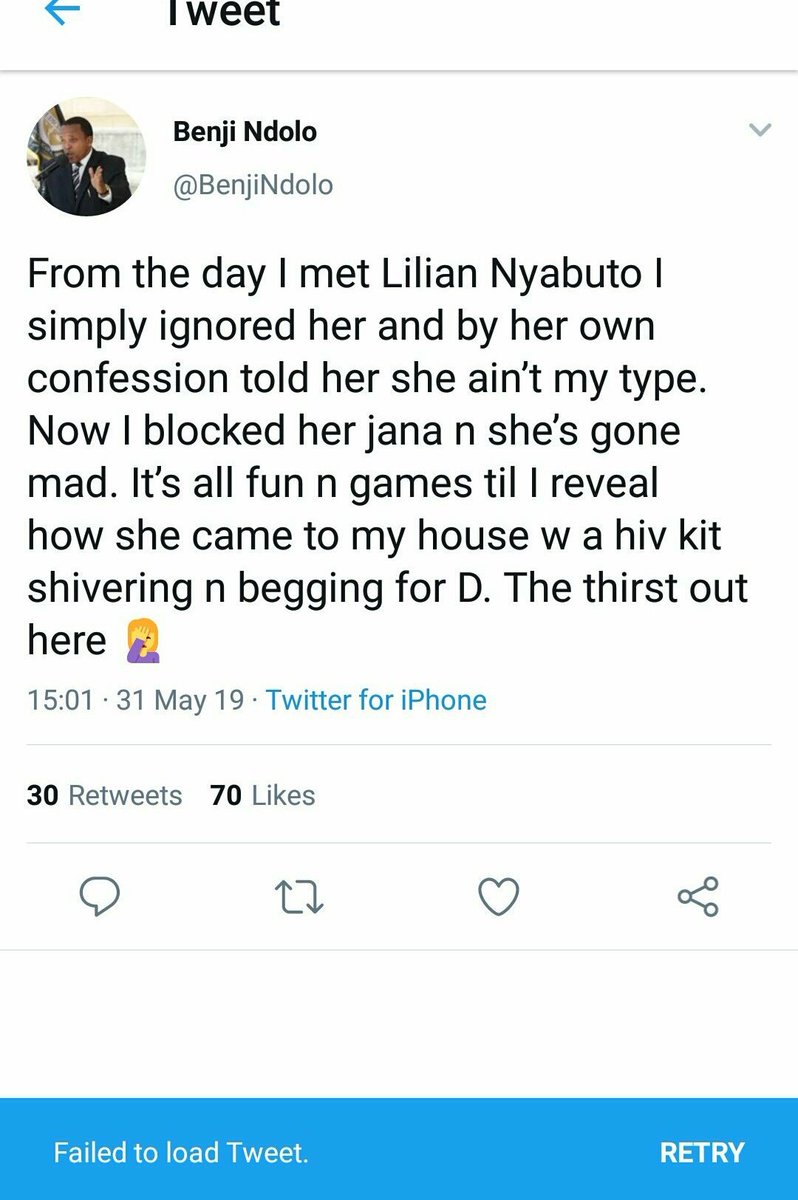 Twitter blew up with KOT funny roasts to the guy. Here are some hilarious reactions from KOT over the whole spectacle:
Twitter DCI is currently running forensics on a clue dropped by Benji in the evidence recovered from Lilian that His Boy Joe wants to Dinya Esther.
We shall communicate as soon as we come up with solid intel.#UnmaskingBenjiNdolo pic.twitter.com/ZL14c5pz0I

— Nduta 🔥 (@ShazieKe) May 31, 2019
https://twitter.com/future_OLUOCH/status/1134416636742647808
Benji's vibes are so low class. Our hopes I've been redeemed.#UnmaskingBenjiNdolo

— Kenya Cynic (@KenyaCynic) May 31, 2019
https://twitter.com/AbalaKinyua/status/1134440623182888960
At 42 years old, Benji still lives in his mother's house. Man still discusses how to sleep with maids. #UnmaskingBenjiNdolo

— Emmanuel Swaka (@Swaka_Em) May 31, 2019
I will never get into a lady's DM then I start masengenyo. #UnmaskingBenjiNdolo

— OYUGI OJWANG' (@gordon_oyugi) May 31, 2019
After reading all your tweets on #UnmaskingBenjiNdolo I questioned your personality. There is a line that real men don't cross even if it is against their worst enemies.

— felix Arap ronoh (@felixronohh) May 31, 2019
@BenjiNdolo , @NyabutoLilian si benji alikuambia anapenda curves, the maid si 1gb, she's got curves,man knows what he wants. Man stays loyal to himself #UnmaskingBenjiNdolo

— John Wahome (@johnwahome04) May 31, 2019
Mamboch pia ni watu na wanahitaji huduma just like the rest of you holier-than-thous #UnmaskingBenjiNdolo

— Scoundrel (@nathathaye) May 31, 2019
This Benji Issue just proves how women can be so immature at times. Unaanika aje ninja ivo😂😂 #UnmaskingBenjiNdolo

— R A P E E S M O (@itsRapeesmo) May 31, 2019
https://twitter.com/AbalaKinyua/status/1134433106184871937
😂😂😂 benji shld hve consulted…kisii ladies rarely give in easly #UnmaskingBenjiNdolo

— Nyanderu. (@kisiisultan) May 31, 2019
They said he has a toothpick in his trouser #UnmaskingBenjiNdolo

— HellYeah ✌ (@TomJuma) May 31, 2019
#UnMaskingBenjiNdolo so your D's password is a HIV kit 😂😂😂😂😂 benji jameni#KFCBMwalaEducationDay #MediaMarketingCriminals #FridayFeeling

— Juma Brian Wango (@WangoJuma) May 31, 2019
https://twitter.com/AbalaKinyua/status/1134438006935474177
#UnmaskingBenjiNdolo huyu man alianza hizi stories za mamboch kitambo..@NyabutoLilian pic.twitter.com/v1lfKmgBOr

— Ed Edd n Eddy (@eddy_Grandest) May 31, 2019
Benji Ndolo is finished. Hapa akicheza tuna uliza tu kama Joe na Esther walifanya #UnmaskingBenjiNdolo

— OYUGI OJWANG' (@gordon_oyugi) May 31, 2019
https://twitter.com/jenks_ogake/status/1134420426703147008
I said lilian has a low i.q shes a hoe who cant controll herself . Ni wale madem wanaomba pesa wakinyimwa wanaanza udaku mtaani . Upus respect benji @BenjiNdolo hes not your type.

— ALBOH_NYAKWARA 🇰🇪 (@nyakwara_albert) May 31, 2019
That's him, chief. Jeff Oyier (mtu mfupi kama?) Hahaha. #DespotsMustFall

— Dr. Miguna Miguna (@MigunaMiguna) May 31, 2019