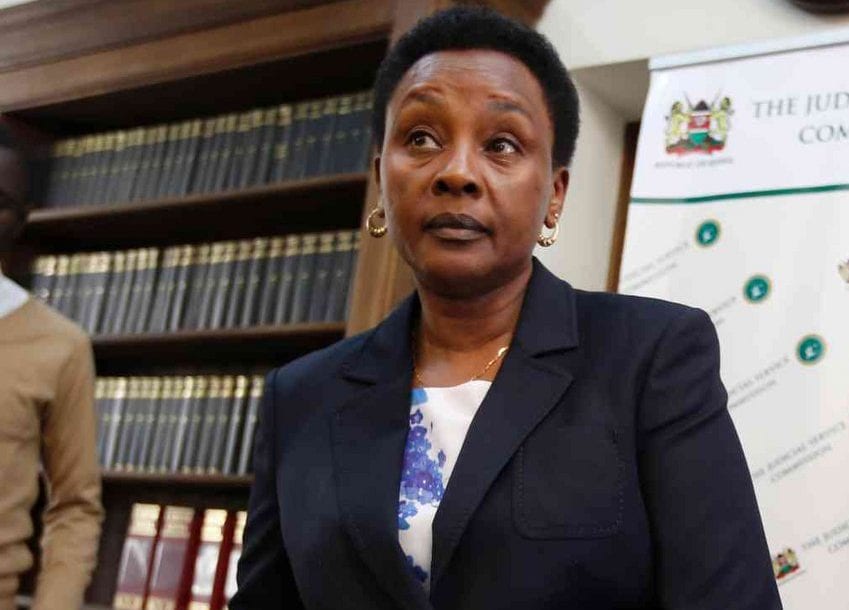 A Nairobi Court has ruled that the graft case against Deputy Chief Justice Philomena Mwilu cannot proceed.
The judges allege that the manner in which the office of the Directorate of criminal investigations obtained bank information was illegal hence the case cannot continue.
The five-judge bench quashed Ms Mwilu's predetermined prosecution in which she was charged with offences which included abuse of office, accepting a monetary gift in circumstances that undermined public confidence in her office, failing to pay taxes and disregarding the law.
Documents filed in court revealed that the embattled Philomena Mwilu was a regular customer of the collapsed Imperial Bank whose eye for prime parcels of land saw her take out at least Sh131 million in loans.
DCI'S MISTAKE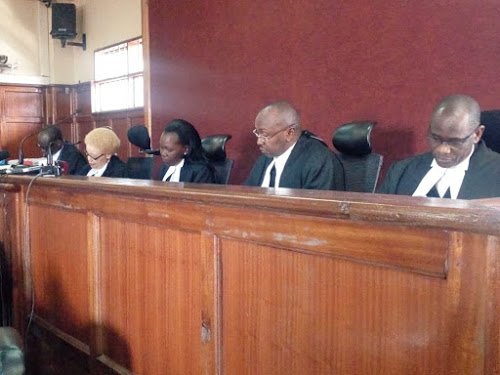 Mwilu was charged with obtaining money by false pretences, which formed the base of the case but when the DCI was collecting evidence against her to present to the DPP for her prosecution, they used a court order that had no bearing to the case to look into Ms Mwilu's accounts at the bank which the court ruled that was done illegally.
The court further said that some of the charges the DCJ faced, such as abuse of office, should have been referred to the Judicial Service Commission.
Lead lawyer in the case Mr James Orengo, had argued that the allegations should have been taken before the JSC before being handled by the DCI.
She was to face the 13 counts alongside her lawyer Stanley Muluvi.
Justice Francis Tuiyott: The DCI violated her (DCJ Philomena Mwilu) rights to privacy. The manner in which they obtained the evidence of her bank accounts was illegal. They acquired the documents in misuse of the court order and misrepresentation #SufferingUbertaxifydrivers pic.twitter.com/rJs4kMYYR7

— paul okonji (@paul_okonji) May 31, 2019