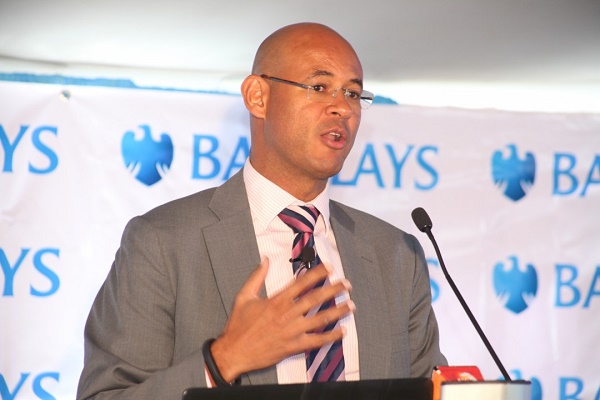 Barclays CEO is one of the most envied employees after the revelation that Jeremy Awori is one of the highest paid in the country as his earnings jumped 12.9 percent to Sh 101.1 million in the year ended December, partly driven by a higher cash bonus payout.
The Nairobi Securities Exchange-listed firm made the disclosure in its 2018 annual report, which shows Mr Awori's pay increased from Sh 89.5 million earned in 2017.
Mr Awori's pay in the review period comprised Sh 34.26 million salary; pension and other benefits (Sh 29.8 million); cash bonus award (Sh 24.6 million) and a deferred cash and share value plan worth Sh 12.4 million.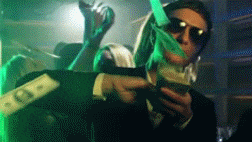 Sh 24.6 million non-deferred cash award paid to Mr Awori translated to 32 percent jump from Sh 18.6 million paid the previous year.
These Kenyan Banks CEOs seem to earn a fortune.
We've now been told annual pay of;
Co-op Bank CEO – Kshs 365 million
KCB Bank CEO – Kshs 270 million
Barclays Bank CEO – Kshs 100 million

— Thomas ™🇰🇪🇷🇼🇺🇬 (@thomskan82) May 28, 2019
Break down of Awori's salary;
Annual Salary Kes34.26 million (Kes2.8 million per month
Pension and other benefits-Kes29.8 million
Cash bonus award-Kes24.6 million
Share value plan-Kes12.4 million
Total-Kes101.6 million
In 2017, the CEO of the Nairobi Securities Exchange-listed firm pocketed Kes89.5 which was adjusted by 12.9 percent thanks to the "overall performance and external market competitiveness," BBK stated in their annual report.
The CEO of the tier 1 bank accredited the success of on their 2018 strategy. BBK, with a market share of 8.5%, saw their balance sheet grow by 20% in Total Assets to Kes325 billion, setting a new record for the bank. Awori statement on the growth of the bank in 2018 reads in part:
We safeguarded Shs 207bn of deposits for our customers, reflecting the fastest growth in a decade at 12% year-on-year. A strong revenue growth buttressed by well-contained cost base, increased our operating profit by 8% year-on-year, which was the highest growth since 2010.
These financial successes reflected the results of our collective efforts to transform customer experience. We developed products and services to fulfill the evolving customer needs; for example, the Timiza Virtual Banking platform, which attracted 3 million new customers in nine months to the end of 2018, La Riba Trade Finance, Zidisha na Salo – a salary advance proposition, unsecured bid bond for SME customers and Signature Credit Card, among others. In addition, we reviewed and revised upward our service standards across all business units and functions.
The bank's profit after tax grew by 7.1 percent to Sh 7.4 billion during the period. The company says that the eight percent jump in operating profit booked last year was the fastest in eight years.
Even though Mr Awori has not been offered any shares in Absa Africa as was the case in 2017 when he was given shares worth Sh 18.3 million, he has been offered a special incentive of Sh 9.32 million.