Game of Thrones came to a disturbing end that many fans haven't still come to terms with. It seems like the tragedy not only hit the fans but the actors we've grown to love as well.
One particularly hard hit was 32-year-old star Kit Harington who plays Jon Snow.  The renown thespian checked into a rehab facility in the U.S. to be treated for stress and alcohol use as the last season of Game of Thrones was airing.
The British actor arrived at the luxury Privé-Swiss wellness retreat in Connecticut a month ago, sources told the New York Post.
His publicist confirmed to DailyMail.com that he had checked into the facility.
'Kit has decided to utilize this break in his schedule as an opportunity to spend some time at a wellness retreat to work on some personal issues,' his publicist said.
Game of Thrones fans spotted Harington in the small town on the same day the GoT finale aired on May 19.
His wife and former GoT costar, Rose Leslie, is said to be supporting him.
'His wife Rose is being extremely supportive. Everyone close to him really wanted him to get some rest. Right now, he just needs peace and quiet,' the source said.
Could a video circulating around social media be the reason behind his need for wellness suddenly? The video shows his exact reaction when he found out he had to kill Danny on GOT and he seemed devastated. He was just as invested you know?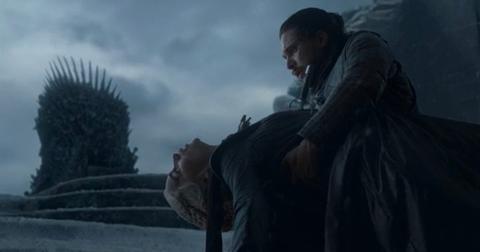 Watch it below:
We hope he receives all the care he needs at the facility. His career is destined for greatness.