Kenyans have today blasted Gospel Artiste Weezdom for bragging that he is husband material.
The Singer is among the celebrities who seem to keep their relationship issues private although his recent post triggered some speculations.
Some of his fans think there is no way he would say he is husband material if he was single.
This year during the Valentine day, Weezdom had posted a photo of a lady and people assumed she is his lover.
The artiste has however not given a clear indication on whether she is the lady he is dating or not.
From his Instagram post, fans blasted him saying that he is not husband material.
Others suggested  that he is only fit for the last option and people would only consider him if they run out of choices.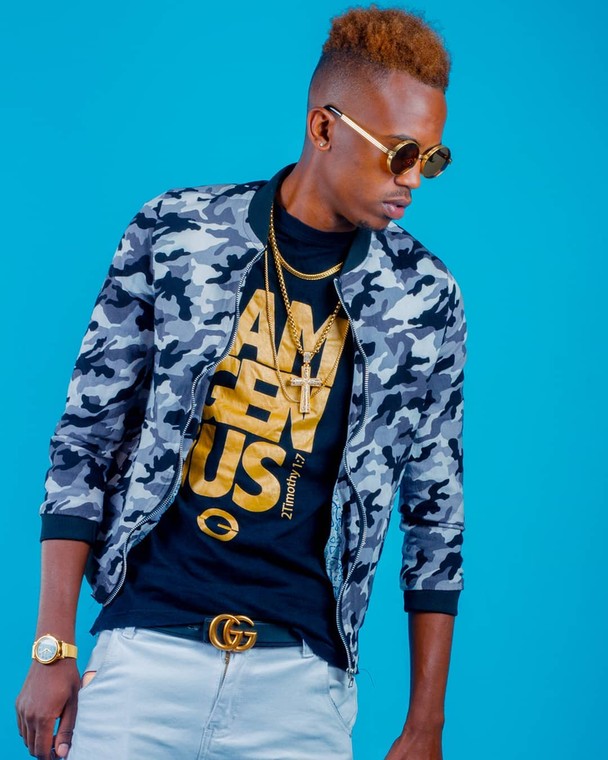 Despite the negative vibes, a few fans cheered him on approving that his tall dark and handsome aspect  is what makes him worth marrying.
Others advised him not to rush into marriage since this post was quite suggestive.
Fans say that Weezdom is still young and therefore he should give himself time before he commits to marriage.
Have a look at the reactions.
Hii material sio ile nzuriiiiii……… Acha tutafute tukikosa tutarudi…. 😂😂😂😂😂😂😂
Kitu imebaki n kupata children material
Mi ni kama naona material ya maasai juu😊. Kisha Trousers naona kama ni jeans tu Bt poa😊
😂😂😂hii material tutaconsider hizo zingine zikiisha
😂😂😂😂hukai husband material
Wewe wacha haraka mingi …..bro ndoa si kibada ya mathy…..unaamua mix chapo na ovacado mbili unapewa….for me you are still young ….jipe time ….thats my opinion …..
@weezdommusic😂😂😂ju umeoongelelea finally lazima kuna kamtu mahali sasa 😃😃😂😂💯💯💯💯fanya ivo pata jiko brathe 😅