After a spectacular finish in the Europa League, Chelsea ace Eden Hazard now calls it a day at Stamford. He scored twice in Chelsea's 4-1 victory over Arsenal at Baku Stadium and helped his team clinch the trophy.
The Belgian has been linked with Real Madrid and chances are that Zinedine Zidane has prepared a place for him at Bernabeu stadium.
After the sensational victory, Hazard said:
"My dream was to play in the Premier League and I did it for seven years. I think it's a goodbye."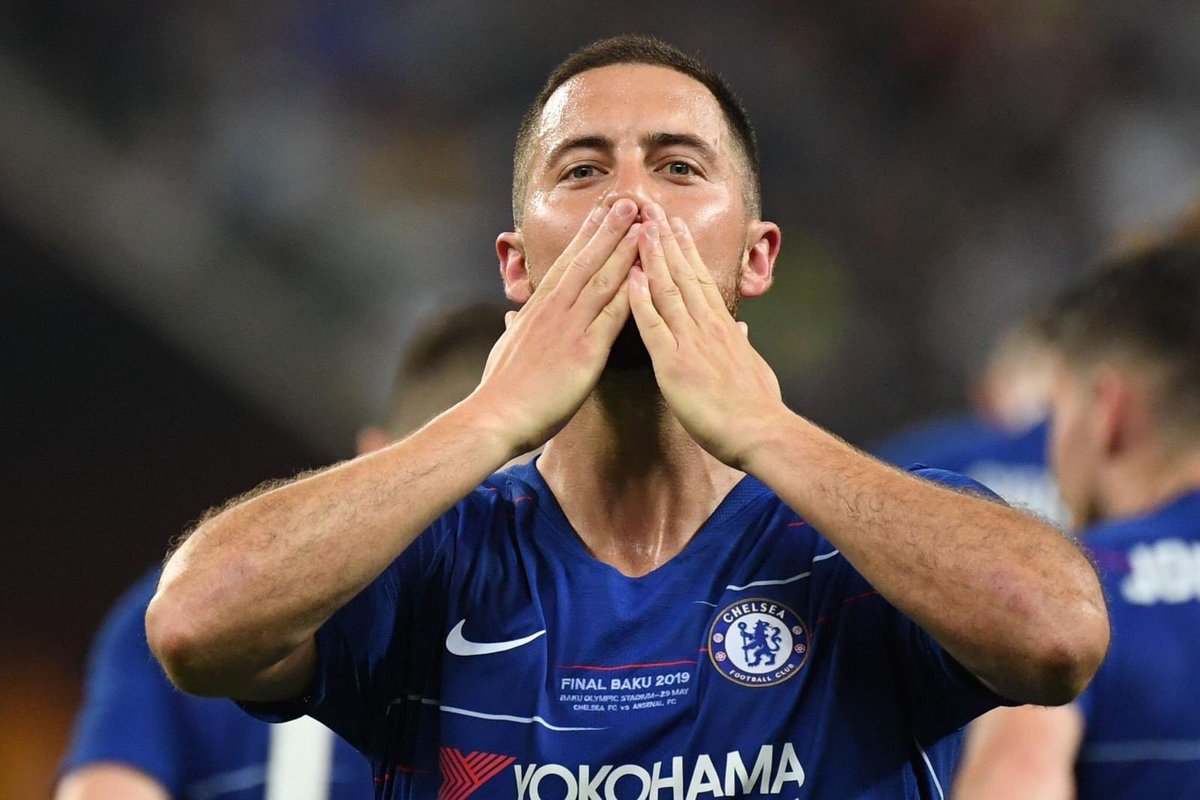 concerning the match against Arsenal, he said,
"It was good. The first half both teams had a bit of stress because it was a final. But when Olly (Giroud) scored it was the beginning of a great night," Hazard said, "we played well in the second half. We tried to play our football and we knew we had the players to do that. It is a great trophy to win."
Even has Chelsea have tried to convince him to stay, the striker seems to have shifted his mind completely to Real Madrid and he was once quoted saying that his determination is to win for Chelsea Europa League before leaving.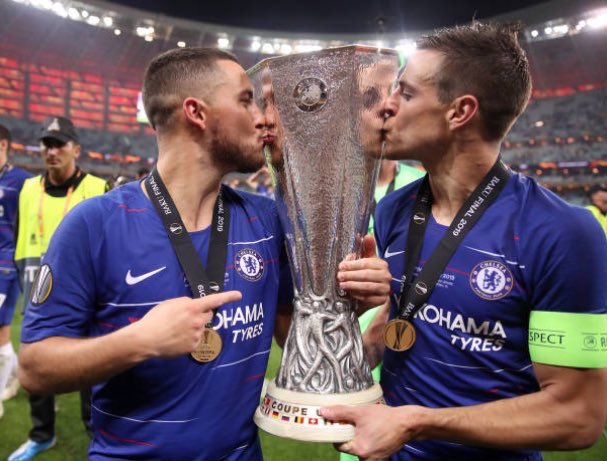 Well, his dreams have come true and now, he can leave in peace!
Hazard, 28, joined Chelsea from Lille in 2012 for 32 million pounds and won the Europa League in his first season, later winning the Premier League title in 2015 and 2017 as well as one League Cup and one FA Cup.
Since his coming to Chelsea, the Belgian forward has appeared in 352 matches for Chelsea, scored 110 goals and provided 81 assists and has won a total of six trophies.
352 games. 110 goals. 81 assists. 6 trophies.

If that was Eden Hazard's final game in a Chelsea shirt, what an incredible way to sign off. 🙌 pic.twitter.com/Cl9iUo00CT

— Squawka Football (@Squawka) May 29, 2019