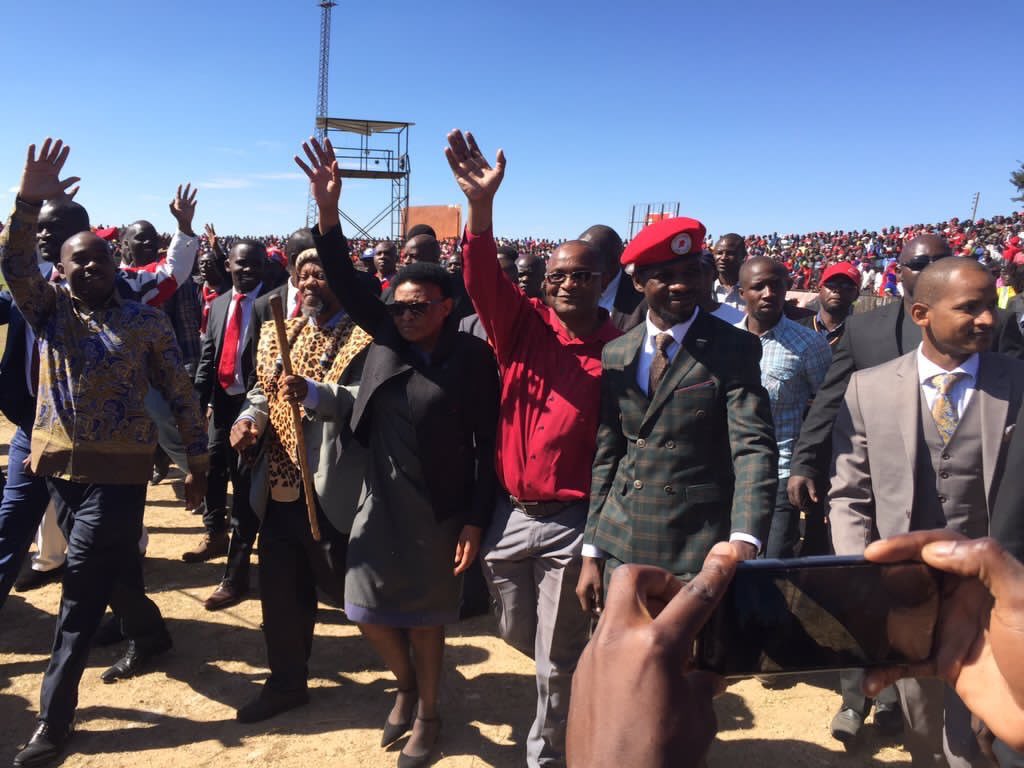 Social media has been awash with reports that firebrand Uganda politician Bobi Wine and his Kenyan counterpart Babu Owino were arrested in Zimbabwe on Saturday.
The two young leaders joined thousands of people to witness Nelson Chamisa appointed the MDC President, replacing the iconic Morgan Isvangirai.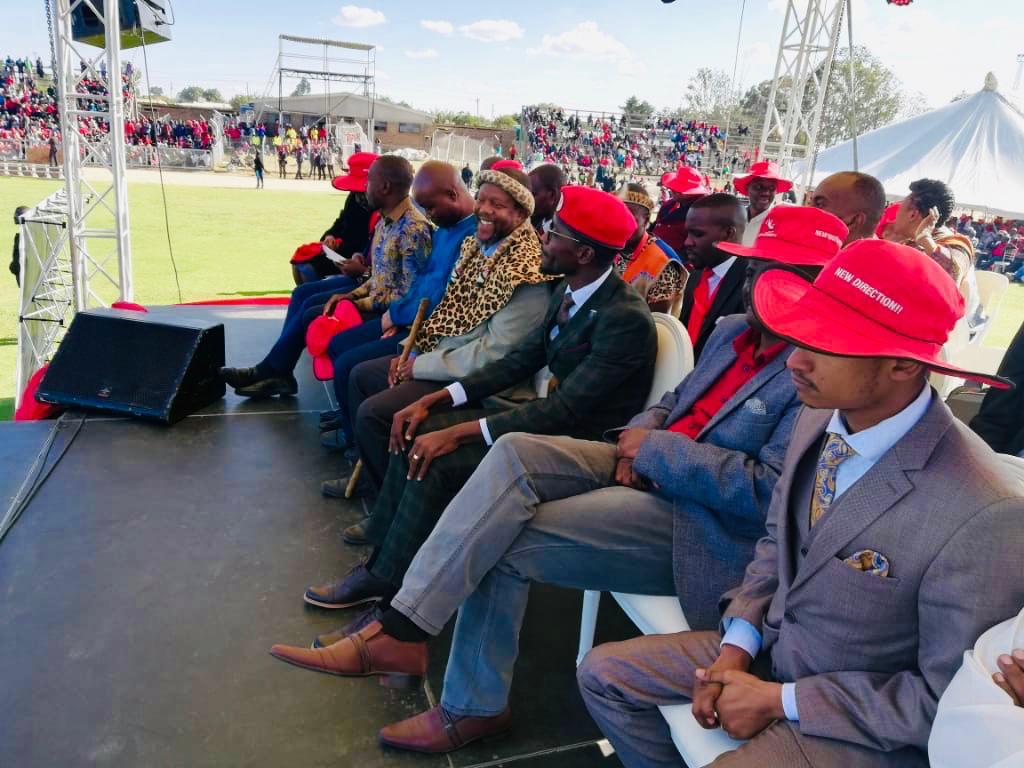 According to Zimbabwe newspapers, Bobi Wine was detained at the Airport after he touched down on Saturday morning.
The musician revealed in his speech at the event that he was forced by authorities to sign an understanding that he would not sing.
"As I was entering Zimbabwe at the airport, I had to sign, an understanding that I am not coming to Zimbabwe to sing," he said. "I understand it because in some countries one has to get permission because I am known as a performer. I understood it."
Bobi Wine's spokesperson Joel Ssenyonyi has since denied that the rumours that they were arrested. He said that it seems the authorities in Zimbabwe are afraid of the People Power Movement.
Rumors that Hon Kyagulanyi&I were arrested in Zimbabwe are untrue.On arrival,govt officials questioned us for a while(I guess we're scary😅😅)&we then went for the MDC rally.Zimbabweans are striving for a better country,like we are.We met Ugandans in Zim&they support the struggle

— Joel Ssenyonyi (@JoelSsenyonyi) May 27, 2019
ODM Secretary General Edwin Sifuna, who represented Raila Odinga at the event also said that he had been harassed by police.
"The first question they asked me is 'how do you know these MDC crooks?' And I told them the MDC and my party ODM have a long history, since the times of Morgan Tsvangirayi. They then told me the MDC is a troublemaker. That they rejected the results of the elections and are arranging some sort of upheaval, protest, to remove the democratically elected president," Sifuna recounted during the rally held in Gweru city.
Attending the @mdczimbabwe Congress with @HEBobiwine and comrade @Babu_Owino hosted by @nelsonchamisa at Ascot Stadium, Gweru, Zimbabwe.#MbelePamoja pic.twitter.com/OdDywNRYRn

— Edwin Sifuna (@edwinsifuna) May 25, 2019
Bobi Wine is one of the most influential politicians in Africa and is seen as the man who will end dictator Museveni's stranglehold on power. He will run for Presidency in 2022.
Babu Owino has also declared his intentions to lead the country at one time. While in Zimbabwe, he referred to himself as Kenya's future President.
With comrade President @nelsonchamisa Zimbabwe,President @HEBobiwine Bobi Wine Uganda,ODM Secretary General @edwinsifuna ,People Power Spokesman Joel,Chairlady Khumalo MDC Zimbabwe and Future President Babu Owino. pic.twitter.com/RrzvL8ffIV

— Babu Owino (@HEBabuOwino) May 26, 2019
Together with Chamisa, they have formed the Youth for Africa Movement, which is challenging the Status Quo in African Politics.
Cde @edwinsifuna
Cde @HEBobiwine ,
Cde @nelsonchamisa,
Cde @Babu_Owino :👊👊👊👊

Africans must stop fearing their governments even in the face of blatant state excesses. pic.twitter.com/kwhdT6ZoxC

— Silas Chepkeres Jakakimba (@silasjakakimba) May 26, 2019