Cherangany MP Joshua Kutuny, the former President Uhuru Kenyatta advisor, has come out boldly to reveal the zero role Deputy President William Ruto in Jubilee's 2013 and 2017 wins.
DP Ruto has given credit to himself for being the vital person behind putting President Uhuru Kenyatta on the throne for two terms.
DP Ruto has taken all the accolades for the Central role he played in Jubilee important wins.
But according to Hon Kutuny Ruto only played "Mouth Game."
Kutuny and team kieleweke dismissed reports that Ruto was behind Uhuru's win saying that a lot was happening behind the scenes to scheme before the 2013 and 2017 poll campaigns.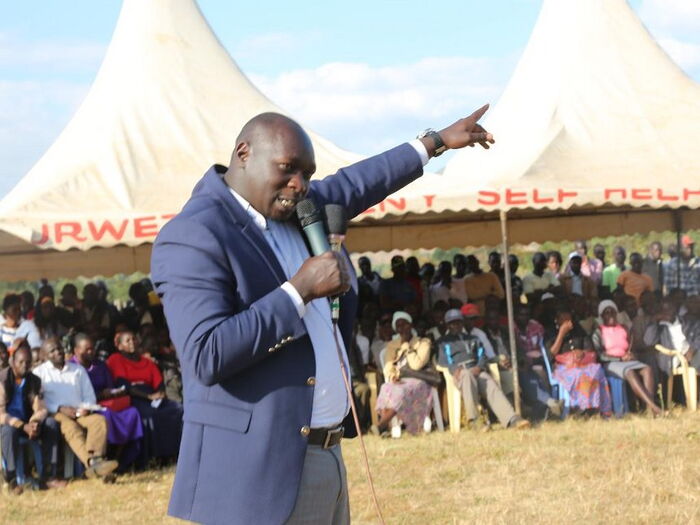 "I worked for Uhuru as an advisor for five years and I can tell you a lot was happening behind the scenes," Kutuny said.
Kutuny in a new attack asked DP Ruto to consider going home if he cannot stop early politicking.
"If he (Ruto) is not ready to serve the nation he should go home. We can't have divisions in a ruling party when people expect unity and development," Cherangany MP Joshua Kutuny said.
The Kieleweke leaders challenged Ruto to respect the handshake and support its purpose, which is unity and economic growth.
"When Uhuru reached out to opposition leader Raila Odinga he knew that the nation could not move forward without him. You better have Raila in government than him outside the government," Kutunyi said.