Mourinho is looking to make a massive return to the helms of coaching. And what better way to stamp his name in the pages of history than to return to his beloved club, Chelsea?
Indeed, as speculation surrounding Maurizio Sarri's future builds, former manager Jose Mourinho has been pictured with Chelsea's director of communications and public affairs.
While there is little suggestion in the UK media that Sarri is close to becoming Juventus manager, reports coming out of Italy believe it to be near enough a done deal.
As one manager prepares to leave, as the reports claim, questions begin to radiate as to who will step in for Sarri should his departure from Stamford Bridge be finalized.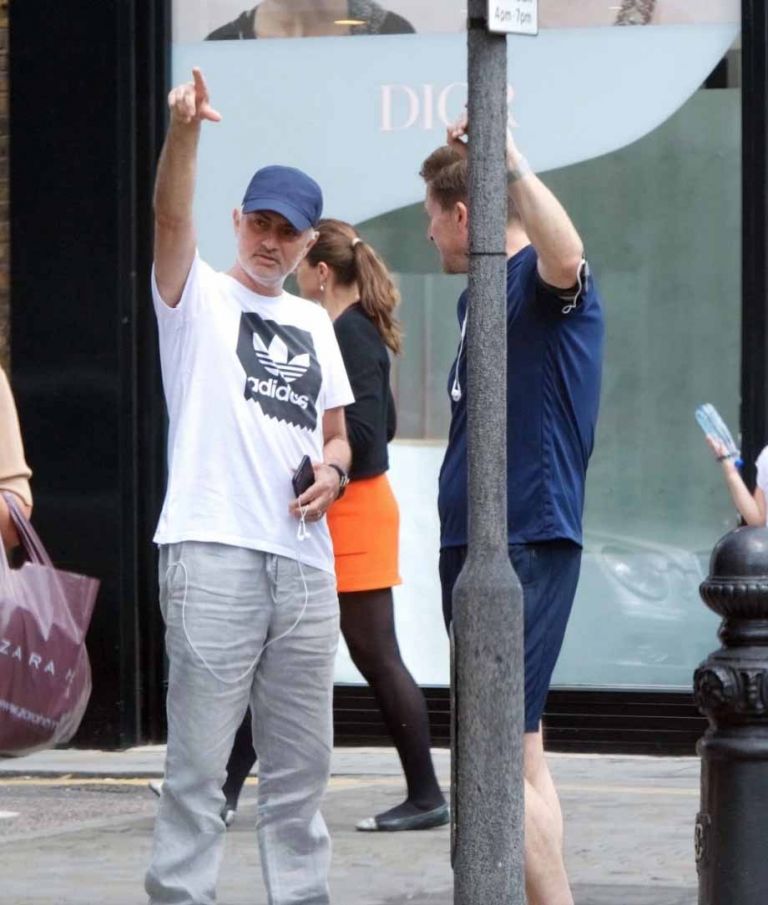 Not to suggest that the club would be willing to give him a third bite at the cherry, but Jose Mourinho is available, and local, if Roman Abramovich found himself without viable options.
Interestingly, The Sun report that Mourinho bumped into Chelsea's Steve Atkins, which was likely by chance, but we wonder if Jose's had a word in his ear about the potentially vacant role.
Mourinho will presumably be looking to plunge back into management ahead of the upcoming pre-season, which means he has little time to resolve his future.
Could he be holding out for a chance at becoming Chelsea manager for the third time? We deem it incredibly unlikely, but it'd certainly be interesting!