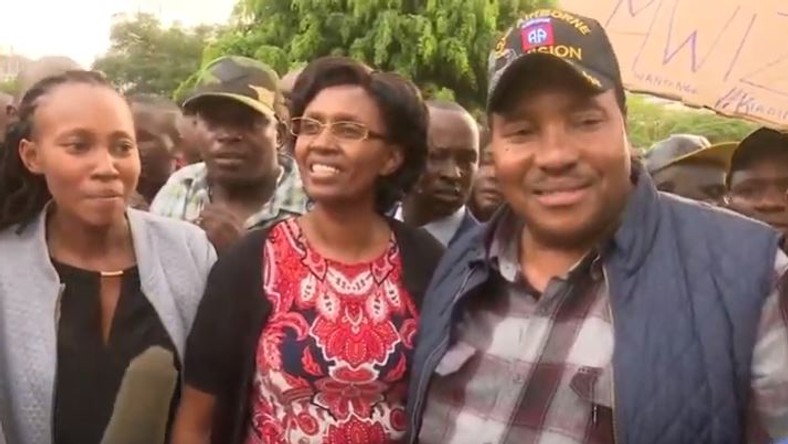 Reports are now emerging that after Anti-Corruption Detectives have turned their attention to Kiambu Governor Ferdinand Waititu's family after the County Chief apparently beat them to their own game.
A Spot Check on Bank Accounts operated by Governor Waititu revealed that there was nearly nothing in deposits or savings.
With this development, Detectives are now investigating whether he used proxies to buy the properties.
The empty bank accounts are a stark contrast to a man, who recently bragged about his massive wealth, that would make his critics shocked.
One of the people detectives have marked for investigations is Waititu's daughter whose Bank Account is the Center of attraction.
Waititu's daughter bank account is set to be frozen after detectives found crucial documents indicating money had been stashed there.
This follows attempts by the EACC to recover money stolen from Kiambu county with the Anti-Graft agency keen to recover the money and any assets linked to the same.
It is believed that Waititu's daughter has had 100 million kenyan shillings deposited in her account over a period of the last 8 months.
This raised eyebrows as to how she could have acquired such amount of money in a short period of time.
EACC detectives have said that it is just a matter of time before they arrest and prosecute her for handling stolen money.
It was established she might have been used as a conduit for handling money stolen from the county government of Kiambu.
Governor Waititu was arrested by EACC officials alongside his wife and daughter following raids in his houses in Nairobi in search of crucial documents that could help trace the more than sh 558 million misappropriated by the Kiambu Governor.
He was later released following hours of grilling.
The Governor has however blamed his latest tribulations on his Political enemies and even claimed that his association with DP William Ruto is to blame for his latest predicaments.
Waititu, while saying that he supports the war on corruption said that it should not be used to settle Political scores while also maintaining his innocence over all the allegations against him.