Married men cheat more than women, some men may cheat because they are unsatisfied, but, as a rule, men don't cheat because they are unhappy. Men cheat because they think they can get away with it and because they're willing to let themselves get away with it.
We have witnessed many broken relationships among the celebrities but locally and international but when you investigate the root cause 90% are  caused by infidelity from men.
Most break up caught us by surprise , many will ask si they used to post their happy faces smile  photos  kwani what happened?
Ugandan business woman Zari Hassan has unmask the true face of a cheating man.
According to her men who cheat will always parade their family pictures online, the boss lady who had a messy break up with Tanzanian artiste Diamond Platinum sited him as an example.
"Men who cheat do take best family pictures, Yes we see you all acting clean and saint, i know one for sure. My ex"she wrote in her insta stories.
Perhaps this is what Zari meant .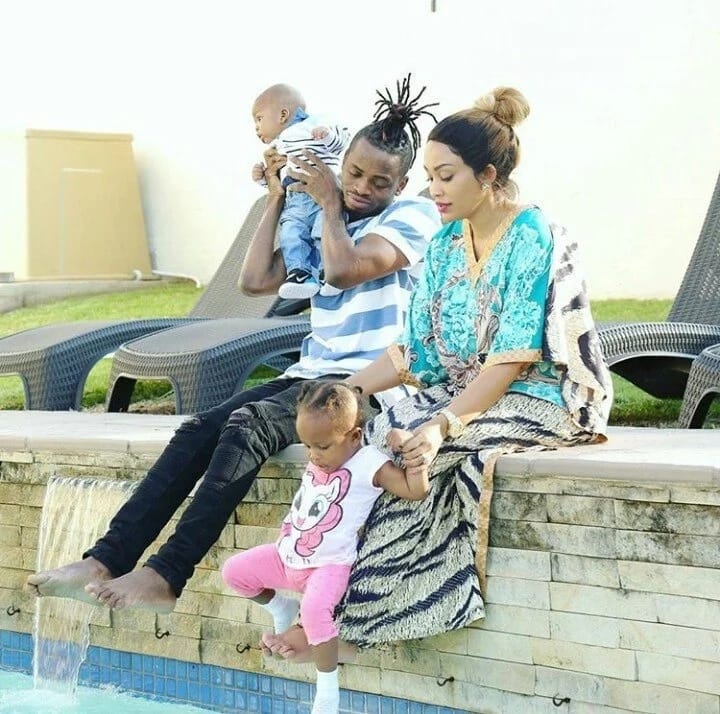 Few days ago, renown gospel singer Eko Dydda's wife took to her instagram  to expose him of infidelity. According to her , the father of three cheated on her with her friend.
"Breaking someone's marriage is not GODLY, I invited you as a friend, today unasema ambia Eko Dydda not to bring me home because love yenu haita grow. (because your love won't grow)" she wrote
Two months ago, the rapper was reported to have kicked his wife and the mother of his two sons out of their home after she confronted him over an affair with another woman.
The rapper however denied the claims by posting a video of himself, his wife and their two sons.
"Dida ambia wasee wa rumours Psalms 23, What is bound in heaven is also bound on earth."
Eko Dydda's post proves right Zari's sentiments that cheating husbands will parade their family photos on line.