The pain of a breakup activates the same part of the brain as physical pain.
Comedian Eric Omondi's ex-lover Chantal Grazioli celebrated her birthday on Friday, well this time with no one to spoil her as Eric Omondi did.
Well, the two confirmed that their relationship is no more but are on good terms.
During this special day for Chantal, she has simply bought herself some red roses and wished herself a happy birthday on Instagram.
Taking it back, Chantal had the best of what life could offer with her ex-fiancé Omondi who at one point made a billboard to prove his love for the beauty when she jetted back to Kenya from abroad.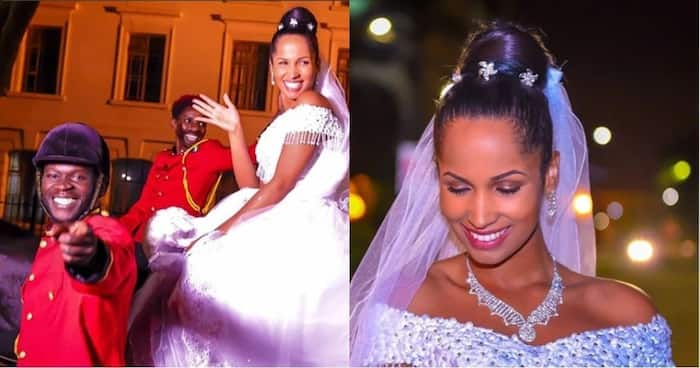 During Chantal's birthday last year, the comedian treated her like a princess as he spent money on her royal-themed event and even brought along horses to carry the princess of the day.
Omondi's gestures to Chantal have always been admired by many Kenyan ladies who have rated him as one of the most romantic celebrities in Kenya.
Well, it seems Chantal won't be enjoying these things anymore, but anyone who will date Chantal in future should know that the standards have already been set pretty high.