The European Golden Shoe (also known as the European Golden Boot) is an award that is presented each season to the leading goalscorer in league matches from the top division of every European national league.
The trophy is a sculpture of a football boot. From its inception in the 1967–68 season, the award, originally called Soulier d'Or, which translates from French as Golden Shoe or Boot. The Shoe has been given to the top goalscorer in all European leagues during a season, with a weighting in favour of the highest ranked leagues.
Focus on the two football dominants Lionel Messi and Cristiano Ronaldo.
The two prolific players have dominated the football world for over a decade now and have been interchanging global awards amongst themselves.
Lionel Messi has emerged winner in this year's Golden Boot award after garnering a total of 72 points, 6 points clear of his second Kylian Mbappe.
Surprisingly, his main challenger has not existed anywhere in the list.
Golden Shoe ranking 2018/19

• Lionel Messi – 36 ⚽ | 72 pts

• Kylian Mbappe – 33 ⚽ | 66 pts

• Fabio Quagliarella – 26 ⚽ | 52 pts

• Mbaye Diagne – 30 ⚽ | 44 pts

• Mohammed Salah – 22 ⚽ | 44 pts

• Robert Lewandowski – 22 ⚽ | 44 pts

• Nicolas Pepe – 22 ⚽ | 44 pts pic.twitter.com/8OEXfkEZk7

— Ayodeji Ayodeji (@AyodejiX2) May 24, 2019
But don't get us wrong, we are only judging Ronaldo with the standards he has set in the football world.
Messi has now won the award six times and for the third consecutive time, while Ronaldo has only won it 4 times.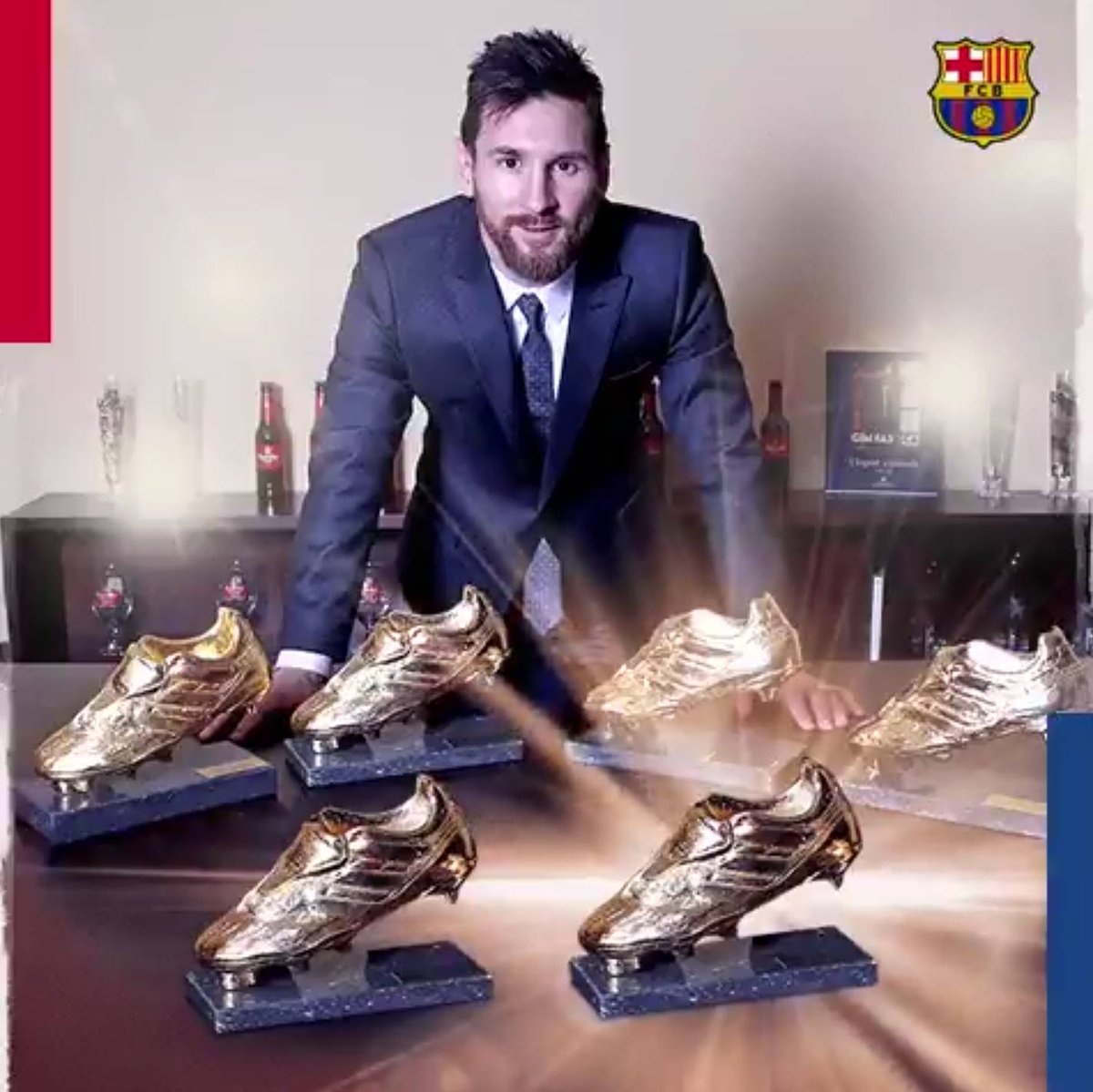 The last time the Portuguese forward bagged the award was in 2015 when playing for Real Madrid with 48 goals and 96 points. He was also the winner in 2014 after garnering 31 goals and 62 points still at Real Madrid.
Since then, Ronaldo has never won it again and fans were quick to point out the remarks he said after winning the 2015 award.
https://twitter.com/xOluwaseyi/status/1132029792591720448
Football fans believe that his remarks are the root cause of him failing to win the award, some took his remarks as blasphemous.
Nah this Good Weed would be Wasted 😂😂.

Golden Shoe over Champions League win 🤣🤣🤣 be Serious

— Okurimono Sensei 🍫🍾🎰 (@Kamikray) May 25, 2019
Messi now becomes the first player to win the European Golden Shoe for the sixth time and for three consecutive times.