Ford Kenya party Leader Moses Wetangula has come out of the woods to speak for the first time since his name was adversely mentioned in the ongoing fake gold scam debate.
Wetangula denied the claims that he met Dubai Gold investor Ali Zandi arguing that he has never had any relation with him while blaming the state for tapping his international calls.
In a statement, Wetangula distanced himself from the fake gold scandal urging various investigative authorities to bring those involved before the book.
"I have no idea of who Ali Zandi is. I have never seen him before. The whole war is meant to frustrate my presidential ambitions in 2022" Wetangula said in a statement.
A leaked audio recording placed Bungoma Senator Moses Wetangula on the spot with a voice believed to be his trying to calm down a foreigner reportedly working for the Saudi Prince over the failed delivery of his cargo that had been held by the government.
In the audio, which is doing rounds on social media, a man is heard mentioning names of President Uhuru Kenyatta and Opposition leader Raila Odinga to assure a Dubai gold investor that their detained consignment would be released.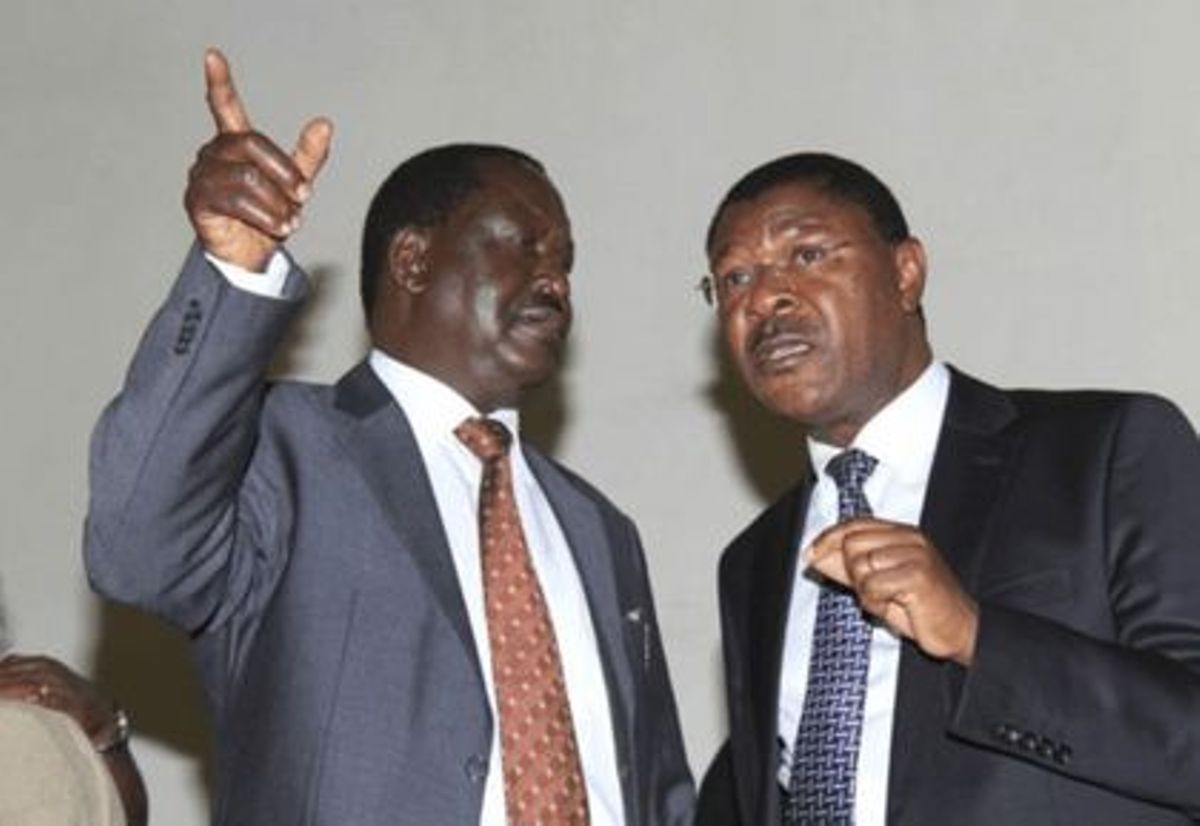 It was allegedly to be transported to the United Arab Emirates through Jomo Kenyatta International Airport, Nairobi.
https://youtu.be/FfNt_9OuGQc
DCI George Kinoti told a local media house is team is conducting a forensic trail touching on all suspected criminals within and outside the country, noting that the latest scandal involves an intricate network of cartels, some within the government.
"The syndicate involves high and mighty across the world. But rest assured, I will nail each and every criminal involved in this fake gold scandal. Ali Zhadi of Dubai is among so many others who have been scammed by these criminals," said Kinoti recently.
Wetangula was on Tuesday spotted in Hong Kong with his nominated counterpart Isaac Mwaura. He is currently in China for an anti-corruption conference. This comes days after the detectives named him as a person of interest in the Sh400 million fake gold scam.

A photo of the duo pausing outside the University of Hong Kong indicated that they paid a courtesy call at the Faculty of Law of the University of Hong Kong where Prof Yash Pal Ghai taught for 10 years.
Wetang'ula has been the talk of the town after it emerged that he is at the heart of the fake gold scam.