US ambassador to Kenya Kyle McCarter has declared firmness when dealing with leaders who are corrupt and disruptive to the stability of Kenya and a threat to US interests, a move that will likely affect embattled Kiambu governor Ferdinand Waititu if found guilty.
The outspoken Kiambu governor has been under the EACC spotlight over alleged corruption in a number of his county programmes, including Kaa Sober, which was aimed at rehabilitating alcoholics and his sudden wealth in the city.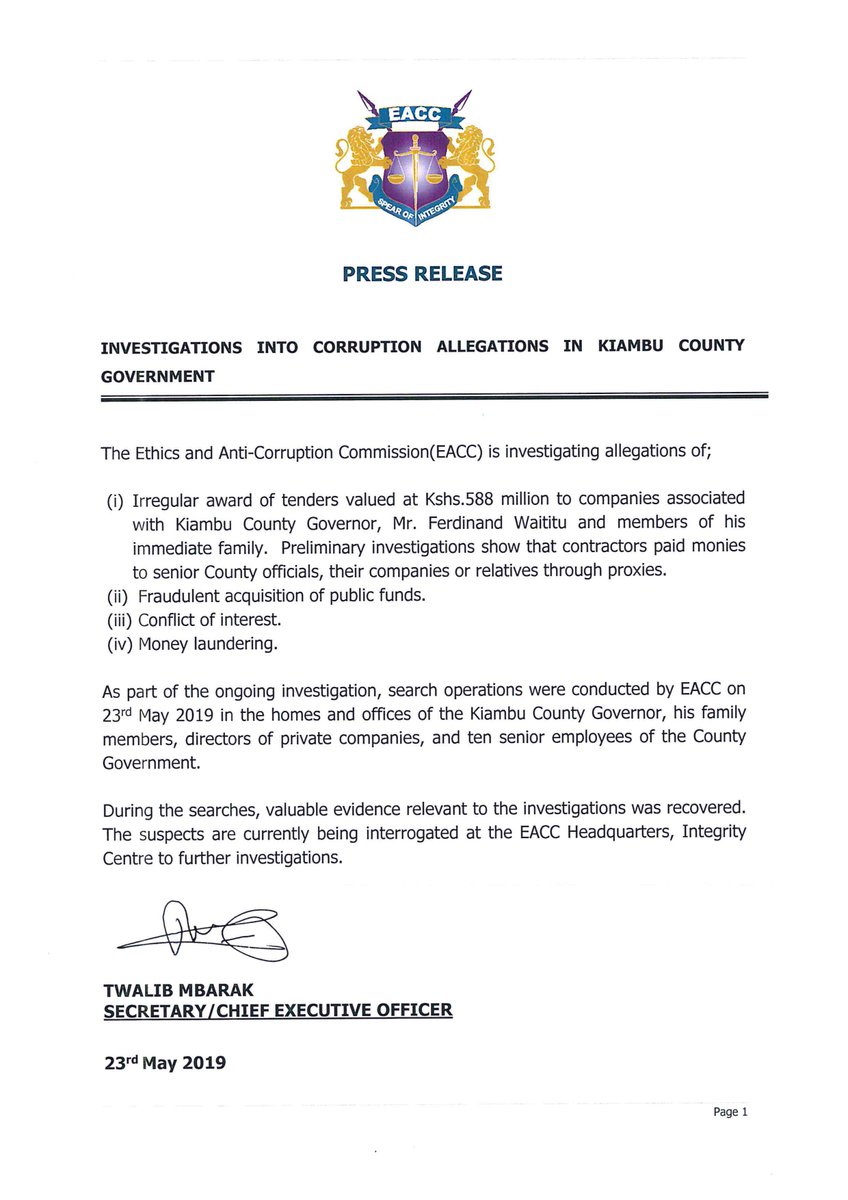 According to EACC boss Twalib Mbarak, detectives have in their possession crucial information that they are now using as the basis of their investigations.
If found guilty, Waititu will neither be allowed into the US nor pay for their children's education there.
The US ambassador to Kenya Kyle McCarter was spoking during the Junior Achievement Organisation 100 years celebration when he said that the 'big fish' in the country get away with theft of billions whereas the common mwananchi is brutally punished for the theft of smaller amounts of money.
"You cannot allow somebody to steal Sh20 billion and fine them Sh10 billion. We deal with thieves in a very brutal way, not even according to the law," he said.
In a statement, EACC said it was investigating claims of irregular award of tenders worth Sh588 million to companies associated with Mr Waititu and members of his immediate family.
"Preliminary investigations show that contractors paid monies to senior county officials, their companies or relatives through proxies," the statement reads in part.
The governor is also on the spot over alleged fraudulent acquisition of public funds, conflict of interest and money laundering.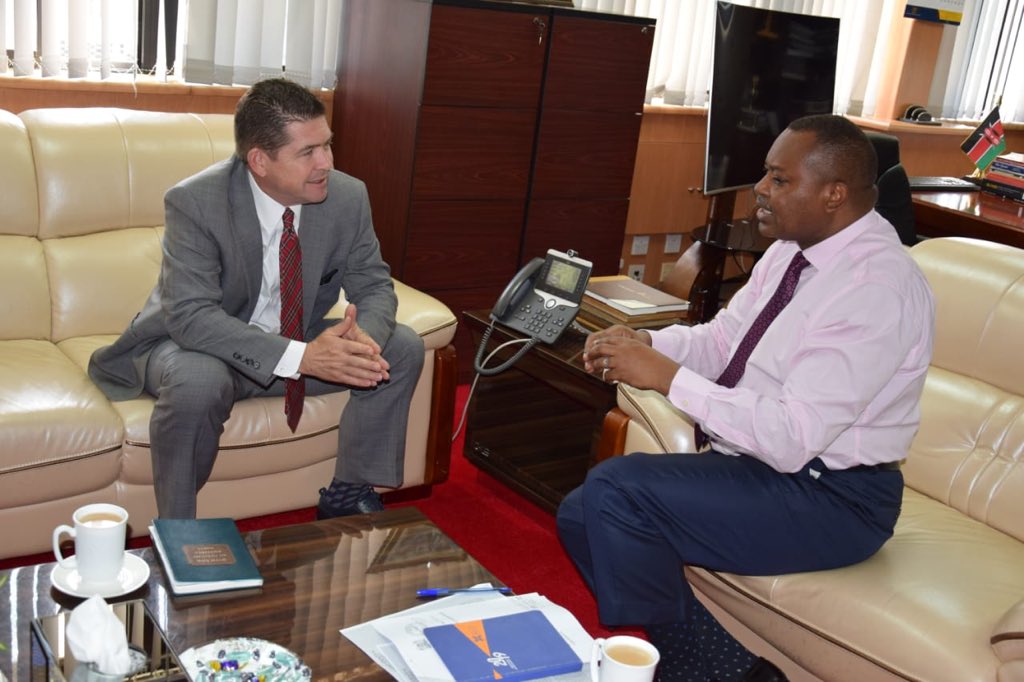 The raid comes as EACC intensifies the fight against corruption in the devolved units.
McCarter said Kenya would have to make a choice between the Big Four agenda and theft, adding that without corruption, the Big Four agenda is achievable.
"The cost of this is the same cost ironically as the Big Four. It could become a reality if we got rid of thievery," he said.
The USA is now working with the DCI and DPP to ensure that corruption is a thing of the past.