Renown local actor and musician, Pascal Tokodi, is well known for his acting role in the leading TV drama, Selina. In the last episode, he left the viewers in tears after he broke down following Selina's rejection.
Kenyans stormed social media with mixed reactions towards the scene. Here are some of them;
View this post on Instagram
Lynnwanza: The scene where you cried killed me!!! I almost cried with You!!! I wanted to nominate you for an Oscar…you are so underrated 👏👏👏
V.anexa: Selina inataka kuwa kama Game Of Thrones😩
Tinashe: Best scene ever!! Your acting skills are top notch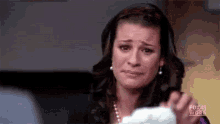 Ongoje: I have never been patriotic when it comes to Kenyan Movies but to this one all I can say is Igweeeeeeeeeeeeeeeeeeeeeeee😍😍😍😍I completely loved today's episode😍😍😍
Mongina: You are such an excellent actor, this one you nailed it
Tasha Kay: Pole.Nelson…Marry Myra insted …i feel for you too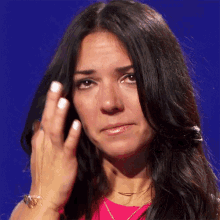 Sawawakoko: Nimehuzunika BT ni sawa tu…….acha nikwambie selina hakukiss biko na alimwambia atajiua arudi aseme ni wewe selina bado anakupenda ni venye ni mwoga.Si Mimi ni mzuri nimekwambia ukweli……..woi this program imeniweza.
Dat classic: This one even hurts jus imagine my daughter says usilie nelson nikikua mkubwa utanioa mm 😪😪
GlKenya: I was in tears too
Upendostanley: 😭😭😭nimelia mm jamani
Rafanelima: I felt your pain pascal.. So heartbreaking
Wilma: Amelia hadi akamwaga uderere 🙆🏼‍♀️😂 that killed me despite the sorrow 😂😂😂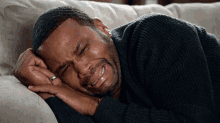 Titaadongo: 😢😢😢😢pole nelson wachana na yeye ni nyoka my son cried because you we're crying
Tamica; Pole Nelson😭😭😭nimeshindwa hata kula
Stellemoanduji: Jamanii nimeumiaa kutoka moyoni pole nelson😪😪😪
View this post on Instagram
Purity she: 😢😢😢i felt your pain😢😢
Matsolo: You really do….Team Nelson tukutane chini ya mnazi tafadhali…Meanwhile why? Selina why? Nimelia btw
Cynthiamunini: I cried watching that heart broken 😢😢come for a hug😞
Vidolchez: Nelson you have made my 4yr old son cry nikama amechapwa…🙆🙆🙆
Irenemark: But why did I find myself crying with you and it wasn't my failed wedding 😫😫
Vaivedatso: pole sn nelson umenifanye nilie leo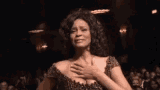 Gurll: I felt your pain…I just cried as much as u did…
Ummy: Ooooo pole sana Nelson but honest speaking I felt ur pain kwa wale wanawake amabo amna msimamo kama selina ilo ni funzo
Iam Carlo: My six year old asked mum mbona selina hajaolewa na Nelson,, nimehave kumwambia nelson hana pesa ya kubaiya selina gari