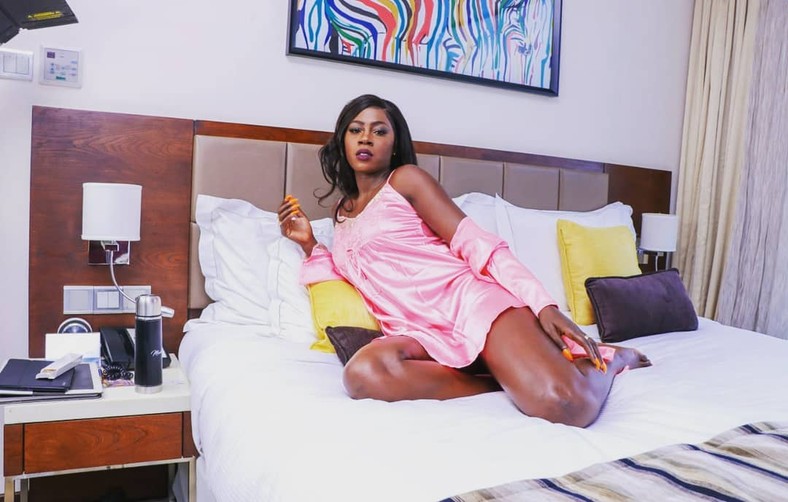 Kenyans have never gotten enough of 'dramatic mama' Akothee and it won't start now.
The President of single mothers has come out to reveal why she is so in need of a husband after she went out for dinner with her daughter Fancy Makadia.
She wrote;
Just imagine Muje as your wife, she can dress you know 🤣😂🤣😂😂 dont mind my previous post , I just miss being controlled, freedom is boring at times 🤣🤣🤣😂, tell that husband to avail himself, come control the she goat 🤣😂🤣 Muje link on my bio 😍
This came hours after madam boss said that she needed someone to convince her to be a normal wife.
She wrote;
SMALL GIRLS AND MARRIED PEOPLE DONT READ ITS NOT FOR YOU 🙄
I am that woman who is always hungry to stay in her home, I dont know what homes did to me , but truthfully , I am never comfortable in anyones home, 🤔
I know I sound spoilt but please dont follow my advice, its just that I have been kicked out in peoples homes severally that I can't call anyones house my house comfortably, even if I will do it! deep down I know the smile is fake 🙄🙄 not again 🙈
whenever I was kicked out, even in a rented house , the only thing I walked away with were my children👩‍👦‍👦👩‍👦‍👦👩‍👦‍👦, so tell me how I can convince myself to convince me to be a normal wife , live under a mans roof comfortably , or is it because I have options ? 🙄🙄🙄, please i am seriously serious, I want to settle down, but a few things are holding me back, I also give you advice so give me one too
today or I block all of you 💇‍♂️💇‍♂️💇‍♂️💇‍♂️
Here is her Muje song;