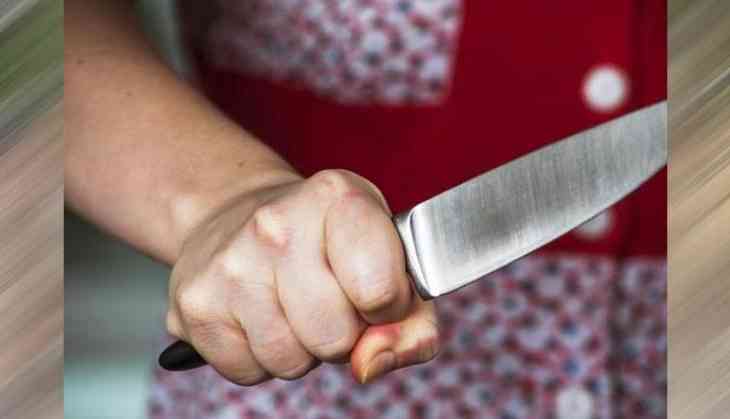 Bungoma residents were on Thursday left in shock after a woman chopped off her husband's genitals under unclear circumstances.
The victim, lamented his ordeal in the hands of a woman she had fallen deeply in love with.
Watch the video below:
Residents of Khalaba, Bungoma County are in shock after a woman chops off her husband's genitals pic.twitter.com/Z8cYAzOrTB

— Daily Nation (@dailynation) May 24, 2019
Kenyans have slammed the woman's action and hope that the case will be treated with the same vigor violence against women cases are handled.
Let us raise to condemn this heinous act,with the same voice we have condemned violence against women

— kim Bo (@kimBOVILLE) May 24, 2019
really shocking… God forgive

— Kemei Ibrahim (@ibrahim_kemei) May 24, 2019
The incident now brings back painful memories of how Nyeri men suffered in the hands of their women a few years ago.
In 2016, two Nyeri women trended for the wrong reasons after chopping off their husband's manhood over domestic disagreements.
In one incident, Ms Ann Njeri severed his husband Mr Daniel King'ori's genitals after the man came home drunk from partying hard in a local pub.
King'ori who came home in the wee hours of the morning met Njeri's wrath in an ordeal that would completely transform his life.
Reports indicate that Njeri had found a packet of condoms in King'ori's pockets and this sparked a heated exchange.
In the second case, then 27-year-old Valentine Mugure was arrested shortly after violently attacking his husband Paul Mwangi.
A neighbour had confided to reporters that Mwangi had come back home from work at a local supermarket when he left a Sh5000 for rent on the table and proceeded to take a shower.
On coming from the shower, Mwangi is said to have questioned Valentine on where the money had disappeared to but no answer was forthcoming.
A scuffle ensued from where Mr Mwangi was overpowered and pressed on the floor before Valentine reached for a kitchen knife and cut off his manhood!
On September last year, two suspects were arrested following an allegedly kidnapping  of a  man at Kinoo, Kiambu County, pouring acid on his face and chopping off his private parts.
One of the suspects, Ms Eva Wangari Wachuka, the victim's girlfriend, allegedly drugged the mn and took him to her house at about 2am, then two other suspects joined her, poured acid on the man's eyes and robbed him off of everything in his possession.