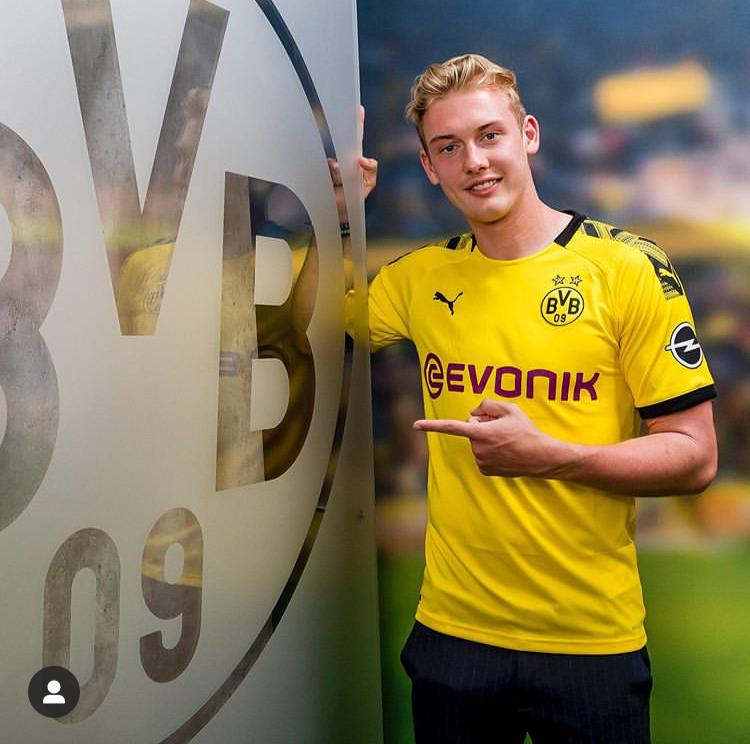 Borussia Dortmund new signing from fellow league rivals Borussia Moncheblach is without a doubt one of the most exciting attacking players in world football right at the moment, but who exactly is Julian Brandt. Here are some small facts about the player whom Liverpool was dearly looking for his signature.
A Bundesliga Mastermind
https://www.youtube.com/watch?v=RC3zV7IGqsE
Brandt has spent most of his playing career in Germany, he joined Bayer Leverkusen from Bundesliga rivals Wolfsburg at the age of just 17 in January 2014 and swiftly went about making his mark at the club.
The attacking midfielder was handed his top-flight debut just a few weeks later at the age of 17 years, 9 months and some days, replacing Heung-Min Son in the 82nd minute of a 2-1 defeat away to Schalke on 15 February 2014.
He has not looked back since. After registering two goals and three assists in 12 appearances that season, primarily as a substitute, he featured 25 times the following campaign to help Leverkusen into fourth place and into the UEFA Champions League.
Record-breaking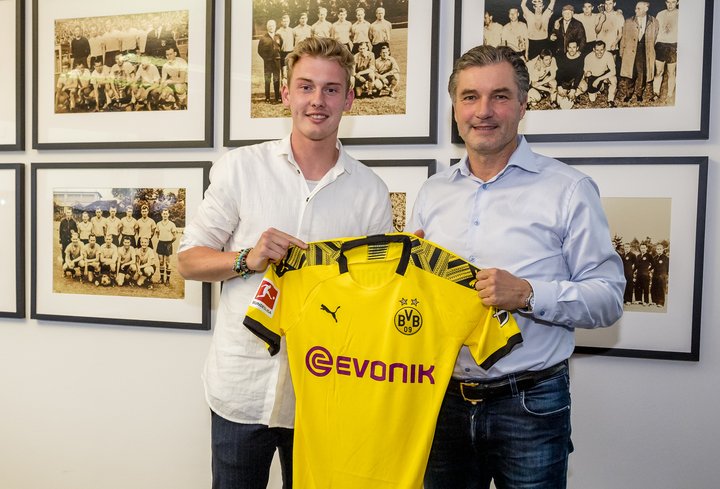 A lot of talented youngsters have made their Bundesliga debuts or in any other Leagues in their teens but few of them went on to reach a century of appearances before turning 22. On 26 August 2017, Brandt became the youngest Leverkusen player in history and tenth youngest overall to play his 100th Bundesliga match when he featured in his side's 2-2 draw with Hoffenheim on 26 August 2017 aged 21 years, three months and 25 days.
To show his ability and prowess in the field, between 20 March and 30 April 2016, the attacker found the net in six consecutive league outings, becoming the youngest player to do so since a certain Gerd Müller.
A young Professional International
His powers at a very young age he proved irresistible to Germany head coach Joachim Loew, who called the teenager onto the senior international stage just over two years after he first stepped onto a Bundesliga pitch. Brandt was a half-time substitute for Mario Gomez in a 3-1 friendly defeat to Slovakia in Augsburg in May 2016, but although he was part of Germany's provisional squad for UEFA EURO 2016 he did not make the final cut.
Undeterred, the Bremen native helped the U21 side win silver at the Olympic Games that same summer and has been a regular in Löw's squads ever since. Not bad considering the competition for places in attacking midfield that has included vying with the likes of Marco Reus, Leroy Sane, Mesut Özil, Thomas Müller and Mario Götze, among others.
Humble, friendly superstar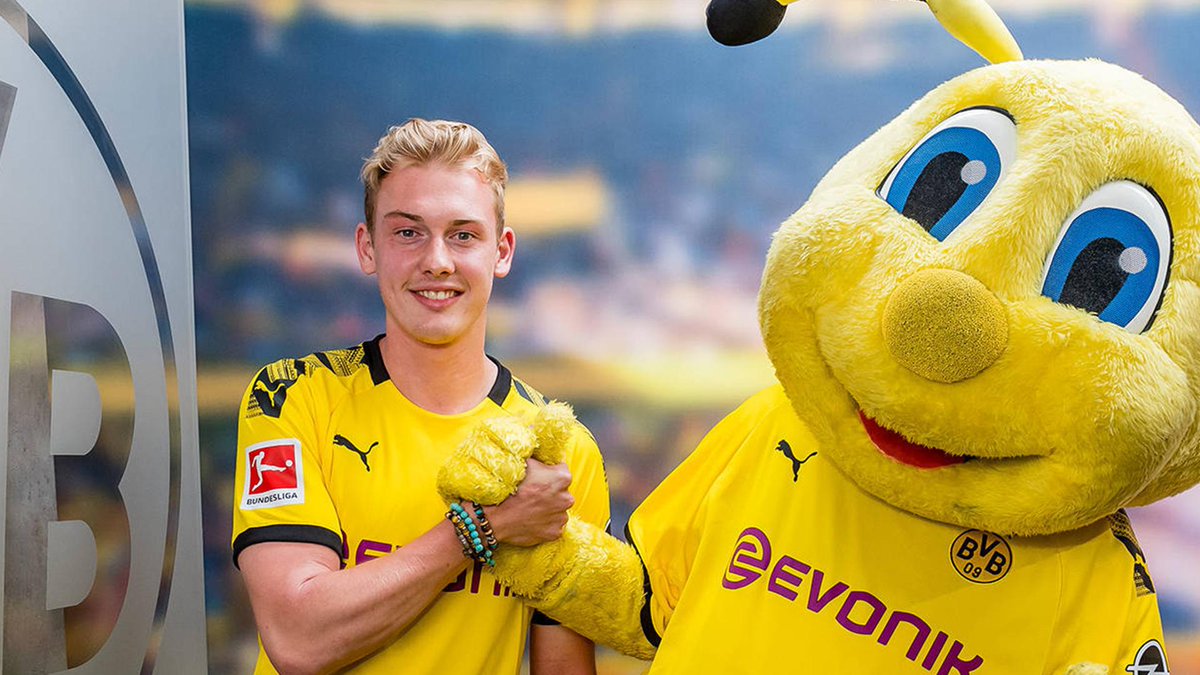 If Brandt comes across as a friendly boy-next-door type, it's probably because he is. He often finds it easy to give away his match-worn shirt or poses for selfies with fans even after his team loses, and in media circles, he is known as a thoughtful, engaging interviewee who frequently gives considered, honest answers to questions and sensible enough to talk out with people.
Born to win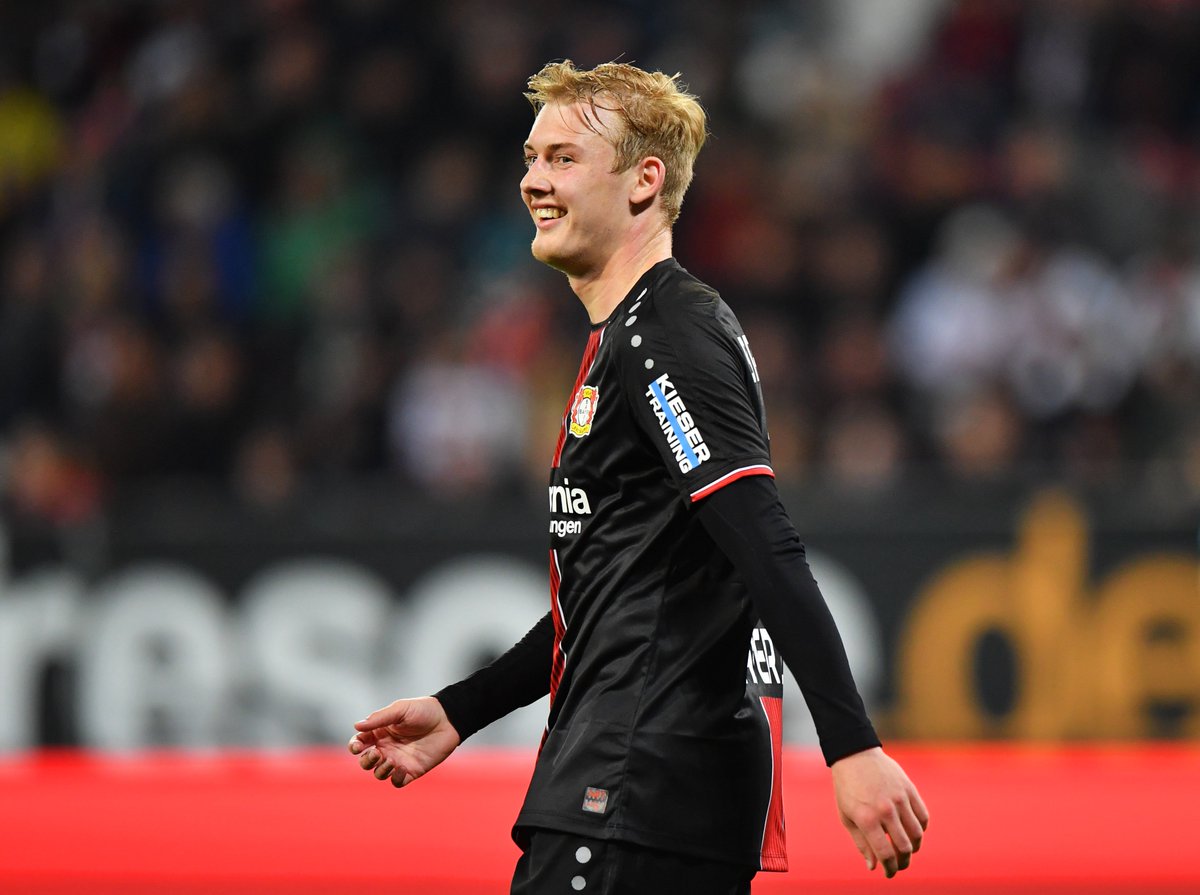 Don't be mistaken by that down-to-earth attitude or his fresh-faced appearance, however; a steely will to win lies underneath. From lifting the U19 Bundesliga championship with Wolfsburg to Olympic silver and forming a key part of Germany's 2017 Confederations Cup triumph, Brandt wants to win.
"I think you should set yourself the biggest possible goals as a player and club," he told Bildin 2018 during an interview. "You don't have to run through the street and say, 'I'm going to be a champion, win the cup and the Europa League', but you can just say, 'I want that.'" Now that he's at Dortmund alongside Reus, Thorgan Hazard, Jadon Sancho and Paco Alcacer, more silverware will surely come.
All round gifted in the field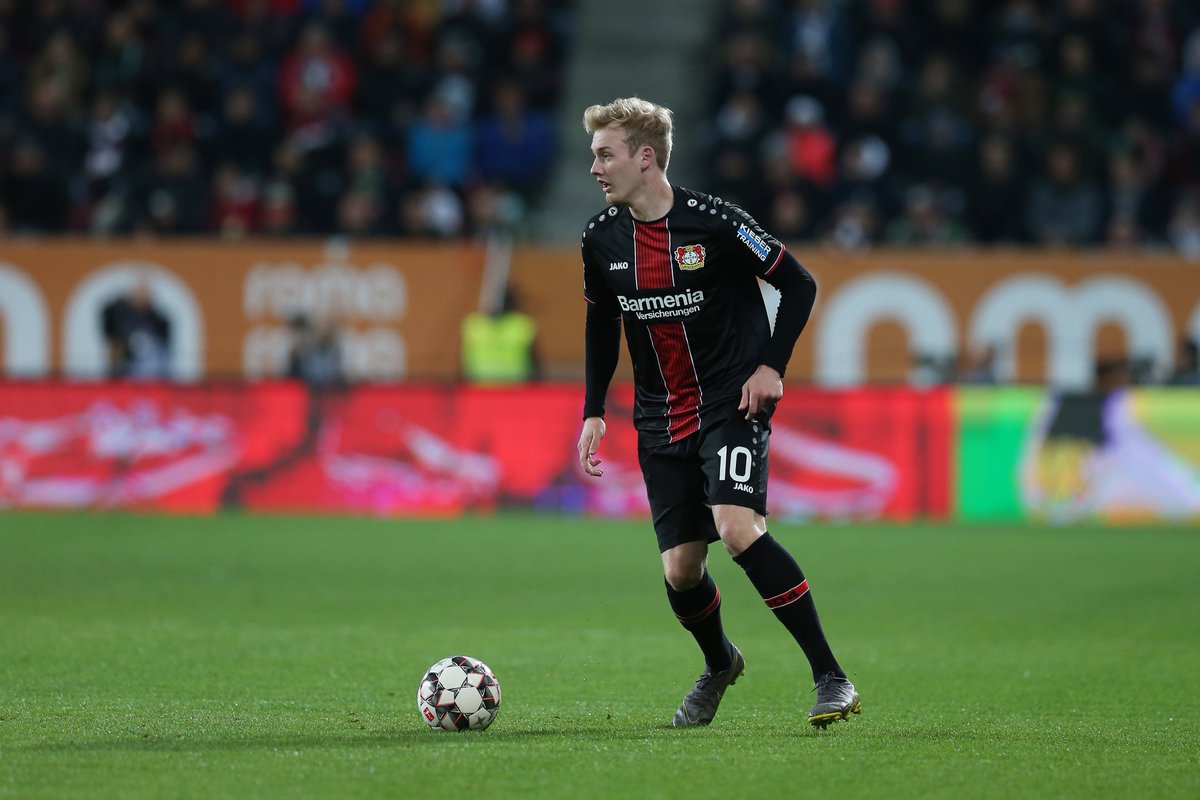 Depending on who you ask and where you look, unlike mostof the footballers, you'll see Brandt listed as a 'forward', 'left-midfielder', 'attacking midfielder' or 'winger'. So what is he? The only real answer to that is all of the above. Standing at 6'1″, he is a powerful presence, blessed with speed and aerial ability, but also a deftness on the ball and that allows him to get out of almost any tight spot.
At the start of 2018/19, he played wide on the left, which is where he has invariably appeared for Germany too, but the arrival of Peter Bosz at Leverkusen in January prompted a switch to a more central position. "I've seen a lot of games involving Julian," said Bosz. "During my time with Dortmund when we played against Bayer, in Leverkusen. Back then he was playing on the wing, but I saw him as a midfielder.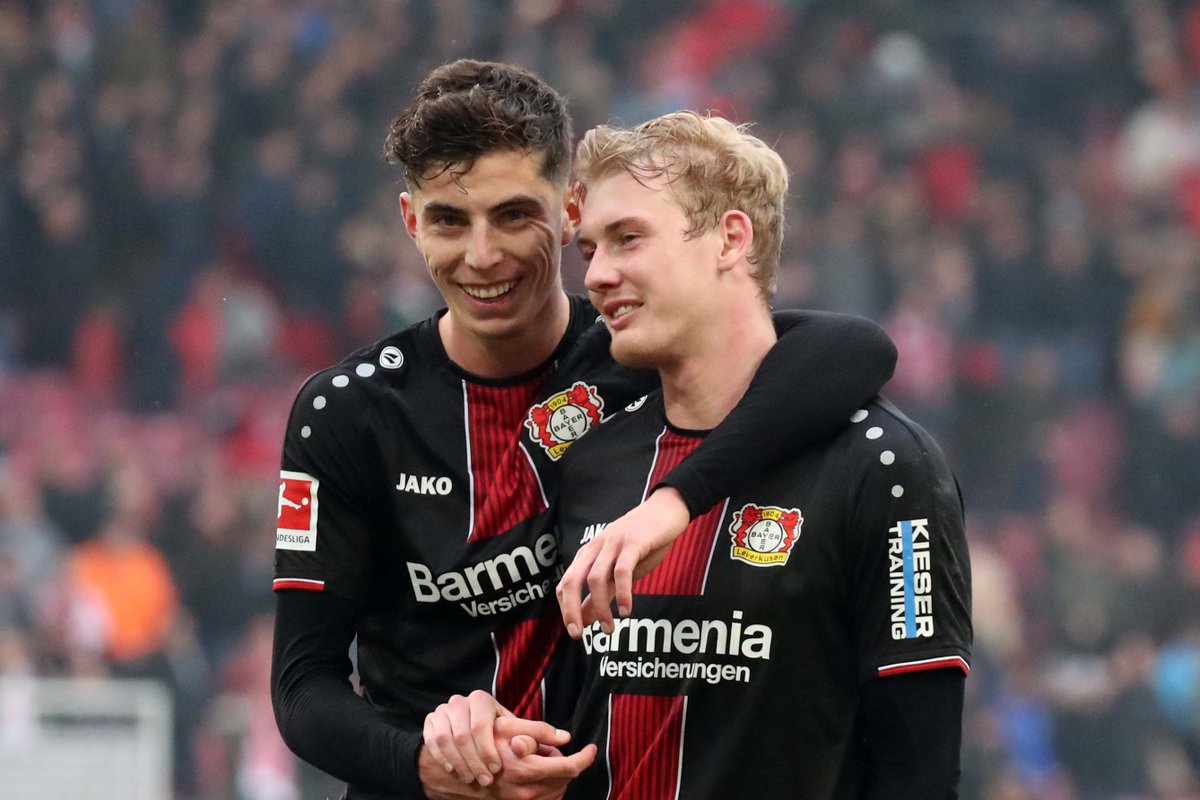 "He's such a good player and you've got to give good players the ball as much as possible. Today he was really exceptional. He barely lost the ball, he was choosing the right moments to complete the triangles. He's a great player." Six goals and a handful of assists in 17 league outings in the second half of the season are testaments to that.
Preeminence
While football is undoubtedly a team game, goals win matches and those that can score or create them are in high demand. Brandt is a case in point, his willingness to get him off the seat and take risks and try the unexpected in the final third often unlocking the most stubborn of defences. And it is a conscious decision to do so on the player's part.
A  family first man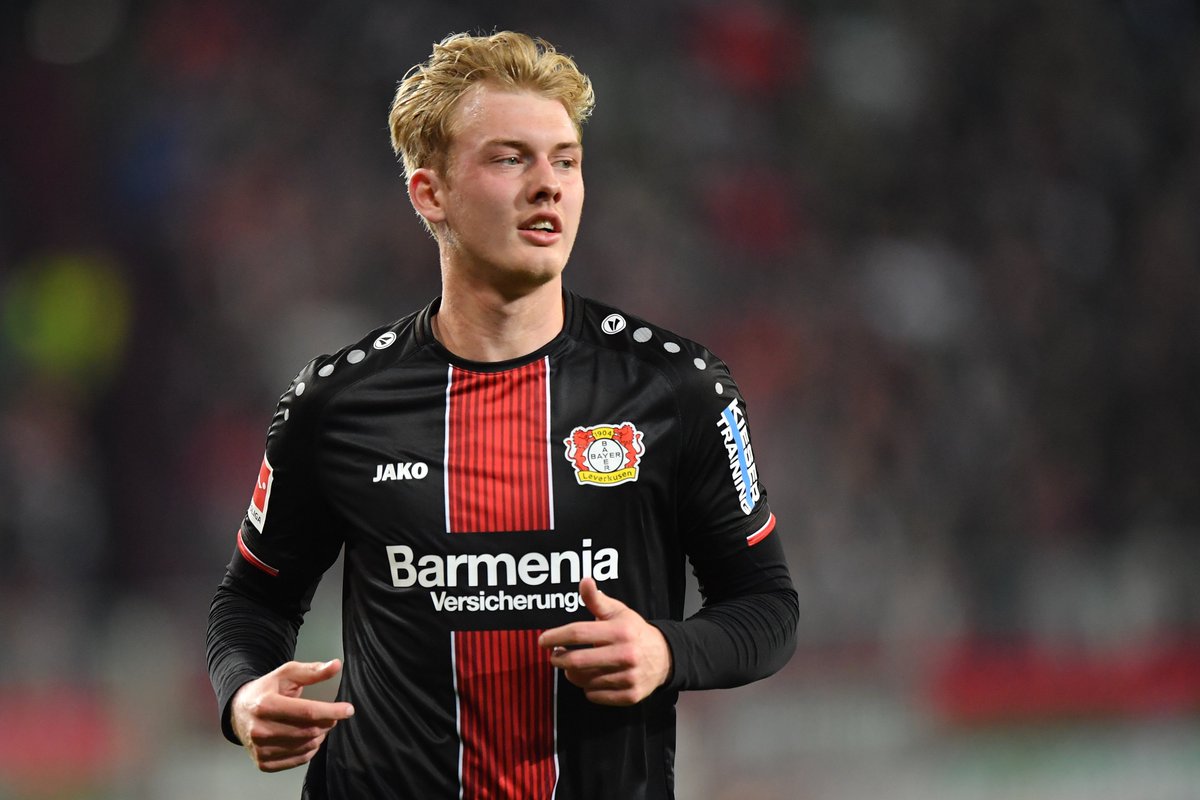 Speaking of family, Brandt is very close to his roots and takes care of his nearest and dearest financially. The star despite struggling in their early ages has been able to buy his family home. Furthermore, his father Jürgen is his long-time agent and oversaw his initial move to Leverkusen, a subsequent contract extension there and also his transfer to Dortmund and still remains his agent to date and the two have never had struggled with each other.
Tattoo frenzy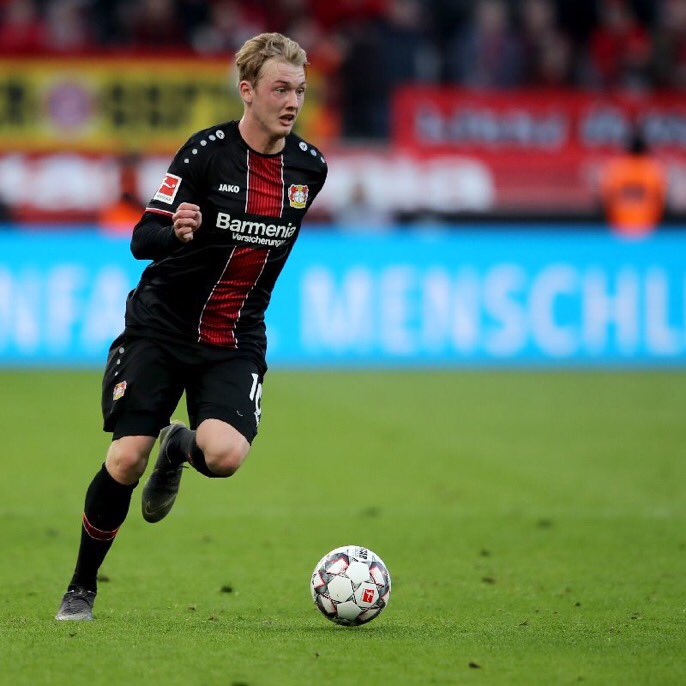 These days, tattoos are almost as much a part of a footballer's attire as their shirts, shorts, boots and socks, but Brandt has never been one to follow the crowd and doesn't have a single drop of ink on his body.